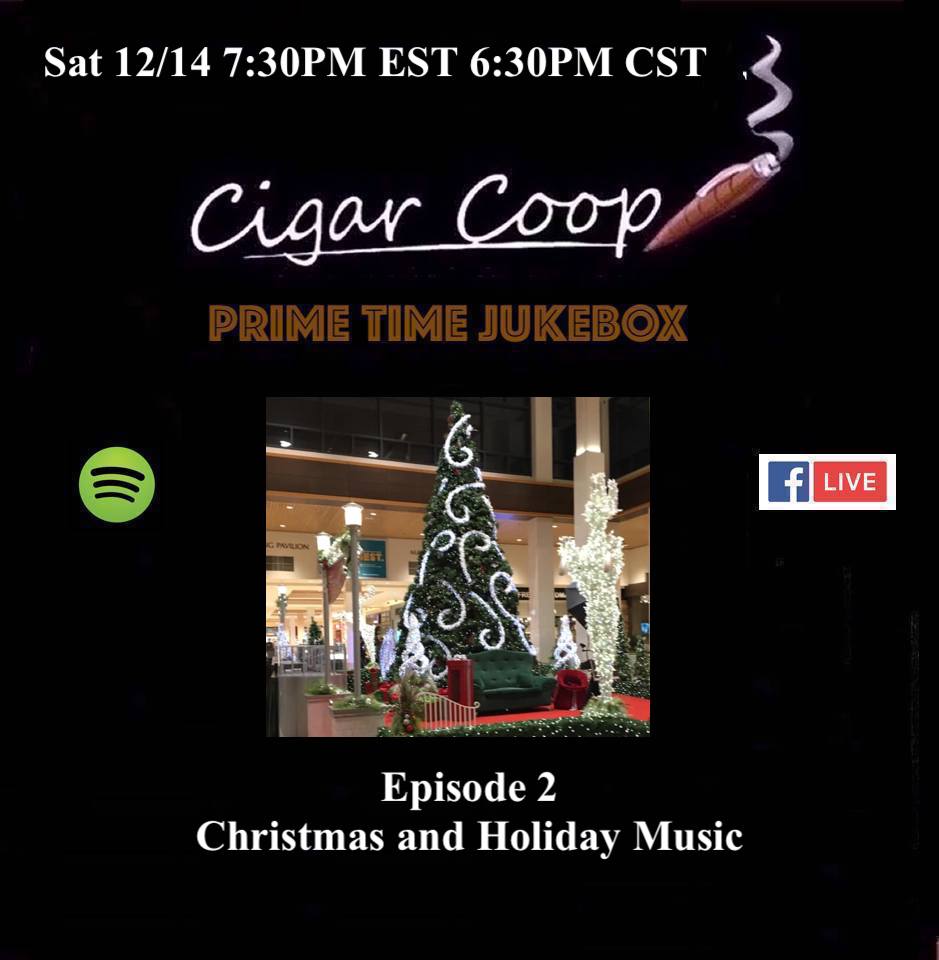 As we get ready for the Christmas and end of year holiday season, we present a themed episode to have both your music and cigar needs covered. On this episode, Dave and Coop will smoke Tabernacle Havana Seed CT No. 142 and go through what gifts to give to both the cigar and music enthusiast. In addition, they will present some of their favorite musical tunes to go along with the season. Plus Dave will have his New Music 45 segment
The Spotify Playlists for the show tonight can be found here:
Tune in on Facebook at 7:30pm Eastern/4:30pm Pacific. If you miss us, you can catch Prime Time any time on Google Play Music, iTunes, Podbean, and YouTube. The Prime Time Show – all about industry people and industry talk.
Be sure to email your selections and feedback to cigarjukebox@gmail.com!!!