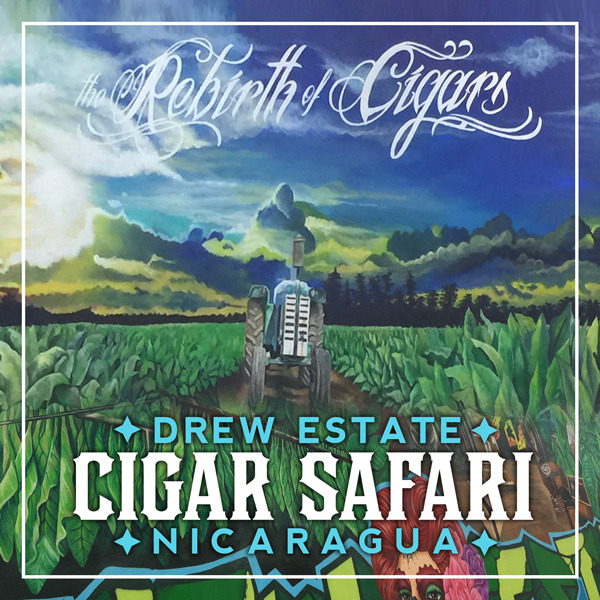 Drew Estate has announced what it has termed a "soft re-opening of its Cigar Safari" program. It marks the return of the company's cigar tourism program after being suspended in 2018 due to the civil unrest in Nicaragua.
The company says the 2020 program will be limited to only five trips and will be used as an "incubator season for a variety of planned enhancements". The plan is to implement these enhancements for the 2021 season.
Drew Estate's Cigar Safari is a four-day, three-night experience. It focuses on the cigar making process that includes tours of Drew Estate's La Gran Fabrica facility, the Joya de Nicaragua facility, farms, and pre-industry facilities, and the sightseeing in Nicaragua. The company has set up a "mini-resort" adjacent to its factory that includes a hotel, pool, and clubhouse.
In a press release, Drew Estate President and Founder Jonathan Drew commented, "There is nowhere in the world like Nicaragua for cigar enthusiasts. As the global cigar culture has shifted focus from Cuban brands to the enlightened age of 'New World Brands' – Nicaragua is unquestionably front and center. Drew Estate has believed in Nicaragua when others simply did not, and we'll never waver from Nica as our conceptual lens. Your brothers and sisters at La Gran Fabrica Drew Estate are waiting for you with open arms, and plenty of gallo-pinto and Flor de Cana… so let's get it poppin'."
Please refer to www.cigarsafari.com for more information and availability of reservations.
Image/Photo Credits: Drew Estate unless otherwise specified