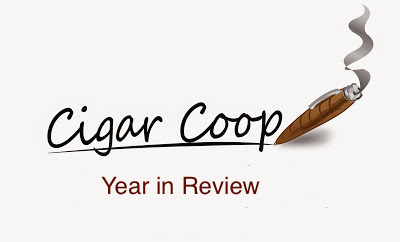 As we head into a new year, it's time for the Awards Season for 2019. Moving into a new decade also means, there will be a couple of additions for decade honors.
It all kicks off on 12/31, as we recap the Top 12 Cigar Stories/Themes for 2019. This is the ninth annual year for this article, and as we have done in previous years, we select a dozen singular or grouped stories that have been most impactful to the Cigar Industry.
The New Year continues the 2019 Cigar of the Year Countdown which will culminate on January 6th with the announcements of the #1 and #2 Cigars of the Year.
The Prime Time Awards begin on January 7th and once again we will have categories for Factories of the Year, Companies of the Year, and Person of the Year.
January 14th will see the publishing of "The Decade List."  This will be Cigar Coop's recap of the best cigars released during the 2010s.
Immediately following "The Decade List", Cigar Coop publishes its "Performance Rankings." These aren't awards, but an analysis of Cigar Coop's scoring.
Finally, we will have an article on the most impactful story of the 2010s on January 23rd. This will be a non-FDA story where one news story will be selected as the one for the decade.