"…it's perhaps one of the best cigars I've had this year. It's a cigar I'd recommend to anyone to smoke at any time of the day."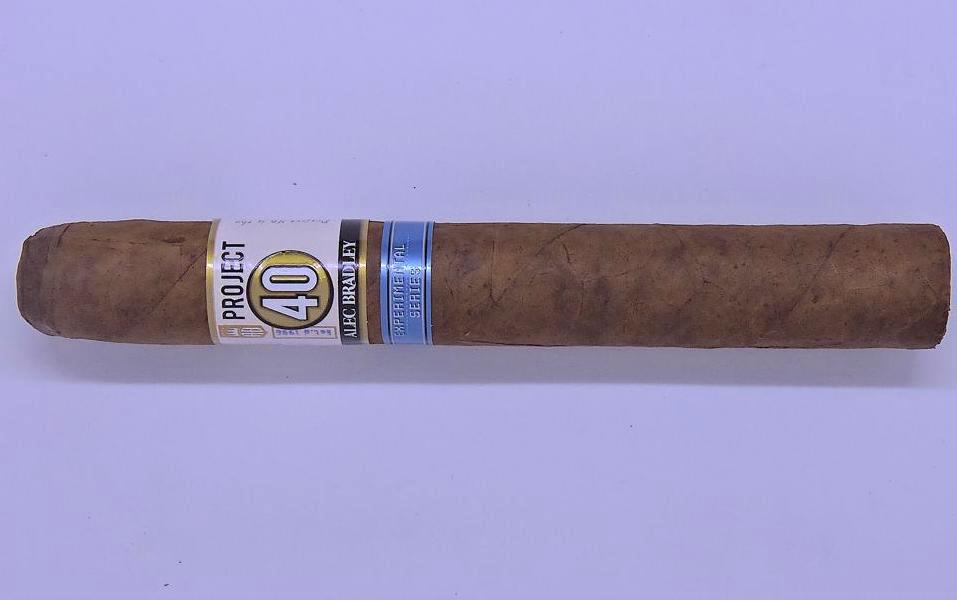 Wrapper: Nicaraguan (Colorado)
Binder: Habano Brazil
Filler: Nicaraguan
Country of Origin: Nicaragua
Factory: J. Fuego Cigar Co. de Nicaragua
06.52: 6 x 52
Price: $5.50
Review: Alec Bradley Project 40 06.52 (10/1/19)
Appearances on Countdown (By Year/Brand): 4  (2012, 2013, 2018, 2019)
Coming in at #3 is the Alec Bradley Project 40 06.52. The Project 40 is the first in a series introduced by Alec Bradley known as the Alec Bradley Experimental Series. The name Project 40 comes from a theory that 40 percent of one's happiness can be influenced by intentional thoughts and actions, leading to life-changing habits. According to company founder Alan Rubin, "Project 40 is the search to find a deeper understanding as to why cigars have a positive cognitive impact on the mind and body. Similar to music, cigars have a calming effect that allows us to feel in control as well as feel rewarded. A proper blend, price, and experience has been developed for your enjoyment. Take control of your happiness." In the end, Alec Bradley fired on all cylinders delivering a most enjoyable cigar.
The Project 40 fits into the theme of Alec Bradley's experimental series. It's a cigar that comes out of Jesus Fuego's factory in Nicaragua. The blend features a Nicaraguan Colorado wrapper and Nicaraguan fillers, but it's the binder that might be the most experimental when it comes to Alec Bradley as it uses Brazilian Habano. While Brazilian Habano isn't something commonly seen on Alec Bradley blends, for Jesus Fuego Brazilian tobacco is a staple. The size that lands on this year's Countdown is the 06.52 (a 6 x 52 Toro size).
The Project 40 gives Alec Bradley a spot on a Cigar Coop Countdown for the fourth time. Factory-wise, it marks the debut for Jesus Fuego's factory. The Project 40 is also Alec Bradley's highest position on the Countdown to date.
In terms of flavor the Project 40 06.52 delivers notes of coffee, raisin, natural tobacco, baker's spice, cream, and some black pepper. While there is plenty of flavor, this cigar is still somewhat dialed back. It's a cigar that starts out in the early phases as mild in strength and body. By the midway point, the strength and body progress to mild to medium,.
The Alec Bradley Project 40 06.52 is a textbook case study for how to develop a milder blend without sacrificing the flavor. While price does not factor into how a cigar lands on the Countdown, the $5.50 price point makes this an exceptional value. This is simply a great addition to the Alec Bradley portfolio, but more importantly a home run cigar that earns a spot on the podium for this year's Countdown.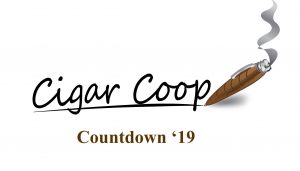 For details of the 2019 Cigar of the Year Countdown, see our 2019 criteria.
Photo Credits: Cigar Coop, except where noted.