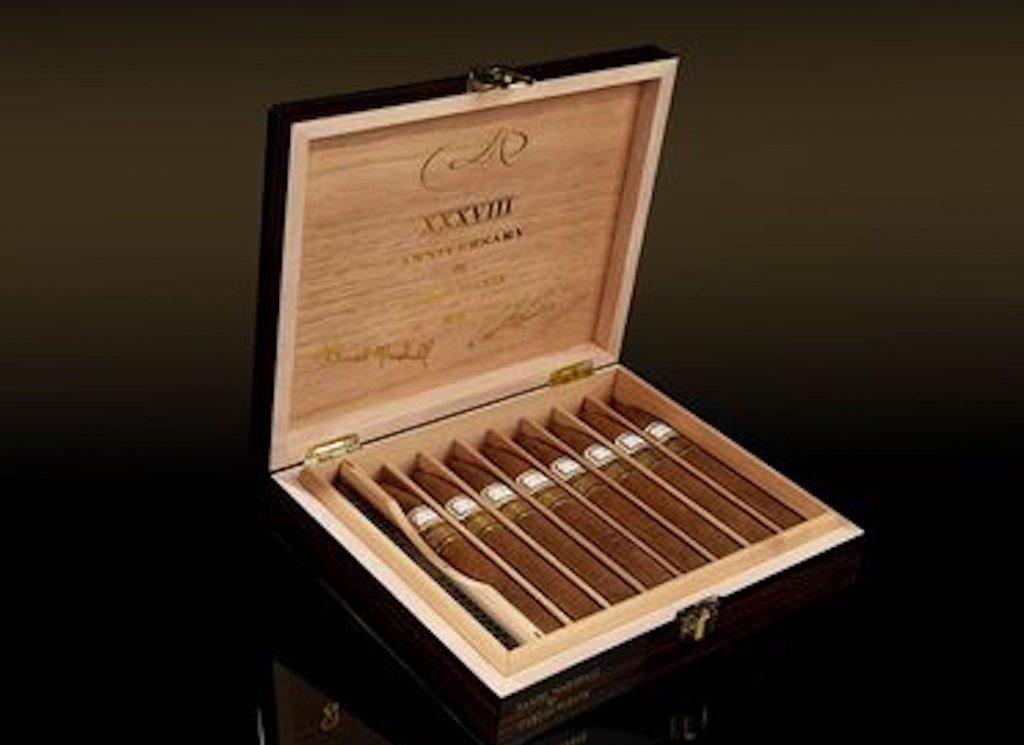 Daniel Marshall and Carlos Fuente have collaborated to introduce the Daniel Marshall by Carlos Fuente XXXVIII Anniversary Cigar, Limited Edition 2020. It's a cigar that will be a limited edition cigar. The cigar symbolizes the 38 years of friendship between Marshall and Fuente. 2020 also marks several milestones for Marshall and Fuente. It marks 38 years since Marshall founded his first workshop in California where he began creating luxury humidors for Alfred Dunhill of London. 2020 is also the 25th anniversary of the first Daniell Marshall Cigar. On the Fuente side, it's the 25th anniversary of the Fuente Fuente OpusX Cigar, as well as the 108th anniversary of Arturo Fuente Cigar Company.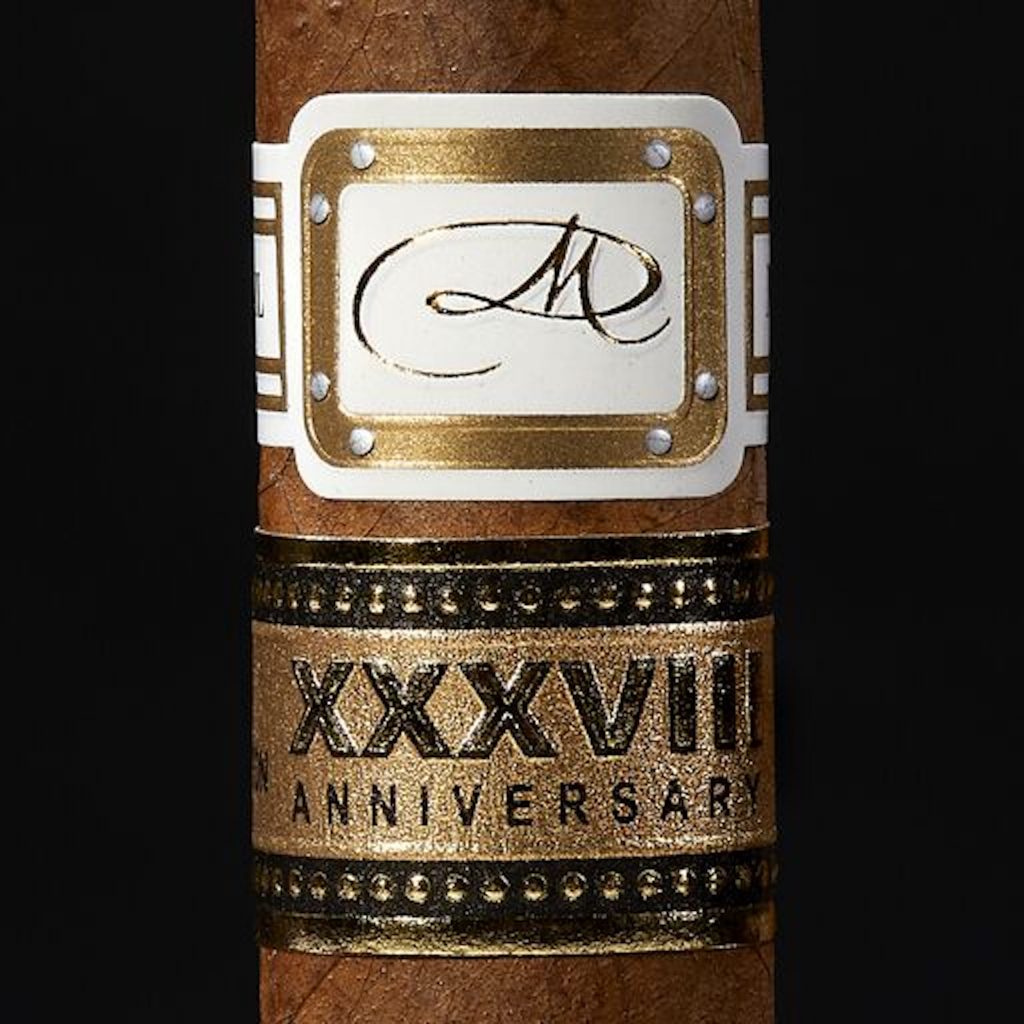 According to a press release, Fuente and Marshall worked for three years on the project. The cigar made its debut on January 23rd, 2020 at a Daniel Marshall "Modern Day Campfire" event held at the Daniel Marshall Cigar Lounge at the Kitzbuhel Country Club in Austria. The cigar will be available at select Daniel Marshall Campfire events as well as a combination of 38 tobacconists and hotels. The cigar will be available in Japan, Hong Kong, South Africa, London, France, Belgium, Germany, Dubai, Qatar and for a limited time in the United States. Daniel Marshall is planning Campfire events at each of the 38 locations.
The friendship between Marshall and Fuente goes back to 1982 and the two have exhibited together at cigar events.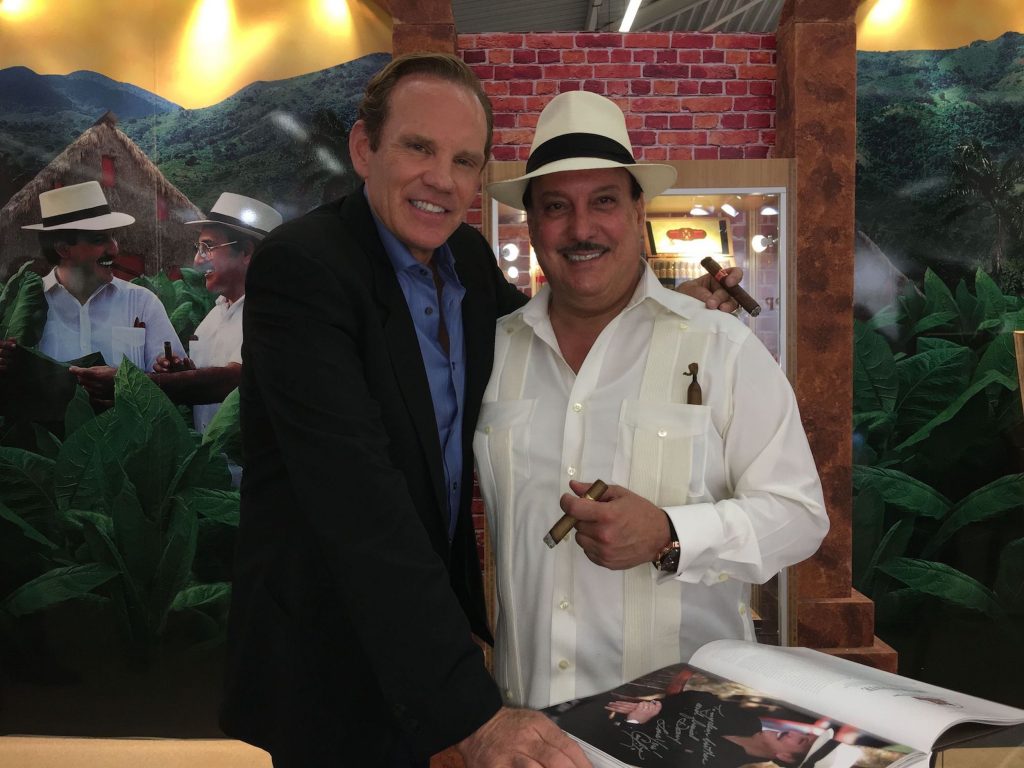 In speaking on their collaboration, Fuente told Marshall, "I want to do something for you very, very special. I am making a cigar for you, which I do for no one, to commemorate our long time friendship and my highest respect and admiration for you and your story. It's an honor to be able to participate with you on this special anniversary. I poured my heart in to every detail, hoping to make you proud. I will give you my best."
"Carlos and I grew up together from boys to men sharing similar values, commitment to quality and an unrelenting quest for the best. What joins us together, the golden thread that runs through our veins and drives us to live our dreams, is a commitment to create in all we do a richness of character and generosity of spirit," commented Marshall.
Marshall and Fuente have also designed a luxury humidor for the XXXVIII Anniversary Cigar. Each humidor is individually numbered and features black edging and the Daniel Marshall trademark "1000 coat finish." Like the first humidor he designed for Dunhill, the humidor uses Macassar Ebony wood. Each humidor holds eight of the XXXVIII Anniversary cigars and includes a removable Spanish cedar tray that can increase the capacity to 16 cigars. The collectible humidors are embellished with a golden DM motif on the top as well as on the front in gold – "Daniel Marshall by Carlos Fuente – XXXVIII Limited Edition January 2020."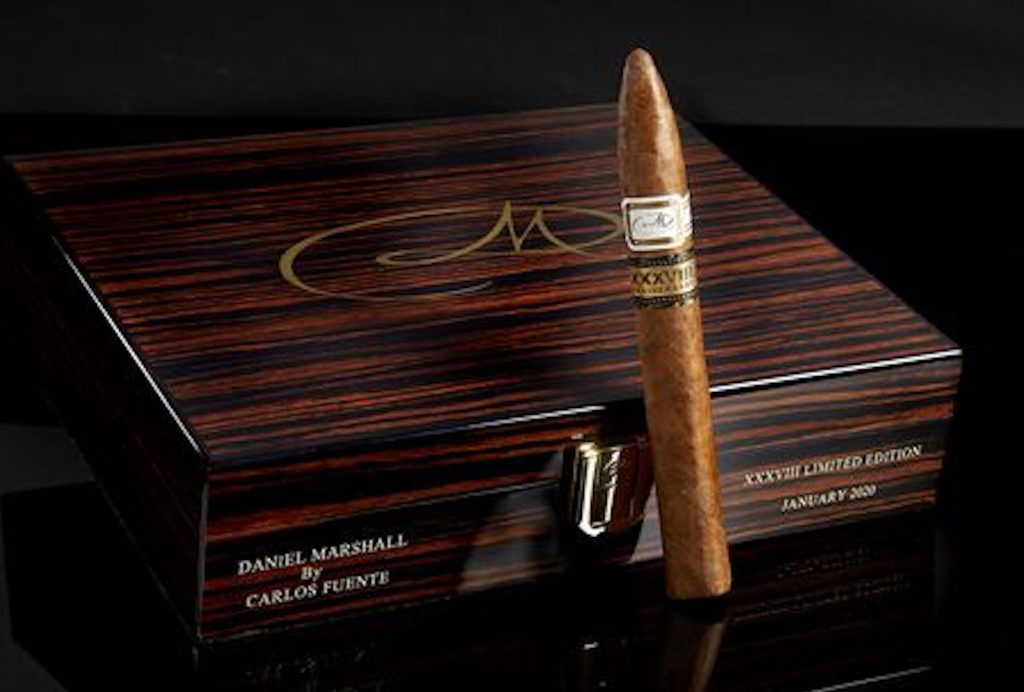 As for the cigar, each is produced by a single artisan at the Fuente factory and incorporates tobaccos up to 12 years old and then aged a minimum of one year after rolling in special cedar vaults. It is produced in one size – a pyramid.
Marshall emphasized, "The DM XXXVIII by Carlos Fuente cigars are precious, they represent everything I look for in a cigar, effortless draw, rich and smooth taste, a cigar that comes alive. I told Carlos, 'With this cigar, I am torn. Half of me wants to light it, half of me wants to eat it.'" Fuente responded, "Brother, it is good enough to eat."
The cigar launch was covered by Austrian TV.
Photo Credits: Barone Photography, supplied by Daniel Marshall
Video Credit: OE24, Austria