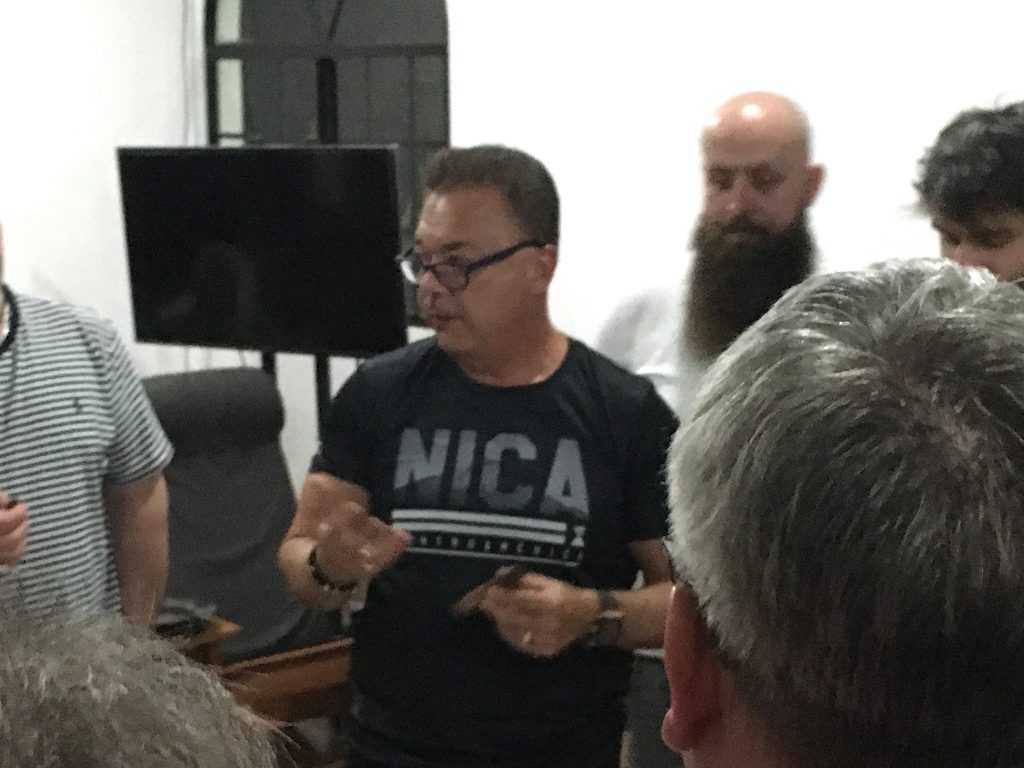 With the introduction of "The Blog," it has allowed us to include more personal and agile content. With that, I'm adding some posts reporting from the Perdomo Factory Tour trip in Estelí, Nicaragua that I am currently attending. This component on Cigar Coop will be added to future factory tour trips.
For a long time, I struggled with including "Trip Reports" – because in my opinion, most trip reports are boring. At the same time, there are some experiences that I think could be shared. I'll pledge to continue to never include the "we woke up and had a hearty breakfast" commentary and instead try to focus on observations.
The Perdomo Factory Tour I am going on takes place from Sunday, February 23rd through Wednesday, February 26th. It involves touring the agricultural and factory operations of Perdomo Cigars. The tour I am going on is run personally by Perdomo Cigars President Nick Perdomo.
The trip actually started a day earlier. Most of the attendees gathered at the Camino Real Hotel in Managua, Nicaragua. It's a beautiful hotel less than 5 minutes from the airport. It's a smart move because it allows everyone to gather in a central place at a great hotel. There are guests from Austria, the Czech Republic, and Mozambique – so this definitely facilitated things. It's a relaxed day of R&R. The Guyanan National Soccer Team was staying a the Camino Real, and while they weren't attending the tour, I still got to enjoy a cigar with one of the team's assistant coaches.
Also on the trip is Eric Guttormson, a.k.a. "Master Sensei" of Cigar Dojo. Eric is someone I have logged more travel miles with than any other person in the world – including two trips to the Dominican Republic, two trips to Nicaragua, Miami, Las Vegas, and even Raleigh, North Carolina.
The next day it was the bus ride up the Pan-American Highway from Managua to Estelí. Nick Perdomo was our tour guide and a knowledgeable one. He understands the history and geography of Nicaragua and did a great job.
One thing that stands out when it comes to the Perdomo Tour is the focus around education. Nick and his team are committed to giving cigar enthusiasts an education on his operation. The first night, Nick did an in-person demonstration on "How to Cut and Light a Cigar". (You can see this demonstration on a video done by Nick Perdomo as well). We're gathered at a small hotel in Estelí that entirely consists of guests from the Perdomo trip. It adds a personal touch to this tour.
With Perdomo being a true vertically integrated operation from seed to shop, there certainly is plenty to talk about. The trip goes into full-gear tomorrow with a visit to the farms.
Photo Credits: Cigar Coop