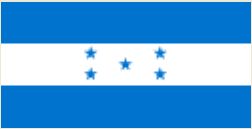 The threat of the COVID-19 Coronavirus has prompted the government of Honduras to suspend all non-essential business activities in the public and private sectors. Under the order, this will shut down factory production for cigars in Honduras. The order took effect on Sunday, March 15, 2020, at 11:59 p.m. and will run a total of seven days.
Fear of a hospital bed shortage in the country due to the virus spreading prompted the government to take actions.
While production of cigars will be halted, exceptions for agricultural operations and transport, including export will continue.
In a video published to social media, Christian Eiroa President of C.L.E. Cigar Company says the Honduran government will be measuring the impact of these actions on a weekly basis. Eiroa has told customers to expect shortages and back-orders for the next three months.
In addition to C.L.E. Cigar Company, other companies that could be impacted by such actions include: JRE Tobacco Company, Plasencia, Altadis USA, General Cigar Company, Camacho Cigars, Alec Bradley, Oscar Valladares Tobacco & Company, Gran Habano, Kafie 1901 Cigars, Maya Selva Cigars, and Rocky Patel Premium Cigars.
Honduras is the first major cigar producing country to take such measures. The other major countries – Nicaragua, Costa Rica, Cuba, and the Dominican Republic – have not taken such actions.