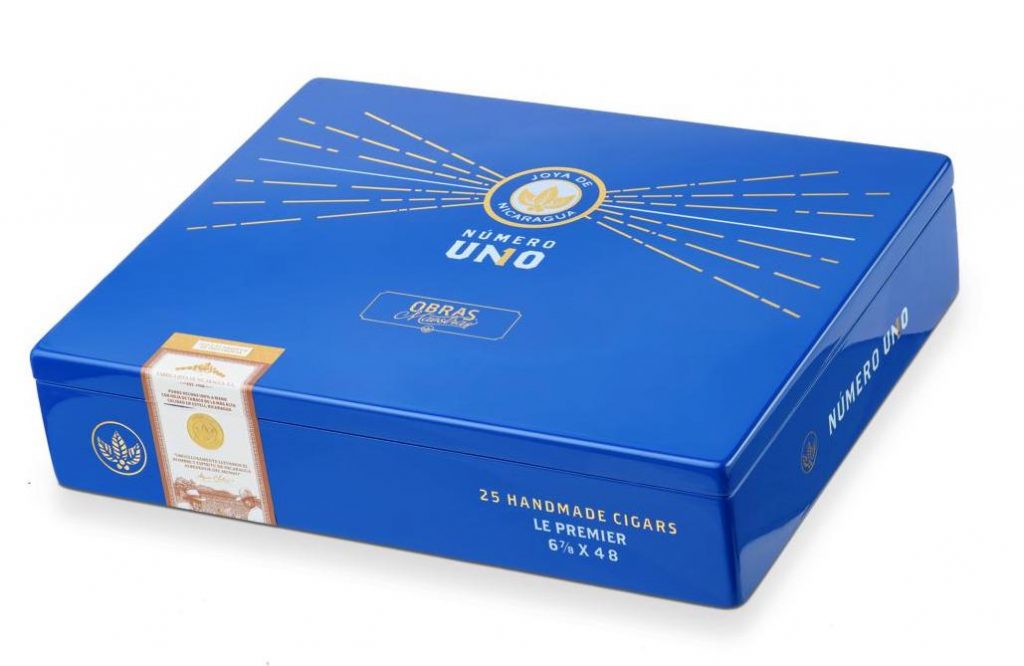 Joya de Nicaragua will add a third size to its Numero Uno line known as Le Premier. The new size will be a 6 7/8 x 48 limited production offering. The new size will make its debut this July.
Numero Uno is a project that started out as a private blend where it was handed out to Nicaraguan ambassadors who would gift them to world leaders. It later became a Joya de Nicaragua event-only cigar called Joya de Nicaragua No.1 – which was a 6 5/8 x 44 Lonsdale. It 2018, that event-only cigar was named the #1 Cigar of the Year on Halfwheel. It was a shocking selection considering the cigar was designated only for events. Last year the company brought the Joya de Nicaragua No. 1 into its ultra-premium Obras Maestras line and branded it Joya de Nicaragua Numero Uno L'Ambassadeur. The cigar is now an ongoing limited production offering.
The Le Premier joins the original L'Ambassadeur size (6 5/8 x 44) as Numero Uno offerings that Joya de Nicaragua has made available to Drew Diplomat retailers. There is also a third size, L'Attache (5 1/2 x 42), that is a store exclusive to UpDown Cigars in Chicago. The blend of Numero Uno itself consists of an Ecuadorian Connecticut Shade wrapper over Nicaragua binder and filler.
For 2020, Joya de Nicaragua is planning an allotment to Drew Diplomats of 1,600 boxes 25-count boxes- split equally between the L'Ambassadeur and Le Premier sizes. There will also be a smaller allotment for global markets.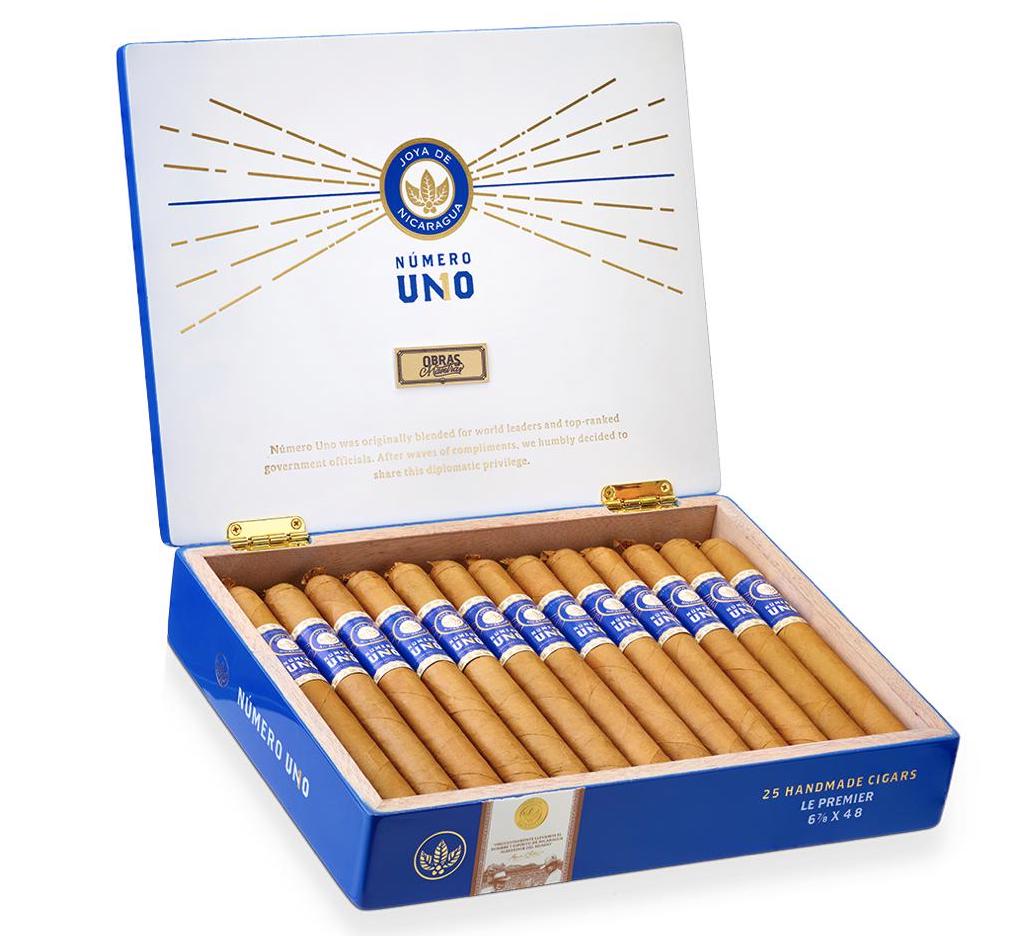 MSRP for the new Le Premier will be $414.93 per box or $16.60 per stick
"We would love to produce more Numero Unos, but we have a limited output in the factory. Each vitola is crafted just by one couple of rolera and bonchero, the ones that have the skills to deliver such delicately perfection. Then, you have the fact that we are very picky when it comes to selecting the best tobacco leaves that will go in this cigar," mentioned Mario Pérez, head of Fábrica Joya de Nicaragua S.A. in a press release.
"Numero Uno is a very special product for us; we always say it's the dream of any cigar maker, as we responded to the market's desires to have this product. It represents the pride of our country, as this was the blend that we created to honor the most important guests, and now it is sold only in the best brick and mortar stores around the world," said Juan Martínez, Executive President of Joya de Nicaragua. Martinez will also showcase the Le Premier as part of a series of virtual events Drew Estate is planning this summer.
As with other releases from Joya de Nicaragua's portfolio in 2020, Le Premier will be showcased by Juan Ignacio Martínez and the Drew Estate team throughout the country in virtual meetings with top US retailers this summer, as a symbol of the companies' support of specialty retailers as we embark together in the journey of overcoming the challenge that 2020 has represented thus far.

"We decided not to stop any of the new product releases we had in our pipeline for 2020, it was harder to get them here in time for the summer after having the factory closed for some days, but we made it happen because we owed it to our workers, but especially to our customers, our friends around the world that are fighting to keep their businesses afloat. It is a testament to our hope in the future, to our historic resilience of overcoming difficult situations," said Dr. Alejandro Martínez Cuenca, Chairman.
In addition, Joya de Nicaragua will showcase the Numero Uno Le Premier on a special edition of the company's Freestyle Live streaming show on June 11th, 2020.
At a glance, here is a look at the Joya de Nicaragua Numero Uno line:
Blend and Origin
Wrapper: Ecuadorian Connecticut
Binder: Nicaraguan
Filler: Nicaraguan
Country of Origin: Nicaragua
Factory: Fábrica Joya de Nicaragua S.A
Vitolas Offered
Le Premier: 6 7/8 x 48
L'Ambassadeur size (6 5/8 x 44)
L'Attache: 5 1/2 x 42
Photo Credits: Joya de Nicaragua