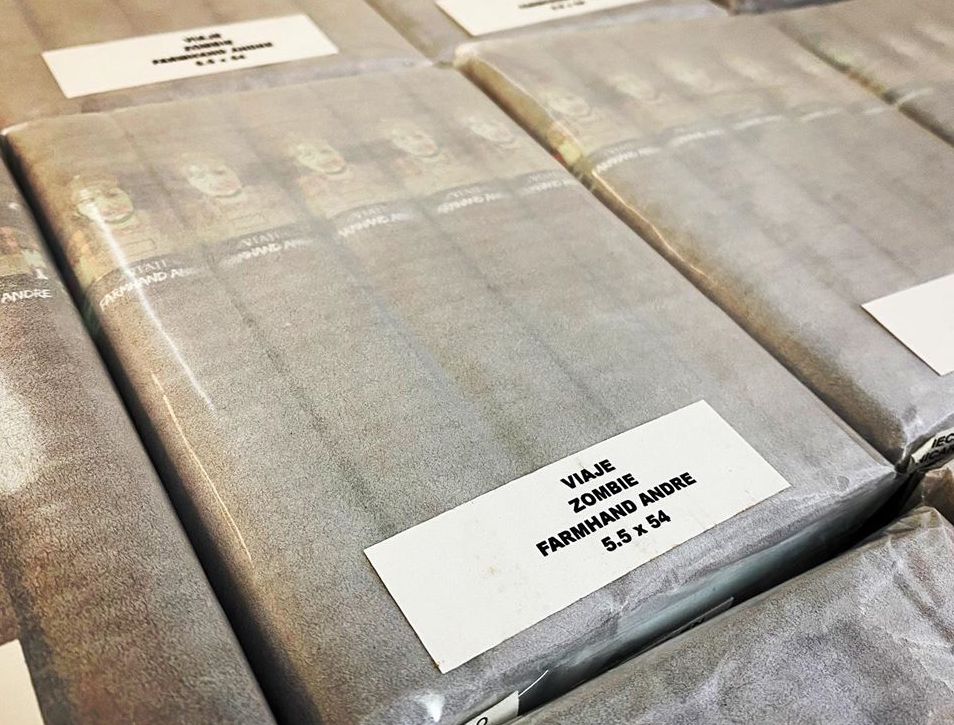 Viaje has announced the release of its Viaje Zombie Farmhand Andre. It's an offshoot to the Thanksgiving seasonal release introduced in 2019, Farmhand Andre.
Farmhead Andre represents Andre Farkas, the owner of Viaje Cigars. Last year, a cigar paying homage to him was released as a part of the 2019 Viaje seasonal release for Thanksgiving. Thanksgiving releases have included Stuffed Turkey White Meat, Stuffed Turkey Dark Meat, Thanksgiving Leftovers, Farmer Bill Hatchet, Zombie Farmer Bill Hatchet, and Farmhand Andre.
Looking at the Thanksgiving-themed releases as a whole, Zombie Farmhand Andre is the first to be released outside the Thanksgiving Series.
Much like the relationship between Farmer Bill Hatchet and Zombie Farmer Bill Hatchet is unknown, so is the relationship between Farmhand Andre and Zombie Farmhead Andre. Zombie Farmer Bill Hatchet measures 5 1/2 x 54. The cigar itself is a box-pressed Toro shape. Blend details have not been released.
The zombie theme is something that has been seen across the company's portfolio, but very little is known about it. There is a story that ties several Viaje releases together. The story goes that Viaje Skull and Bones WMD (Weapon Mass Destruction) explodes. Because of radiation from the explosion, people end up mutating into "Zombies.".The Zombie Super Shot helps arm people for what Farkas calls the "Zombie Apocalypse". The only way to cure the zombies is with the Zombie Antidote. Meanwhile, what we have learned now is that as a part of this story, Farmer Bill Hatchet and now Farmhand Andre have become zombies.