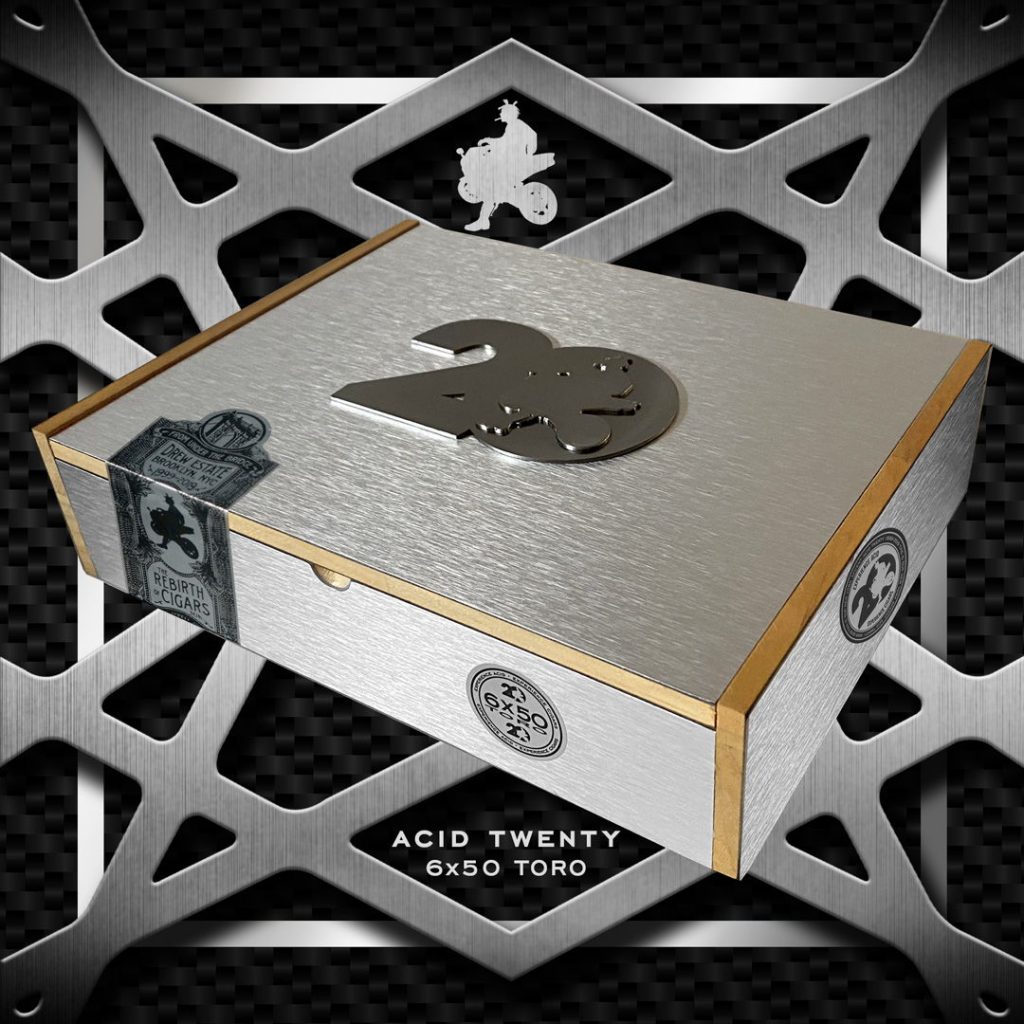 Two line extensions are coming to Drew Estate's ACID 20 line in the form of a Toro and the ACID Robusto in a new Tubo presentation.
ACID 20 was released in 2019 to commemorate the 20th anniversary of Drew Estate. The blend features a Mexican San Andres wrapper, Indonesian binder, and filler leaves from Nicaragua. It was originally released in a Robusto size. The new Toro is a box-pressed 6 x 50 viola, while the Robusto (5 x 50) now gets a new Tubo presentation.
In a press release Jonathan Drew, Founder and President of Drew Estate, stated, "When we released ACID Cigars in 1999, we felt like it was 'us against the world.' They said that we would be out of business in two months and we even had a friend say 'you won't even last two weeks.' But we knew that we created something special, something beautiful … so we decided to fight for it and not look back. I think that the pain behind our struggle to survive for so many years made the debut of Acid 20 feel that much more impactful. We wish to thank those of you who took the journey by our side, 1400CC, pedal to the metal. Sincere appreciation for believing in us."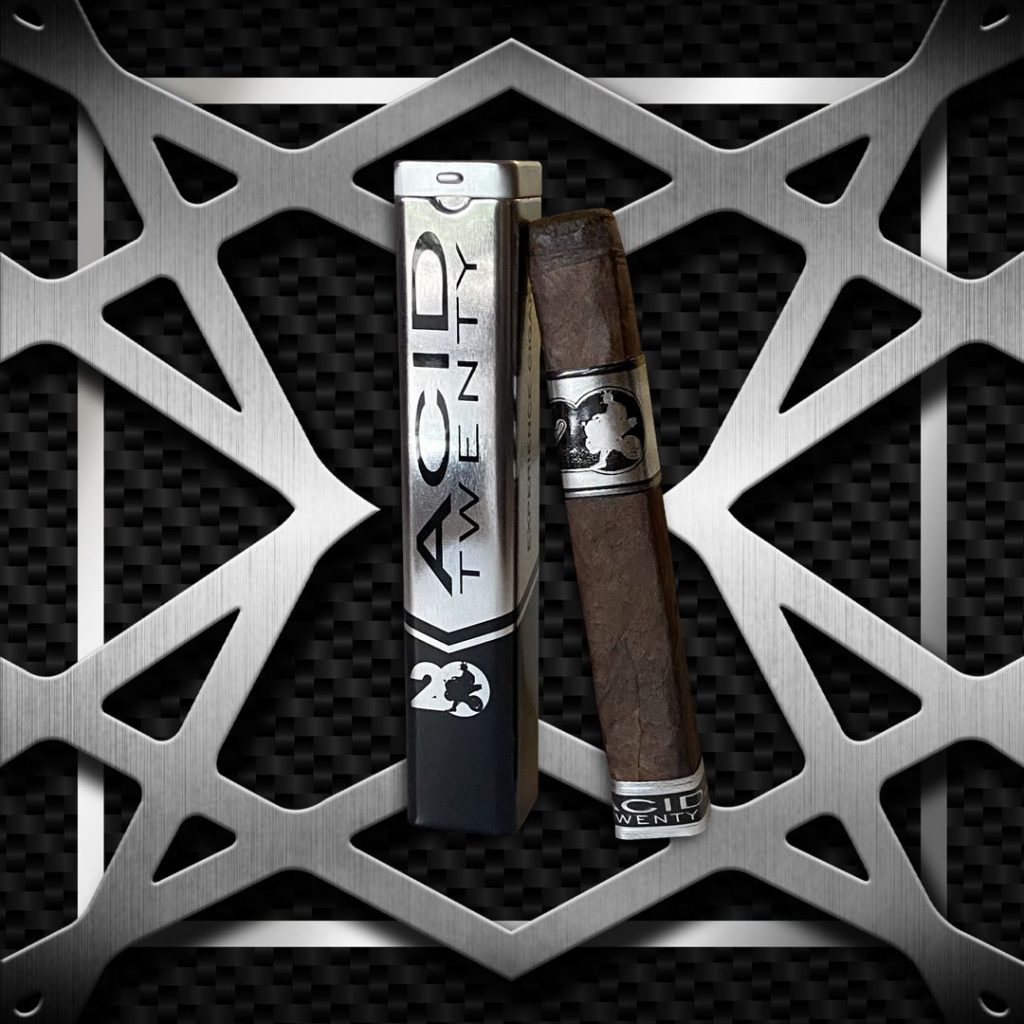 The ACID 20 Toro is packaged in 24-count boxes with an MSRP of $232.34/box and will be shipping in June. Meanwhile, the ACID 20 Robusto Tubo will be packaged in a – count petaca box with an MSRP of $49.25/box and will be shipping in October.
In addition, Drew Estate will showcase the ACID 20 line extensions on a special edition of the company's Freestyle Live streaming show on June 11th, 2020 at 7pm Eastern.
Photo Credits: Drew Estate