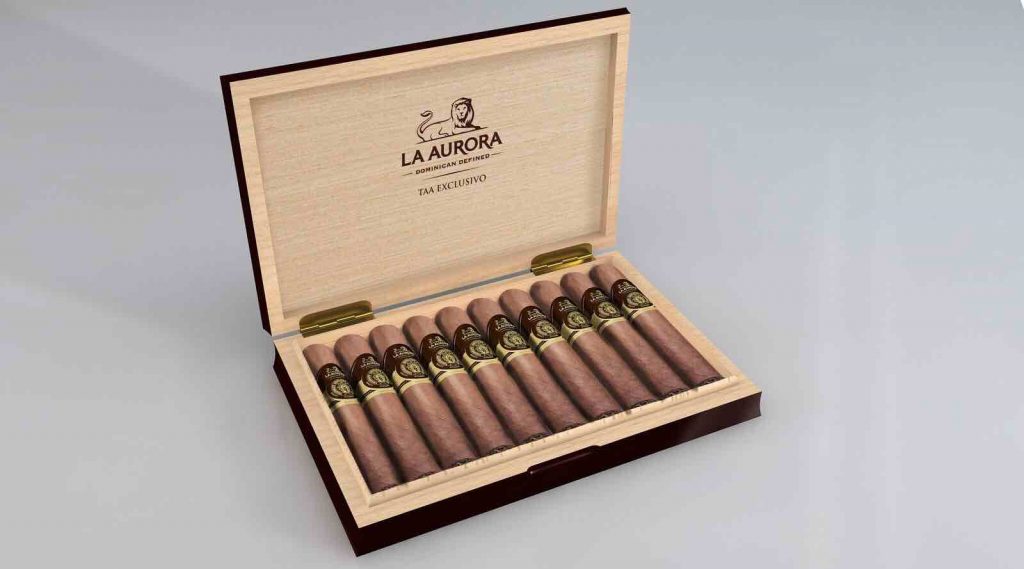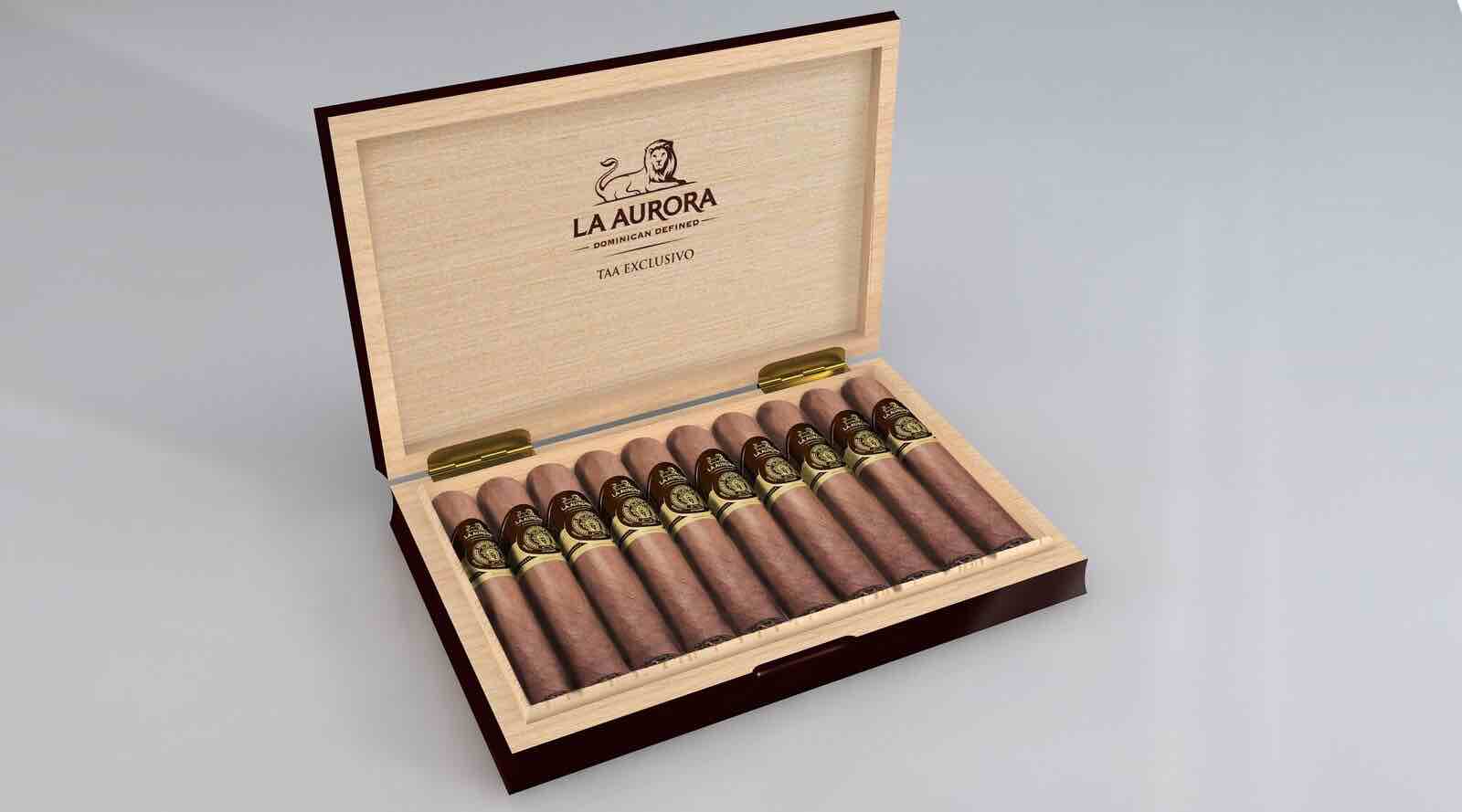 La Aurora's inaugural release to the Tobacconist Association of America (TAA), the La Aurora TAA Exclusivo, is scheduled to ship to member retailers the week of June 8th.
Typically The TAA Exclusive Cigars are unveiled at the organization's annual convention and trade show. Since this year's trade show was canceled due to COVID-19 social distancing, this year's TAA Exclusive Series was unveiled at a virtual meeting held to TAA members on March 25th, 2020.
For details on the La Aurora TAA Exclusivo, refer to our coverage on this cigar we published back in March.