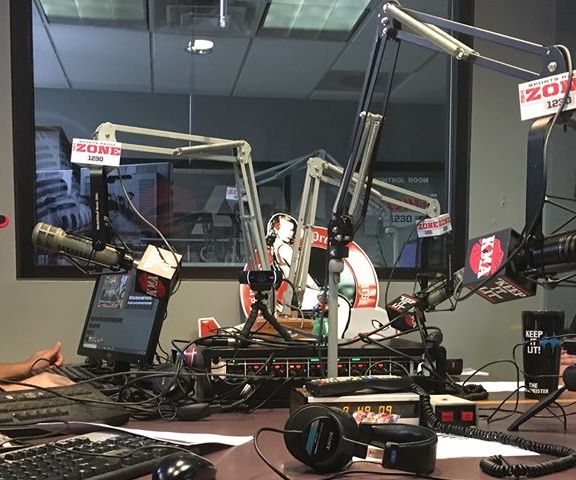 Yesterday came word that David Zeplowitz, a.k.a "Cigar Dave" (or a.k.a "The General") would be bringing his Saturday afternoon show "The Cigar Dave Show" to a close on June 27, 2020. For nearly 25 years, Cigar Dave delivered cigar-related content to the terrestrial airwaves. While the show is coming to a close, it is not the end of the Cigar Dave Show, as he announced he would be moving to an Internet podcast format delivered on weekdays. However, the Cigar Dave Show terrestrial radio broadcast coming to a close is a significant move in that it will essentially bring an end to live cigar-related content to the terrestrial airwaves.
Cigar Dave broadcasted his first show on July 8, 1996, out of Tampa, Florida under the name "Smoke This". It would grow to a nationally syndicated program called "The Cigar Dave Show" and at least once a week since that day, the terrestrial airwaves would have cigar related content – whether cigar industry or lifestyle related. To my knowledge, come June 28th, the terrestrial airwaves will no longer have regular cigar related content.
Cigar Dave was a pioneer for the many who have broadcasted cigar related content. His show opened the door to many of the cigar broadcasts that would follow on both terrestrial and Internet formats. Shows such as KMA Talk Radio (Kiss My Ash Radio), the Smooth Draws Radio Show (The Cigar Guys), CigaRobbie, and The Cigar Authority would follow. All of these shows would hit the terrestrial airwaves. These shows would also have an on-demand format in addition to a live format. Eventually, The Cigar Authority would move from a syndicated format to a podcast format and not miss a beat. While the Smooth Draws Radio Show would end with the passing of founder Gary Laden, there were some discussions of moving that show to an Internet platform. Prior to the COVID-19 pandemic, KMA Talk Radio had stopped having a Iive terrestrial broadcast (it was on tape delay). Since the COVID-19 pandemic, it has had to move to broadcast on Internet format outside the studio.
In 2017, I had the honor and privilege of getting the opportunity to be a part of The Smooth Draws Radio Show. This was a show broadcasted live out of a radio studio in Atlanta, Georgia. There is nothing more exciting than terrestrial radio. I learned a lot during my one year there. It's hard work, and it takes a team to do it.  I've also had honor and privilege to work on KMA Talk Radio's terrestrial radio show as well.  The great producers I have worked with – Chad Poiter (Smooth Draws) and Paul DeGrocco (KMA Talk Radio) did a great job at teaching me the ropes. I know I drove Chad crazy and I benefitted a lot from his expertise. Both Chad and Paul have given me an appreciation for terrestrial radio. In the time when Internet streaming was growing, doing terrestrial radio was still like getting a call to the big leagues.
However, as rewarding as terrestrial radio could be, it is quite expensive. Improvements done to equipment and streaming platforms has allowed Internet broadcasts to become more competitive and be done at a lesser cost. While I still think it's hard to ever replace a radio studio, the greater return on investment with an agile Internet broadcast is also difficult to compete with.
If terrestrial radio was the big leagues, Cigar Dave was the dynasty. Whether you liked him or not, you have to respect the run he has had. Nobody has done more shows related to cigars than Cigar Dave – nearly a quarter of a century worth of content. Some will say that Cigar Dave lost touch with the industry and with the media. I could not disagree more with that statement.
Last year, I had an unexpected encounter with Cigar Dave at the 2019 IPCPR Trade Show. In 2018, it seemed as though every time I went to a booth I was covering at the Trade Show, Cigar Dave was also covering it. We didn't personally know each other, but I didn't want it to seem that I didn't respect his space covering the Trade Show. Expecting this strange coincidence to repeat itself, prior to the 2019 Trade Show, I set an over/under that I would be in a booth eight times with Cigar Dave. As the Show unfolded, I started noting on social media each time I happened to be at a booth with Dave. By the time I reached Number Eight, Dave had gotten word of what I was up to – and to my surprise, confronted me. I figured I was in the dog house, but it was quite the opposite. He couldn't have been nicer to me.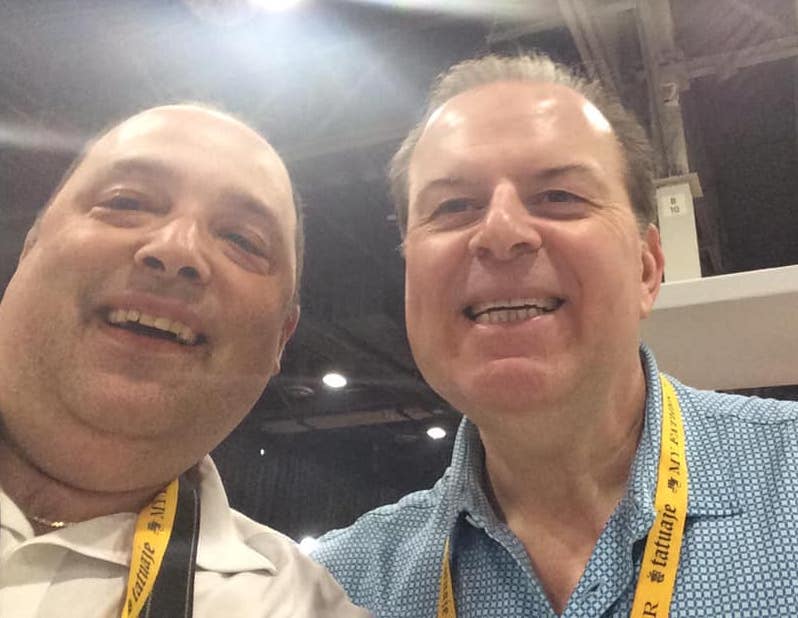 In fact, we had a very engaging discussion. This was not a man who was out of touch with the cigar industry. This was also not a man who was out of touch with cigar media. He understood the challenges and the road ahead from cigar media. He also had some very nice things to say about my work. The 20-minute conversation we had was incredibly valuable – and it's one I'll never forget.
I wasn't completely caught off guard that Cigar Dave decided to move off terrestrial radio, since because of that conversation, I knew Cigar Dave understood the challenges media was facing.
It will be interesting to see how the cigar industry reacts to this move. Let's face it, there are many people in the cigar industry who are still in prehistoric times when it comes to dealing with cigar media. This is still an industry which puts still print media first. A glance at the shelf-talkers of cigar ratings, proves my point. It will be interesting to see how the "old guard" reacts to Cigar Dave's move.
Cigar Dave paved the way for many media outlets, including myself. He proved a use case that cigar talk could work in a broadcast.
Typically when I talk about happenings in the cigar media ranks, I get a lot of pushback saying "why do you care?"  I respond by saying, "I'm in a cigar media business and when something big happens in the cigar media business, I'm going to talk about it." Whether you like Cigar Dave or not, when Cigar Dave signs off of terrestrial radio on June 27th and moves over to an Internet platform, it's a big deal.
Photo Credits: Cigar Coop