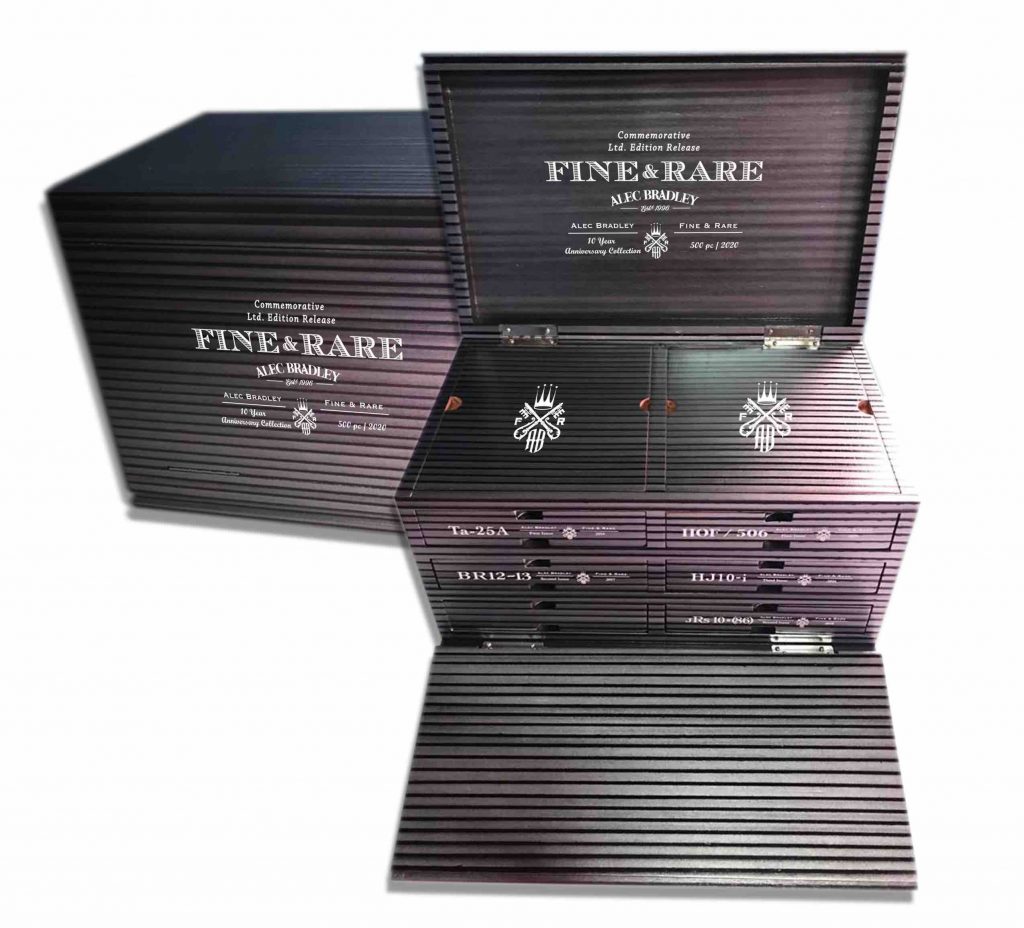 2020 marks the ten year anniversary of the Alec Bradley Fine & Rare collection, and to mark the occasion Alec Bradley Cigar Company is releasing a special limited edition set known as the Alec Bradley Fine & Rare Commemorative Limited Edition. Each box contains the five blends used over the ten years.
Alec Bradley Fine & Rare made its debut in 2011, and it was a project spearheaded by company founder Alan Rubin who wanted to create a cigar featuring ten different tobaccos. Making a cigar with ten different tobaccos is considered a challenging endeavor, so it's entrusted to a single pair to do so.
Over the years, the annual release has come from one of five blends. Some blends have had more than one release during this period of time. Different vitolas have also been used over the years. As each annual release was done, Rubin would set aside a part of the production to put in the aging room with the goal of one day releasing a commemorative set. All of the cigars contained in the box have been in aging and are from the original batch specific to its release year.
"I'm really excited to be able to present the Fine & Rare 10 Year Anniversary set," commented Alan Rubin in a press release. "I went through all of the different iterations and chose the vintages that had the best overall flavor development and performance. Fine & Rare is an ever-evolving concept and leaving batches to age and re-release adds another dimension to the complexity of the project."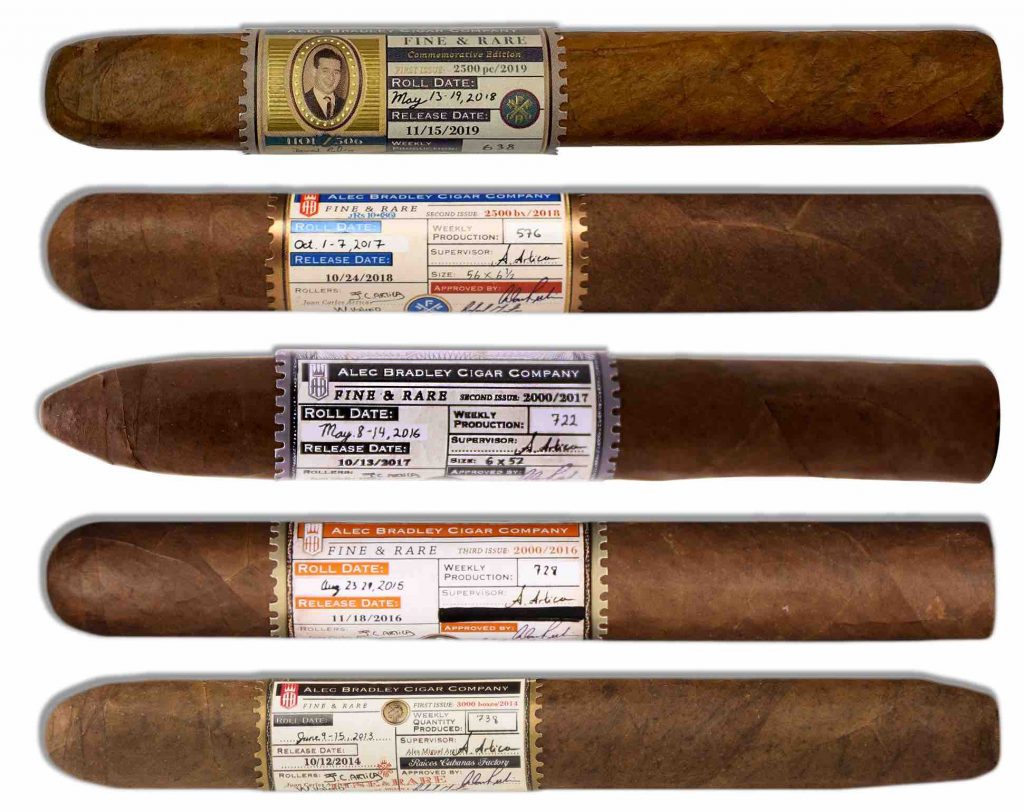 There are a total of 500 10th Anniversary Fine & Rare Commemorative Ltd. Edition Release boxes priced at $600.00 per unit. Each box contains five cigars from the each of the following releases
– 2014: Series Name: TA25A. Size 54 X 7 Figurado
– 2016: Series Name: HJ10-i. Size: 52 X 6 Toro
– 2017: Series Name: BR12-13. Size 52 X 6 Torpedo
– 2018: Series Name: JRS10=(86). Size 52 X 6 ½ Toro
– 2019: Series Name: HOF/506. Size 54 X 6 ¼ Boxed Pressed Toro
– Special Undisclosed Item(s) also will be induced
Production for all of the Fine & Rare cigars was handled out of Fabrica de Tabacos Raices Cubanas S. de R.L in Honduras.
The Fine & Rare Commemorative Ltd. Edition Release was scheduled to be unveiled at the 2020 PCA Trade Show. The show was cancelled due to the COVID-19 pandemic, but Alec Bradley will make the cigars available to details as apart of "The Traveling Road Show" scheduled to open next week.
Photo Credits: Alec Bradley Cigar Company