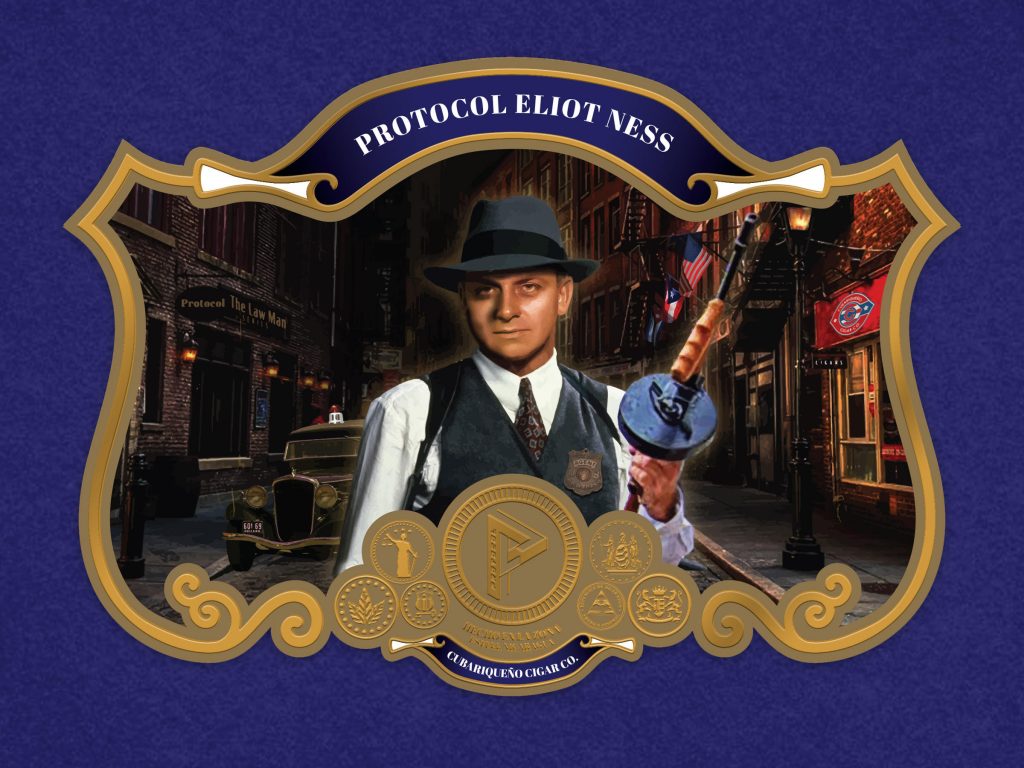 Protocol Cigars has formally announced the second release in its Lawman Series, the Protocol Eliott Ness. The Protocol Eliott Ness will be released in two blends, a Natural and a Maduro. Eliot Ness pays homage to the American Prohibition agent, famous for his efforts to bring down Al Capone. It's a line that was first announced on our 2020 Prime Time Virtual Trade Show. It is expected the line will be released in the mid to late fall timeframe.
Protocol Eliot Ness follows up the Protocol Sir Robert Peel. Sir Robert Peel marked a major change in direction as it was a more premium offering featuring elegant and sophisticated packaging. Following the success of Sir Robert Peel, Protocol Cigars decided to create a "Lawman Series." According to Protocol Cigars, there's been a trend in Hollywood to glorify criminals and Protocol wanted to put the spotlight on the law enforcement heroes, thus the Protocol Lawman Series was formed.
"The Sir Robert Peel was a total change of direction for the company. We wanted to offer our supporters a more regal product from marketing, packaging, and to the actual tobacco used in the blend. We wanted to stay true to our working class supporters, but wanted to also offer them a higher end product. Sometimes the average working Joe likes to put on a suit and get a little fancy while smoking his cigar. It was a bold move and it paid off. The Protocol Sir Robert Peel was and continues to be a tremendous success for us. We figured why not continue on the coattails of that success," commented Juan Cancel, founder and co-owner of Protocol Cigars.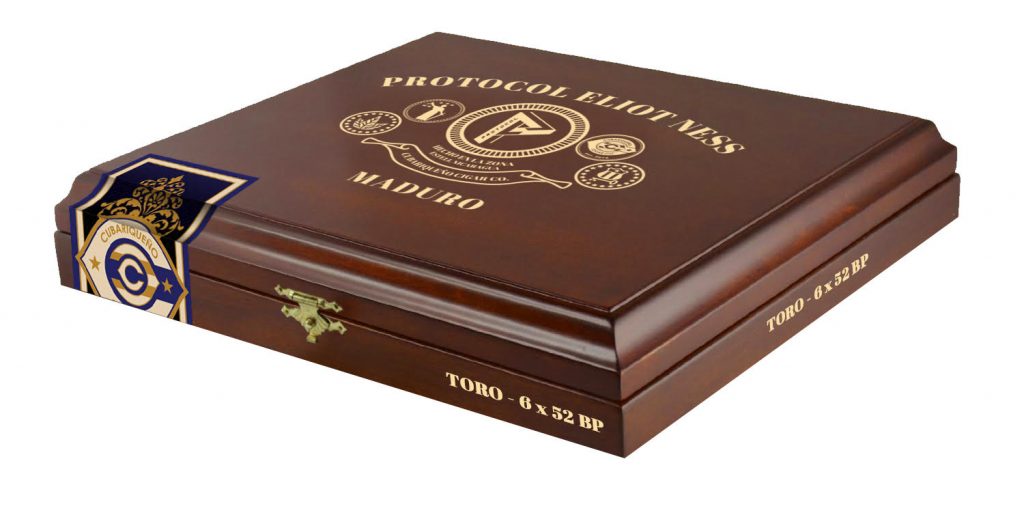 Protocol Eliot Ness marks a series of "firsts" for Protocol Cigars. The Maduro marks the first time the company has worked with Nicaraguan Broadleaf. Both blends mark the first time Protocol Cigars has not included ligero in the blend. Finally, its the first Protocol Cigar line to be made at A.J. Fernandez's San Lotano factory in Ocatal, Nicaragua.
When Sir Robert Peel was launched, it was the first time Protocol Cigars released both a Natural and Maduro at the same time. The Protocol Eliot Ness continues that trend with both a Natural and Maduro offering. Each blend is a Nicaraguan puro. The Natural features a Nicaraguan Habano wrapper while the Maduro features a Nicaraguan Broadleaf wrapper. It's the first time Protocol is using Nicaraguan Broadleaf. Both blends feature the same Nicaraguan Habano binder. The fillers are different, with the Natural using Viso/Seco Corojo from Estelí and Jalapa. The Maduro features Nicaraguan Criollo consisting of Viso and Seco primings.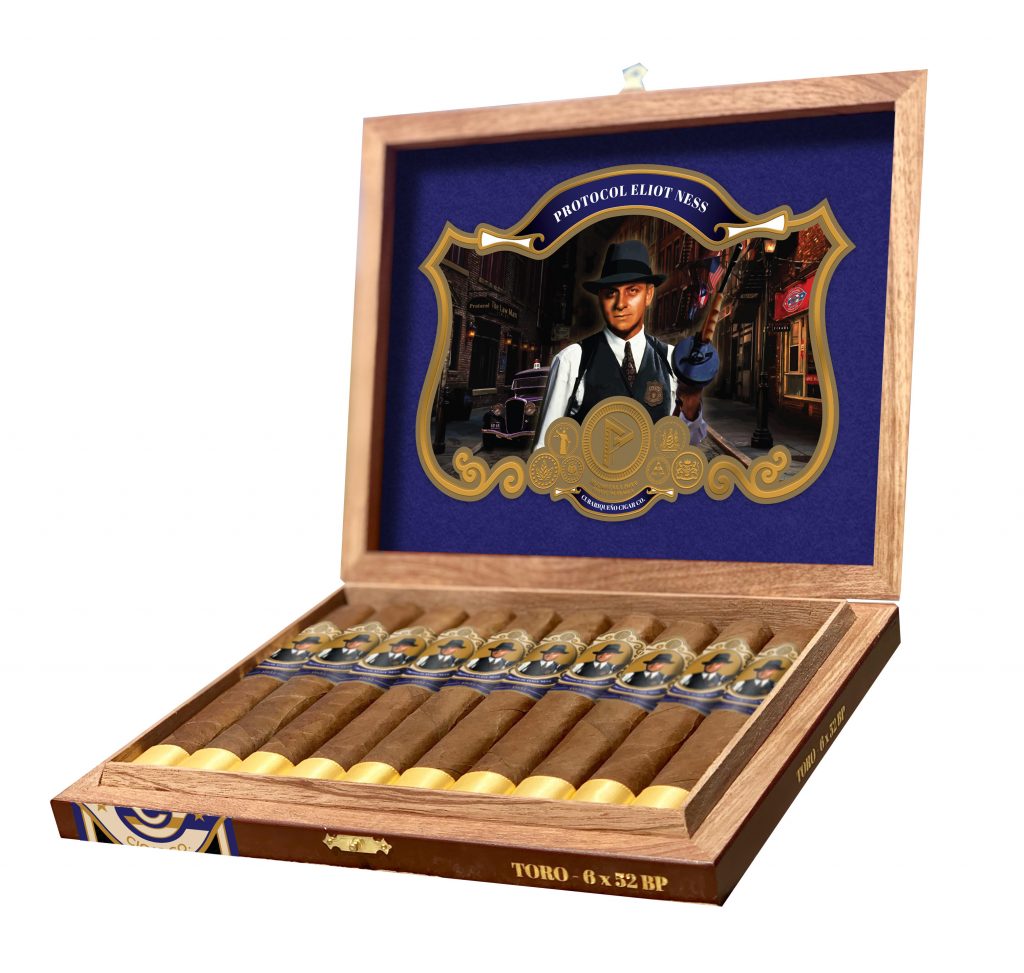 "We wanted to do something new and exciting for us. This is the first blend we offer to the market that has no ligero tobacco. A far cry from our first offering in 2015 that had quadruple ligero in the filler. So all the strength and power of the blends come from the other tobaccos. It is a very unique smoking experience, especially for those who are used to smoking Protocol Cigars. We are super excited about this project!" added Kevin Keithan co-owner of Protocol Cigars.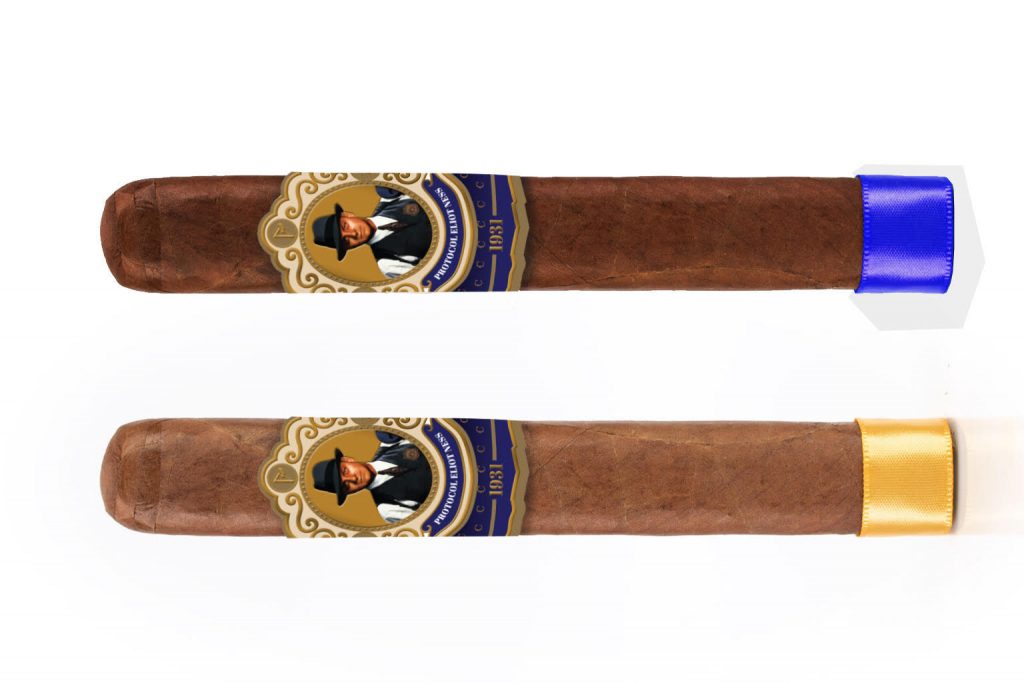 "We really wanted this cigar to be done with a Connecticut Broadleaf, unfortunately it's very scarce right now. We are fortunate enough to have a great relationship with AJ Fernandez. AJ offered us the use of his proprietary Nicaraguan Broadleaf, which led to his offer to actually manufacture the cigars in his factory. The Protocol Elliot Ness will be manufactured using his tobaccos, while following the blend we created. We are eternally grateful to AJ Fernandez, Erik Espinosa and Hector Alfonso Sr. for their help in making this project a reality!" added Cancel.
The bands feature the year 1931, the same year Elliot Ness arrested American Gangster Al Capone.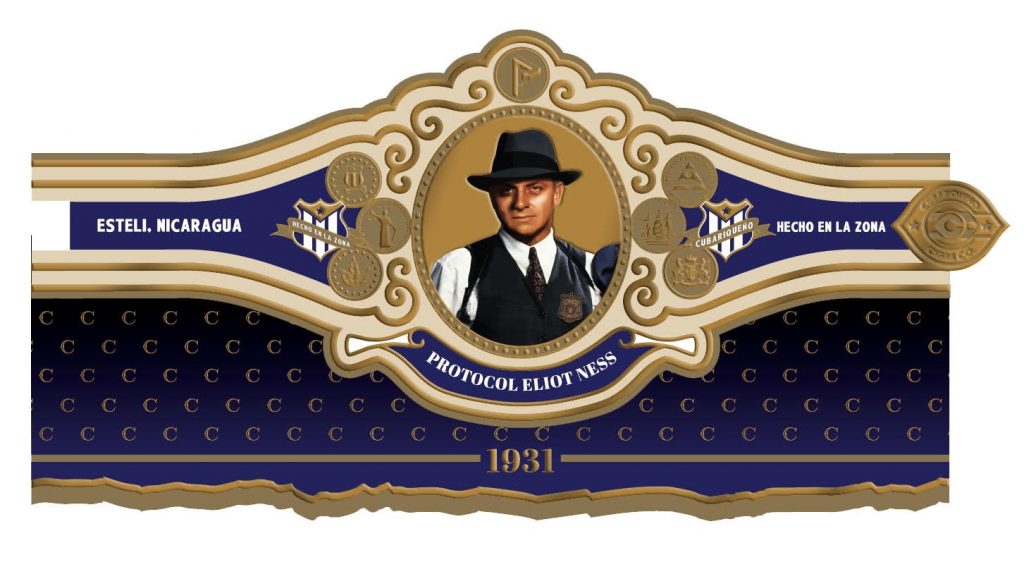 At a glance, here is a look at the Protocol Eliot Ness line:
Protocol Eliot Ness Natural
Wrapper: Nicaraguan Habano
Binder: Habano, Esteli
Filler: Nicaraguan Viso/Seco/Criollo
Country of Origin: Nicaragua
Factory: San Lotano
Toro: 6 x 52 (Box-Pressed)
Protocol Eliot Ness Maduro
Wrapper: Nicaraguan Broadleaf
Binder: Habano, Esteli
Filler: Viso/Seco/Corojo: Esteli/Jalapa
Country of Origin: Nicaragua
Factory: San Lotano
Toro: 6 x 52 (Box-Pressed)
Photo/Image Credits: Protocol Cigars