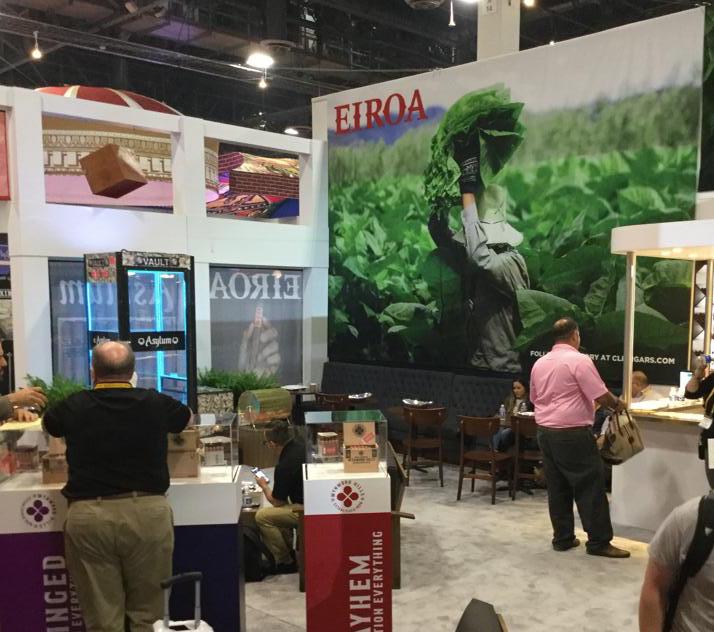 CLE Cigar Company has faced its challenges with the COVID-19 pandemic as, like many Honduran-based companies, its factory was closed for several weeks. The company's factory is now back up and has implemented a series of safety precautions to operate in the pandemic world. CLE Cigar Company owner and founder Christian Eiroa along with Asylum co-owner Tom Lazuka have been traveling nationwide doing a mini-trade show at a series of dinners with retailers. And the company has two releases to commemorate milestone anniversaries.
The year 2020 marks 25 years in the cigar industry for Christian Eiroa. To mark the occasion, there will be a CLE 25th-anniversary cigar. The cigar is going under the CLE brand, which was one of the first brands created when Eiroa launched CLE Cigar Company in 2012. The cigar itself will be a Honduran puro highlighted by Authentic Corojo from the Eiroa family farm. The cigar features five-year-old aged tobacco. It will come in several vitolas: a 50 x 5,  54 x 6, and 60 x 6. There also will be an 11/18 size planned for the Tobacconist Association of America (TAA).
Also, Asylum Cigars is celebrating its 8th anniversary and, much like the company did for its 7th anniversary, there will be a commemorative cigar with the Asylum Eight. This cigar will be a 100% Honduran puro and will come in the same sizes – the 70 x 7 and the 11/18 (48/54/48 x 6). Like last year's Asylum Seven, each cigar will be packaged in individual coffins. It will be a limited release with 500 boxes of 20 coffins of the 70 x 7 and 750 boxes of 20 coffins of the 11/18.
Tom Lazuka of CLE Cigar Company and co-owner of Asylum Cigars appeared on Prime Time's Virtual Trade Show 2020 to discuss CLE's 2020 releases.
Product Reports
Photo/Video Credits: Cigar Coop, except where noted