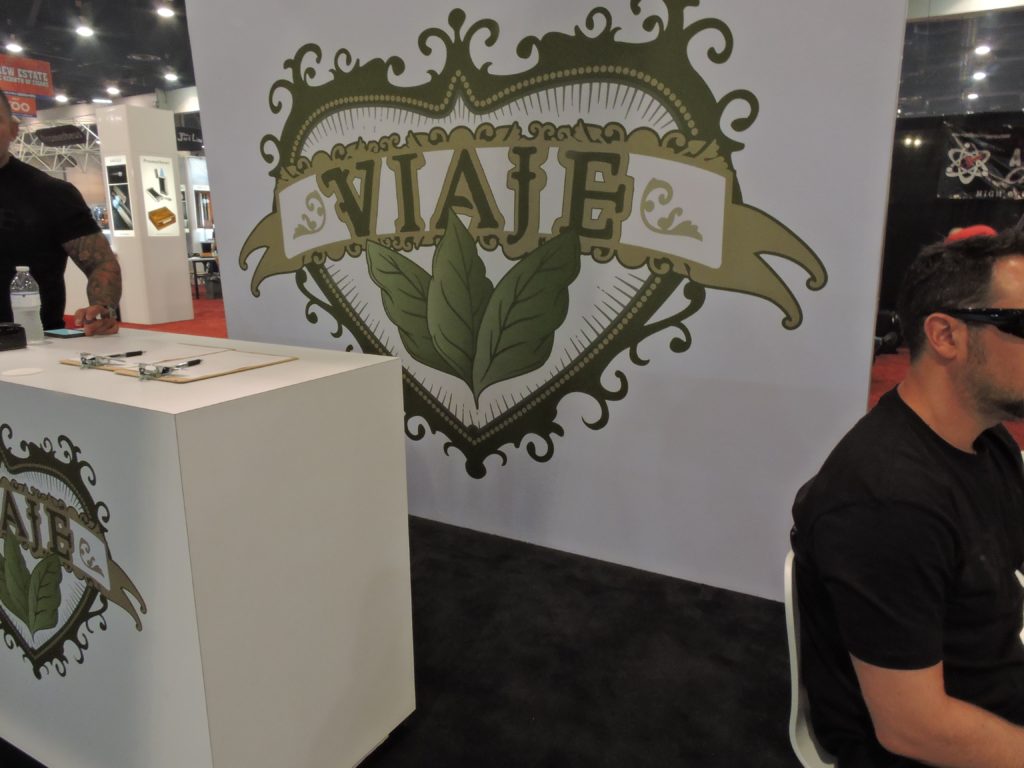 The past the annual IPCPR Trade Shows were a little different for Andre Farkas and Viaje Cigar Company than for most other companies. For the most part, Viaje's business model is built on small-batch releases that are sent to retailers on (almost a) monthly basis. As a result, the trade show isn't a place where Viaje has to focus on a product launch. Instead, Farkas has used IPCPR as a place to reconnect with retailers and media – and focus on one or two special offerings. This year the special offerings seemed to stretch throughout the whole "Summer of '20" season as Viaje has brought one of the most impressive lineups in a three-month span ever. These cigars were always small batch limited releases.
First up was a release that was going to be showcased at the Trade Show, and that is the Viaje Black and White Series. This past week Viaje's authorized retailers have begun receiving a new two-blend known as Black and White. While the "Black" blend features a Maduro wrapper, it's the "White" blend that Viaje cigar enthusiasts may be most interested in as it contains a Connecticut Shade wrapper. This marks the first national release of the Connecticut Shade wrapped blend by Viaje. The concept between Viaje Black and White is based on the Black and White Cookie. An argument has been whether to eat the black (chocolate) side or white (vanilla) side first. In the end, the two sides of the cookie are meant to complement each other. The Viaje Black and White it uses a similar concept – you can either smoke the Black (Maduro) first or Connecticut (White) first. In either case, the two cigars are meant to complement each other. The cigars come in one shape – a 6 3/4 x 52 figurado. Each blend is packaged in a separate canister.
Summertime has usually seen the release of the Viaje Private Keep – and 2020 was no exception. This year the third installment is the Viaje Private Keep Chartreuse. The Private Keep line is a vehicle for Viaje to introduce many of the blends Andre Farkas has worked on, but for one reason or another did not get released. Several of these blends ended up as private smokes for Farkas. Details of Private Keep Chartreuse have not been disclosed. The cigar itself is a 6 x 52 Toro that comes in a 37-count cabinet box where the cigars are packaged as a bundle inside. Each Private Keep has gotten a name from the ribbon that holds the bundle together. This year the ribbon is green and Chartreuse makes reference to a green-colored French liqueur.
After a nearly 10 year wait, one of Viaje's most famous releases has returned – the Viaje Skull & Bones Daisy Cutter. Skull & Bones has grown into a small-batch series with numerous permutations, but the Daisy Cutter was the first Skull & Bones release ever. The Daisy Cutter is a petite robusto measuring 4 x 54. The blend features all Nicaraguan tobaccos. The Daisy Cutter 2020 comes packaged in 25-count boxes featuring a holographic "skull and bones" band. It is worth noting that in 2017, there was a maduro version of the Daisy Cutter released with the Viaje Skull and Bones Daisy Cutter Edición Limitada – however, it was not the all-Nicaraguan leaf blend originally released.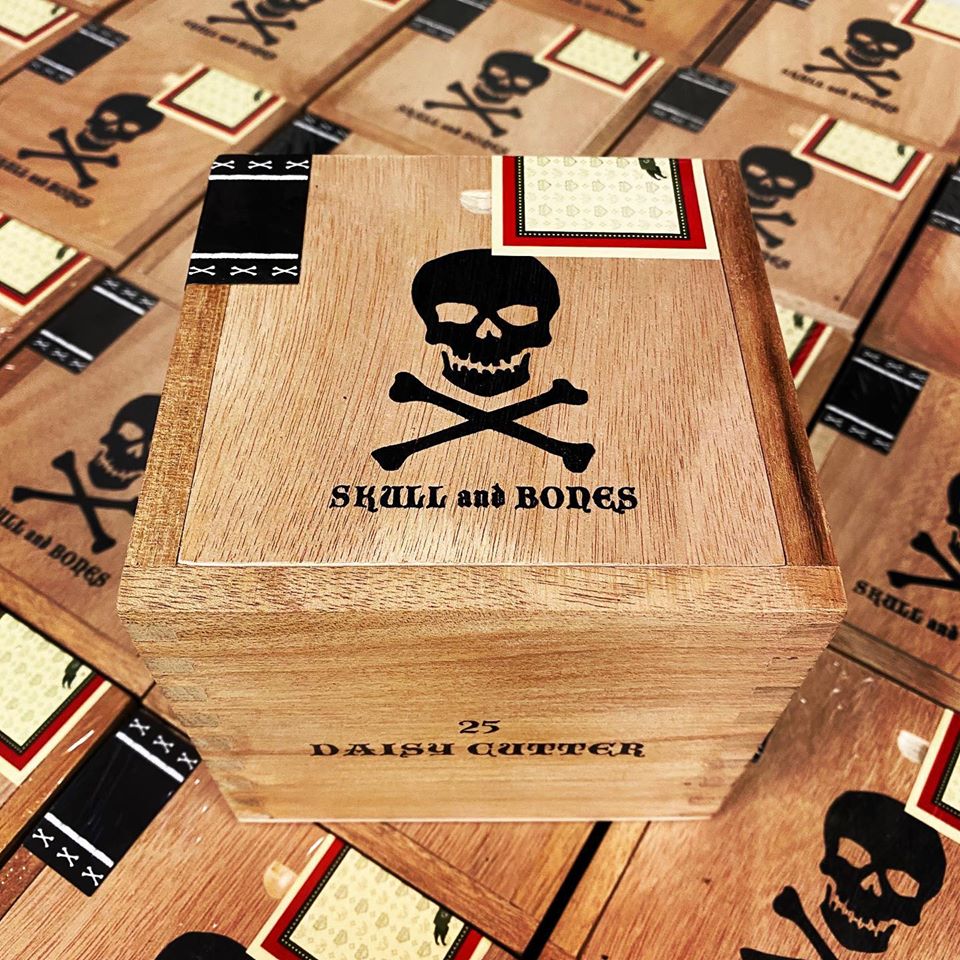 Another Skull and Bones that made a return this summer was the Viaje WMD (Weapons of Mass Destruction). This cigar is a 3 3/4 x 52 featuring the Skull & Bones red (stronger blend) that was first released in 2012.
For the first time since 2018, Viaje's seasonal summer release, the Viaje Summerfest returned. As in the past, the Viaje Summerfest 2020 edition is a Nicaraguan puro featuring the brand's signature brushed (unfinished) footer. The 2020 edition will be a 6 x 54 Toro size (same as the 2018 release). It was produced at Aganorsa Leaf's factory in Estelí, Nicaragua. Viaje Summerfest is presented in 20-count boxes.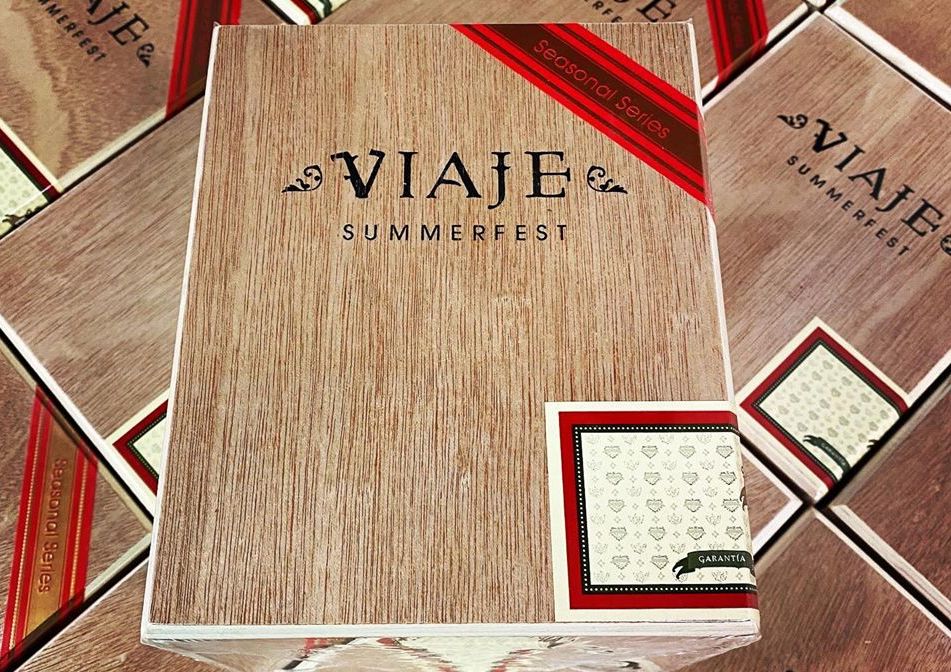 Finally, as the summer came to a close, Viaje released the 2020 edition of the Viaje Zombie Series. For 2020, the Viaje Zombie Series has been released in three blends: Green (Natural), Red (Maduro), and Black (Unknown). In general, the Viaje Zombie releases have had little details released about them, but the Viaje Zombie Black is the biggest unknown. It's a cigar that isn't completely new and was previously released into China.  In addition, the Zombie Series will be a part of Viaje's Collector's Series – getting a special one time release in the form of a 5 1/2 x 54 figurado. Viaje's "Collector's Edition" designation was first introduced in 2012. It provides a special cigar size for those who like to "collect" Viaje cigars. The Collector's Edition releases have been "one and done" – meaning the cigars are made once and there are no plans to make more.

As mentioned, the IPCPR Trade Show is always a time we have had to sit down with Andre Farkas. This year, Andre was a special guest on the Prime Time Show and caught us up on all things Viaje.
Product Reports
Photo Credits: Viaje Cigar Company, except where noted
Video Credit: Cigar Coop