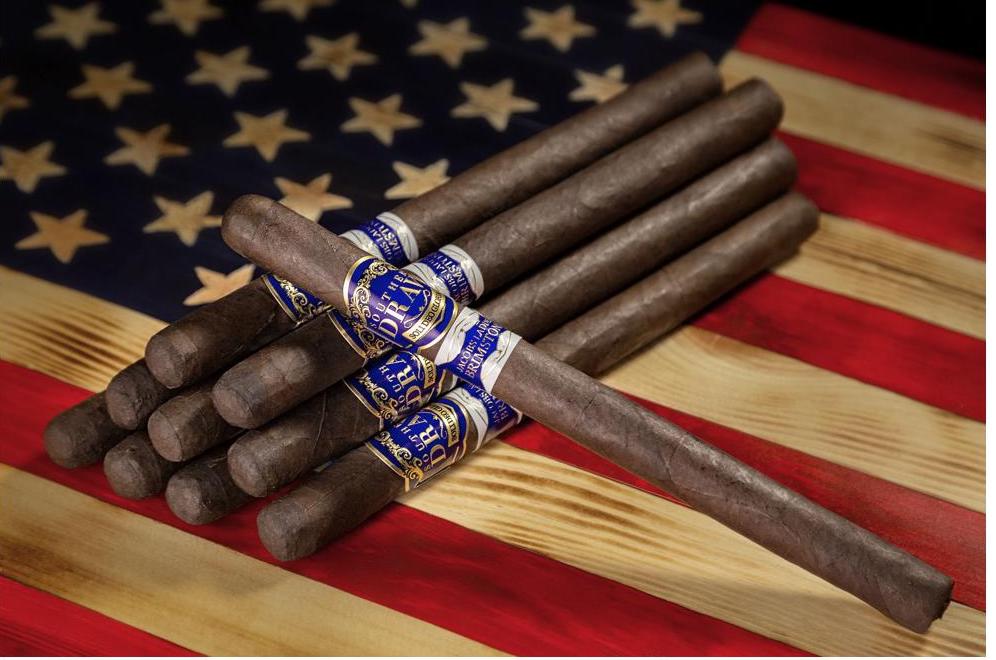 Southern Draw Cigars has announced two line extensions to its Jacobs Ladder Brimstone brand. This includes a 9 x 48 Gran Corona known as El Presidente and a 5 x 58 perfecto known as Oblivion.
Un Presidente will be an ongoing limited production release while Oblivion is being released as an exclusive to Cigar Federation. Oblivion has already been released to Cigar Federation while El Presidente is scheduled to ship on November 1st.
The Jacobs Ladder line was introduced in 2017 and was positioned as Southern Draw Cigars' boldest line. Southern Draw Cigars has attempted to push the envelope with Brimstone to release an even more powerful blend. Brimstone is a different blend than the original Jacobs Ladder. It was initially offered in a 6 x 56 perfecto. The brand was named for Ethan "Jacob" Holt, son of Southern Draw Cigar founders Sharon and Robert Holt.
"For those, myself among them, that enjoy the original Jacobs Ladder Brimstone blend but have a desire for a thinner ring gauge and the ability to prolong their smoking enjoyment (without the necessity of cutting and lighting another cigar), we are introducing a Gran Corona 9.0×48 size. This cigar is regal looking and offers a delicious flavor combination and a subtler full body that is unique to this blend, AKA Un Presidente in honor of some of the classic Cuban cigars that have utilized these special size 9.0×48 cigar molds," commented Ethan Holt of Southern Draw Cigars.
"Joining our great friends at Cigar Federation, the king of the limited releases, we introduce a Perfecto 5.0×58, where we have substituted the filler combination with stronger than the original ligero tobaccos, a truly full bodied blend for those demanding palates. A Cigar Federation exclusive version we have dubbed, OBLIVION, for those that smoke this cigar, the name will almost certainly be justified," added Holt.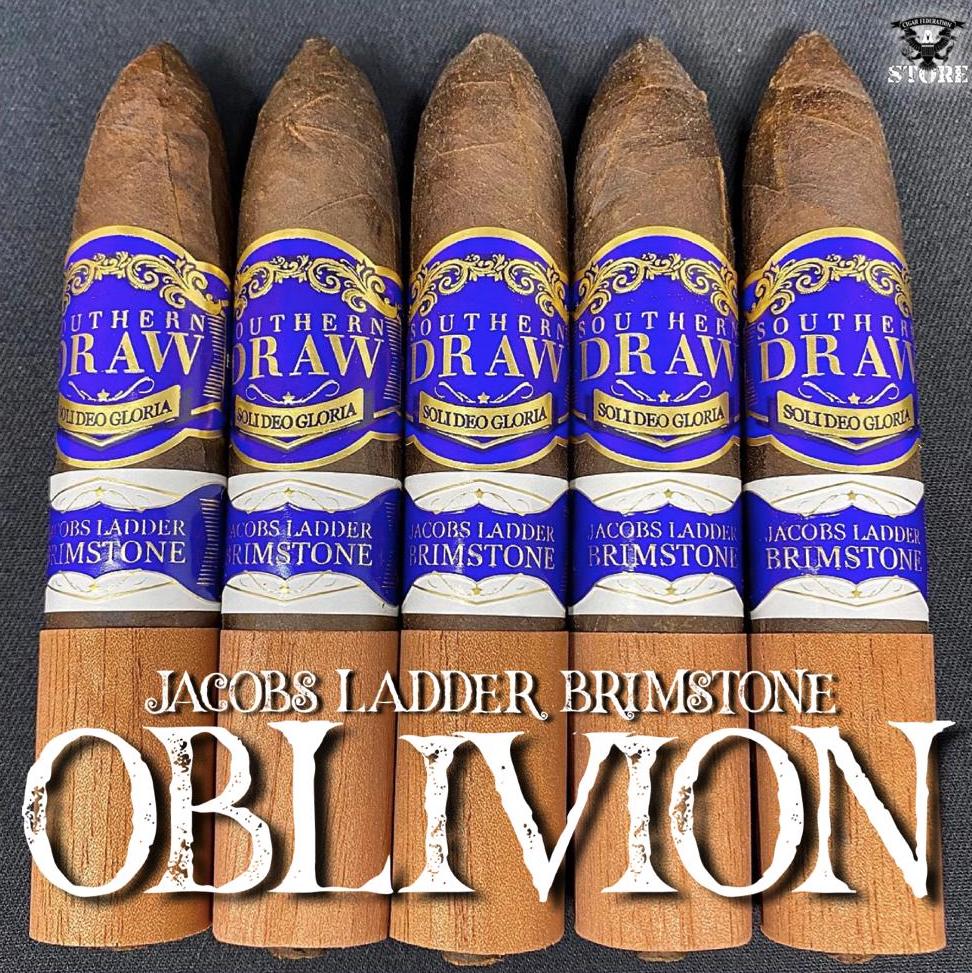 The Jacobs Ladder Brimstone Un Presidente will have four annual releases of 16,000 cigars. Each cigar will be packaged in a wooden petaca and then packaged in a five count wooden tray. Southern Draw Cigars has said he Brimstone Un Presidente has been aging for ten months. Pricing is set at $15.00 per cigar or $75.00 per wooden tray. Southern Draw has also said a limited number of ten-count refill bundles will be available.
Meanwhile, Jacobs Ladder Brimstone Oblivion will be sold in 5 packs with options for ten-count and twenty-count purchases. Pricing for the five packs is $49.95. A total of 4,000 cigars will be released to Cigar Federation initially.
At a glance, here is a look at Southern Draw Cigars' Jacobs Ladder Brimstone line:
Blend and Origin
Wrapper: USA
Binder: USA
Filler: Nicaraguan
Country of Origin: Nicaragua
Factory: Tabacalera AJ Fernandez Cigars de Nicaragua S.A.
Vitolas Offered
Oblivion: 5 x 58
Un Presidente: 9 x 48
Perfecto: 6 x 56
Photo Credits: Supplied by Southern Draw Cigars