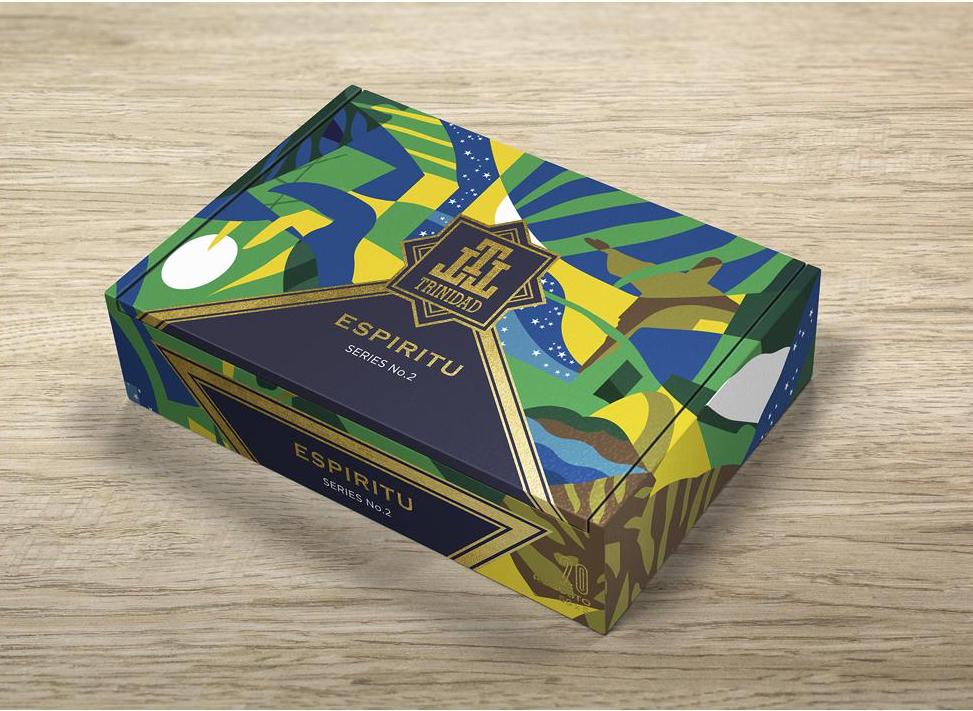 Altadis USA has announced the Trinidad Espiritu Series No. 2, a second installment of the Trinidad Espiritu series that was introduced last year. The theme of Trinidad Series No. 2 pays homage to Brazil. The line will make its debut in January 2020.
The blend is highlighted by a Brazilian Arapiraca leaf over binder from Nicaragua and fillers from Nicaragua and Brazil. The cigar is positioned as a collaboration between Tabacalera USA Head of Product Capability Rafael Nodal and AJ Fernandez.
The first installment of the series, Trinidad Espiritu Series No. 1 was a Nicaraguan puro produced by Fernandez.

"With Trinidad Espiritu Series No. 1, we took you on a journey to the 'golden years' of the Caribbean," explains Nodal, who is Head of Product Development at Tabacalera USA. "With Trinidad Espiritu Series No. 2 we are taking you to the heart and soul of the exotic, flavorful country of Brazil!"
Nodal added, "This fantastic cigar, featuring Brazilian Arapiraca leaf as the wrapper, will deliver an experience that AJ Fernandez and I are extremely proud of."
Trinidad Espiritu No.2 is available in five sizes – each in 20 count boxes: Robusto (50 x 5, SRP $9.90), Toro (54 x 6, SRP $10.15), Belicoso (52 x 6 1/8, SRP $10.40), Magnum (60 x 6, SRP $10.65), and Fundador (40 x 7 1/2, SRP $10.90).
Photo Credits: Altadis USA