The Cigar Coop Year End of Awards are being re-branded as the Prime Time Awards – voted on by each of the three members of the Prime Time Podcasts. Today, we wrap up the awards with our selection for 2017 Person of the Year.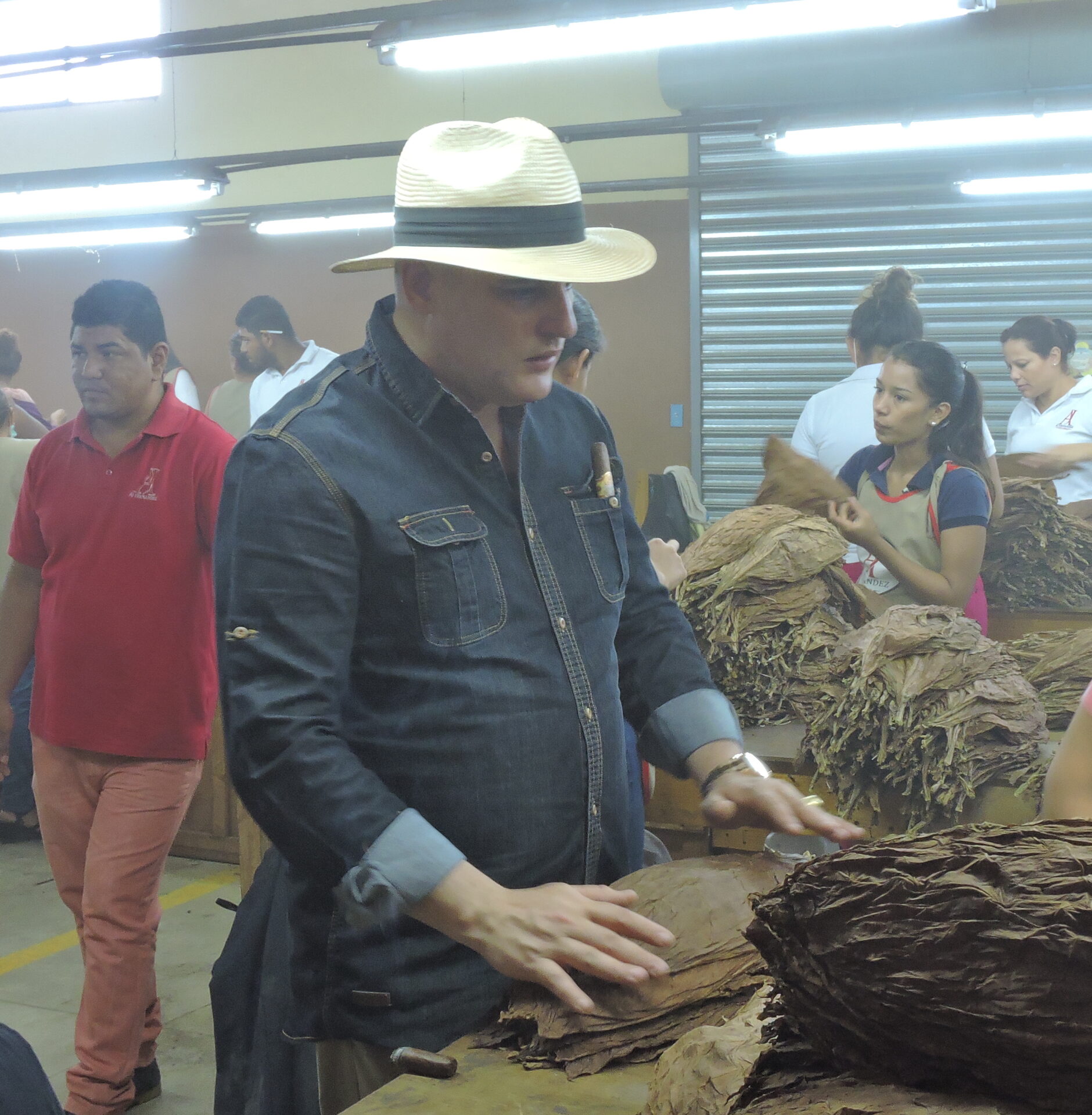 The Prime Time Award for Person of the Year is awarded to the person(s) in the cigar industry that has made a significant impact, for better or for worse.  Usually, this is over the course of the year, but it can be a lifetime achievement award. This year, AJ Fernandez wins the award. It's the second time Fernandez has captured this honor in three years.
Over the past year, Fernandez has continued to build the brands in his own company, AJ Fernandez Cigars. In addition, he has been working to produce cigars for many top brands such as Espinosa Cigars, Southern Draw Cigars (2017 Small Company of the Year), Foundation Cigar Company,  La Palina Cigars, and many, many others.
Starting in 2016, Fernandez blended and took on the production of several of the cigar industry's most iconic brands. Throughout 2017, brands such as Montecristo, Romeo y Julieta, H. Upmann, and Gispert (all from Tabacalera USA) would see releases that are cigars blended by Fernandez and produced at his factory. For General Cigar, he would produce two releases under the iconic Hoyo de Monterrey brand.  Toward the end of the year came the news that General Cigar was turning over production and distribution of its iconic Ramón Allones brand to AJ Fernandez and his company– meaning Fernandez's company will not only make the cigar, but sell it using its sales force.
Fernandez also opened a second production facility with the new San Lotano factory. Several lines from Espinosa Cigars including 601 and Murcielago are now coming from that factory.
Fernandez received votes on all three ballots of the Prime Time team. He is the first person to receive the Person of the Year Award multiple times.
Previous Winners
2014 Hans-Kristian Hoejsgaard and Jim Young
2015 AJ Fernandez
2016 Carlos Fuente Sr.
2017 AJ Fernandez
Honorable Mentions: Dr. Scott Gottlieb, Regis Broersma, Nestor Plasencia Sr., Nestor Andrés Plasencia, Robert Caldwell, Frank Herrera, Robert Holt.
Photo Credits: Cigar Coop, except where noted