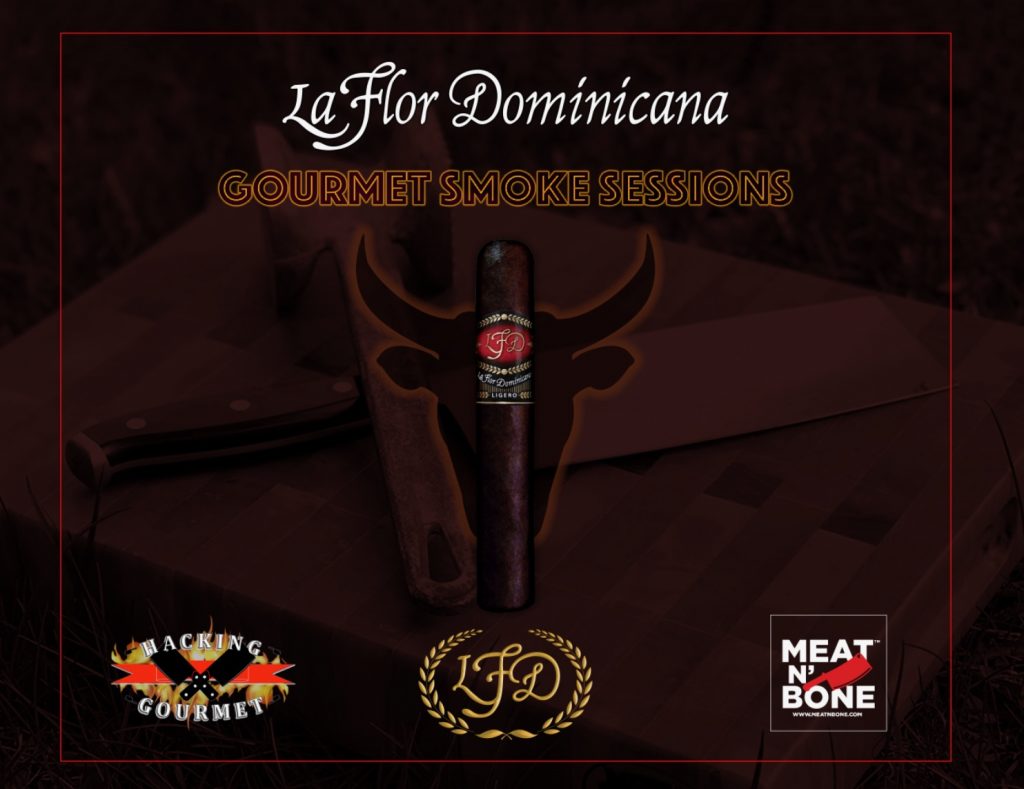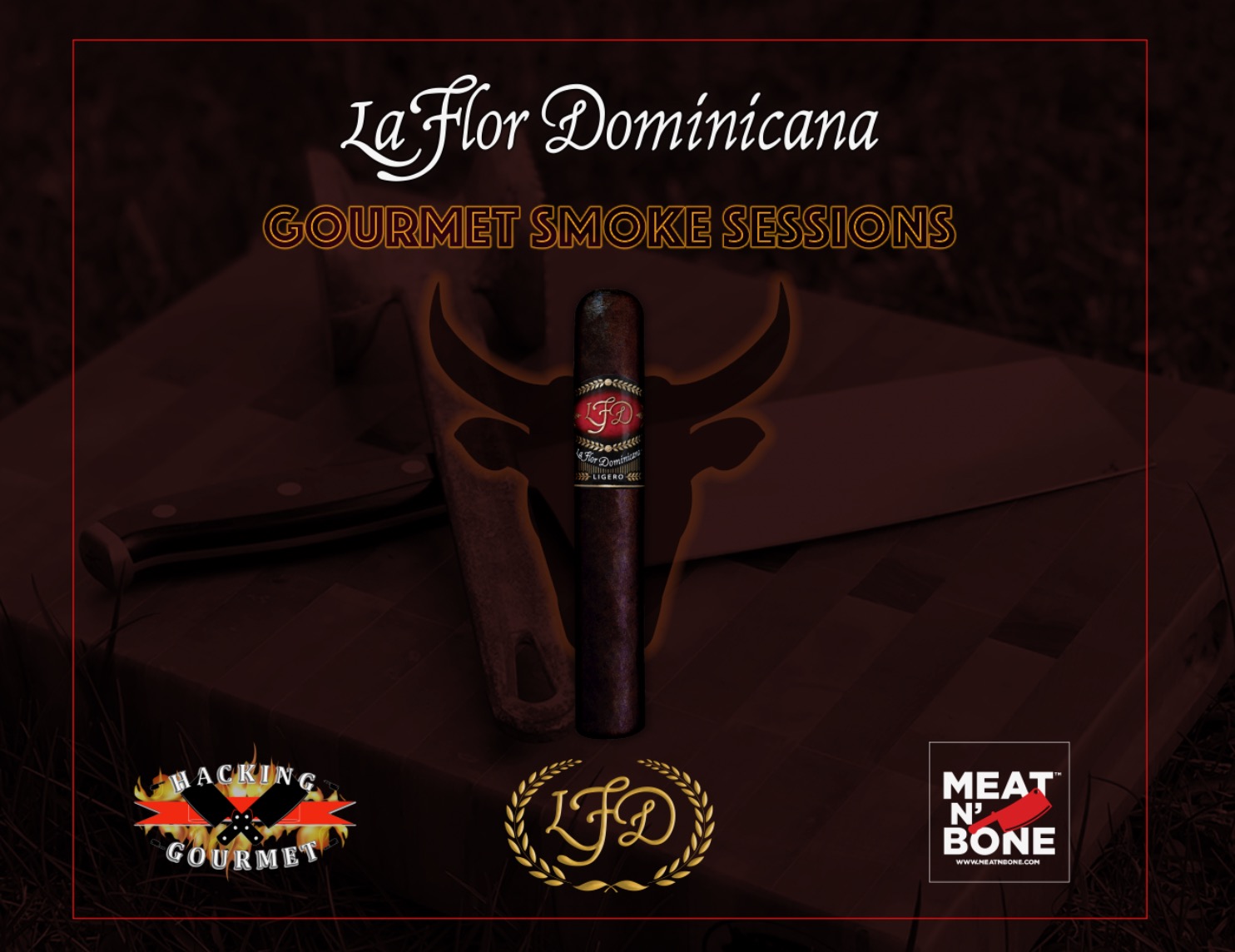 La Flor Dominicana and Hacking Gourmet have announced a event program known as Gourmet Smoke Sessions. It brings together the world of premium handmade cigars and gourmet food preparation. A series of 16 events are scheduled and as a part of the events, an exclusive La Flor Dominicana geared to the theme of the event will be made available.
Hacking Gourmet is a streaming podcast that was started by three cigar industry veterans: current La Flor Dominicana Vice President of Sales Jonathan Carney, Crowned Heads Regional Sales Manager Brian McGee, and former owner and founder of Nomad Cigar Company, Fred Rewey. The series was started during the COVID pandemic and is broadcast twice a month on the second and fourth Mondays of the month.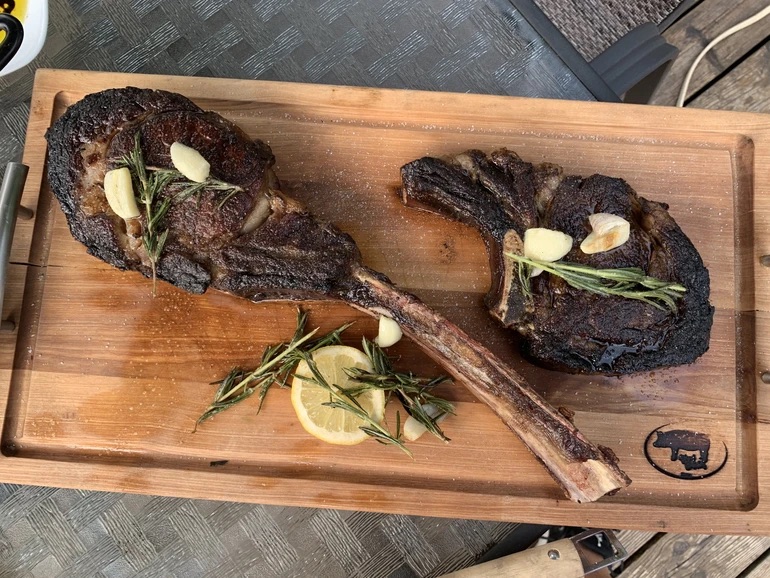 The following are the details around the Gourmet Smoke Sessions (GSS) program:
La Flor Dominicana and Hacking Gourmet are proud to officially announce and launch the "Gourmet Smoke Sessions" (LFD GSS). With the changing times, premium cigar experiences must be innovative and provide the opportunity for consumers to strongly connect with our retail partners, our brands and other consumers. The "LFD GSS" is an immersive experience-based entertainment program that will allow our guests to participate in a premium cigar and gourmet food journey through both live, in person and virtual broadcast events.
La Flor Dominicana and Hacking Gourmet will be presenting, with select retailers nationwide, a total of 16 "LFD Gourmet Smoke Sessions" spanning the next 16 months. At each "LFD GSS," an exclusive cigar will be featured during the session. The cigars being designed and blended to reflect and represent each session's themed food preparation will each be unique. Litto Gomez and Antonio Gomez will be featured guests during the sessions and provide insight into the art of cigar making and beauty of the premium cigar culture.
World renowned Miami meat purveyor, Meat N' Bone, will develop chef curated meals which will be prepared with instruction during each session by Hacking Gourmet. The featured meals will ship nationwide through Meat N' Bone and arrive to participating guests in temperature stable packages with all necessary ingredients included to participate along with the session or for guests to prepare on their own after the session has concluded.
The inaugural session will be October 29, 2020 at 7:00 pm eastern time with Two Guys Smoke Shop of Salem, New Hampshire and broadcast through The Cigar Authority. After each session has concluded, the following month's session will be revealed along with the session menu and participation details. After the inaugural session, all broadcasts will be produced and streamed through Hacking Gourmet. La Flor Dominicana is a vertically integrated premium cigar company, proudly controlling the process from the seed to the final grading, inspecting and packing process. La Flor Dominicana tobaccos are grown at their farm in La Canela, Dominican Republic with the factory located in Tomboril. La Flor Dominicana was founded by Cigar Hall of Famer Litto Gomez and his wife Ines Lorenzo-Gomez.
Hacking Gourmet, founded in Maine during the pandemic, is a twice monthly culinary broadcast featuring gourmet dishes of all origins specializing in the perfect preparation of red meats. Hacking Gourmet goes live the second and fourth Monday of each month and welcomes frequent culinary guests, seasonally themed episodes, premium cigars and a passion for entertaining through the love of preparing gourmet food. Hacking Gourmet was created by cigar industry veterans Jonathan Carney, Brian McGee and Fred Rewey.
Photo/Image Credits: La Flor Dominicana/Hacking Gourmet