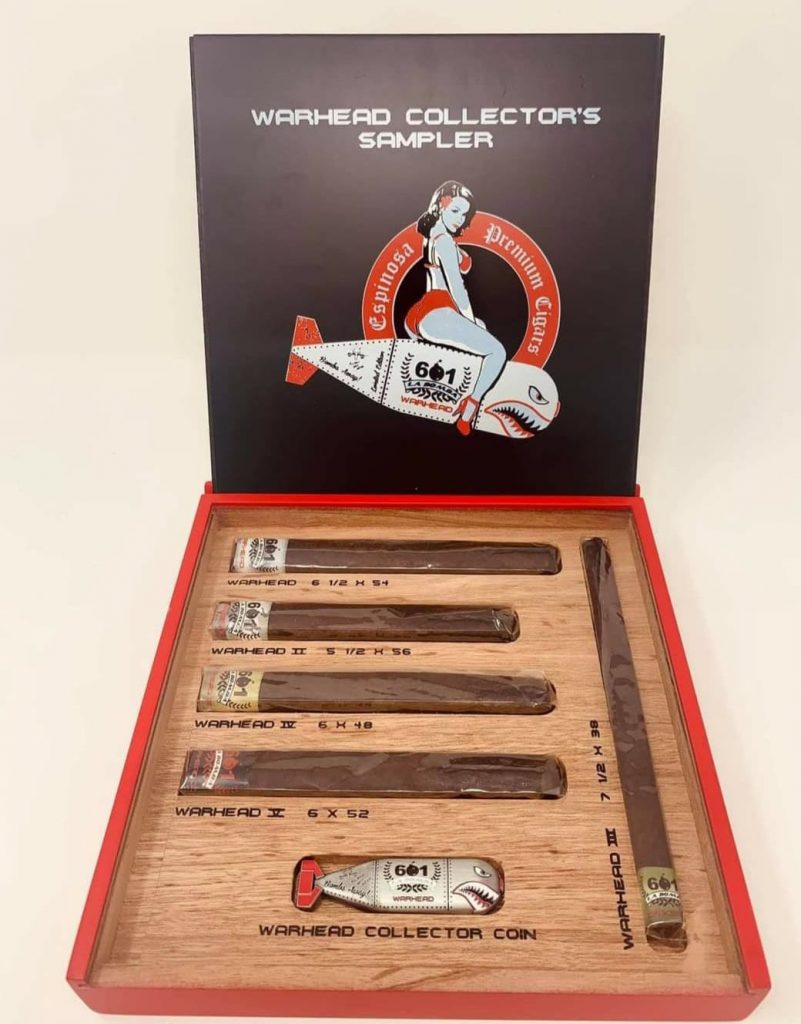 Espinosa Cigars has announced a sampler containing the first five releases of its 601 La Bomba Warhead releases (2013 through 2019). The sampler will include a commemorative challenge coin shaped like the Warhead band in different colors. In addition, ten of the boxes will feature a special gold Warhead challenge coin.
According to Espinosa Cigars, production of the Warhead Collector's Sampler has been more than a year in the works. The sampler contains one of each of the following cigars.
"We made this sampler in response to our fans request for more exclusive and limited releases.  We understand their desire for specialty items and their great demand in the marketplace. The Warhead is the perfect cigar for this endeavor, not only was it our very first LE but one of our most successful brands," commented Erik Espinosa in a press release.
A total of 500 samplers have been produced. The price for each sampler is $79.99. The samplers began shipping on December 20th.
Photo Credit: Espinosa Cigars