The Prime Time Awards are voted on by each of the three members of the Prime Time Podcasts. The awards look at the impact on the cigar industry. Today, we unveil our choice for 2020 Large Company of the Year. This award factors in things such as innovation, continued quality, and impact to the industry.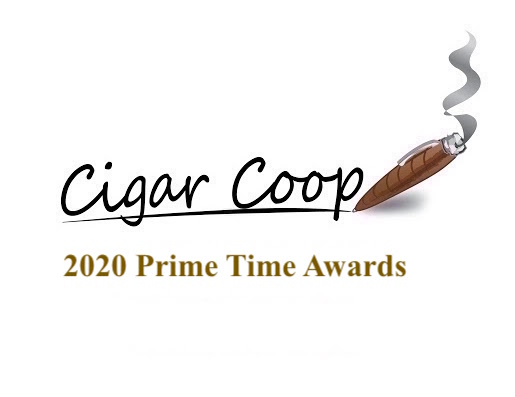 Drew Estate is the winner of the 2020 Prime Time Award for Large Company of the Year.
For every company, the COVID-19 pandemic created a set of challenges. As the calendar year started out, Drew Estate made a major change in their strategy by putting their primary focus into the Tobacco Plus Expo (TPE) Trade Show. As the impacts of the pandemic began to shut down many channels in the cigar business, Drew Estate had to adjust what most likely was already a different strategy than in recent years. It was the way Drew Estate adjusted that is noteworthy.
With no summer trade show and no in-person events, Drew Estate changed gears. One thing Drew Estate went boots to the ground on was with its digital and virtual strategy. With this strategy as an underlying core-competency within the company, Drew Estate hit the ground running. There were virtual events with both retailers and consumers, that had the energy and excitement that one has come to expect from Drew Estate. Included in these were the quarterly Freestyle Live and weekly Sticks and Sips shows, both of which have become fan favorites.
Let's not forget product innovations. Possibly one of the biggest releases of 2020 was Deadwood Leather Rose, a new "sister" to the highly successful Deadwood Tobacco Series. There were also line extensions to Undercrown, ACID, Tabak Especial, and Herrera Esteli. Later in the year, the company released the Liga Privada Unico Serie Brauhaus showing its continued commitment to the international market.
Led by the executive team of CEO Glenn Wolfson and President Jonathan Drew, Drew Estate fired on all cylinders and put a smile on many cigar enthusiasts' faces.
Drew Estate appeared on all three ballots of the panel getting two first-place votes and 13 of 15 points. For more details on our selection process, click here.
The full vote results appear here.
The complete list of awards winners. is below.
2017 Plasencia Cigars
2018 Joya de Nicaragua
2019 Altadis U.S.A.
2020 Drew Estate
Photo Credit: Cigar Coop