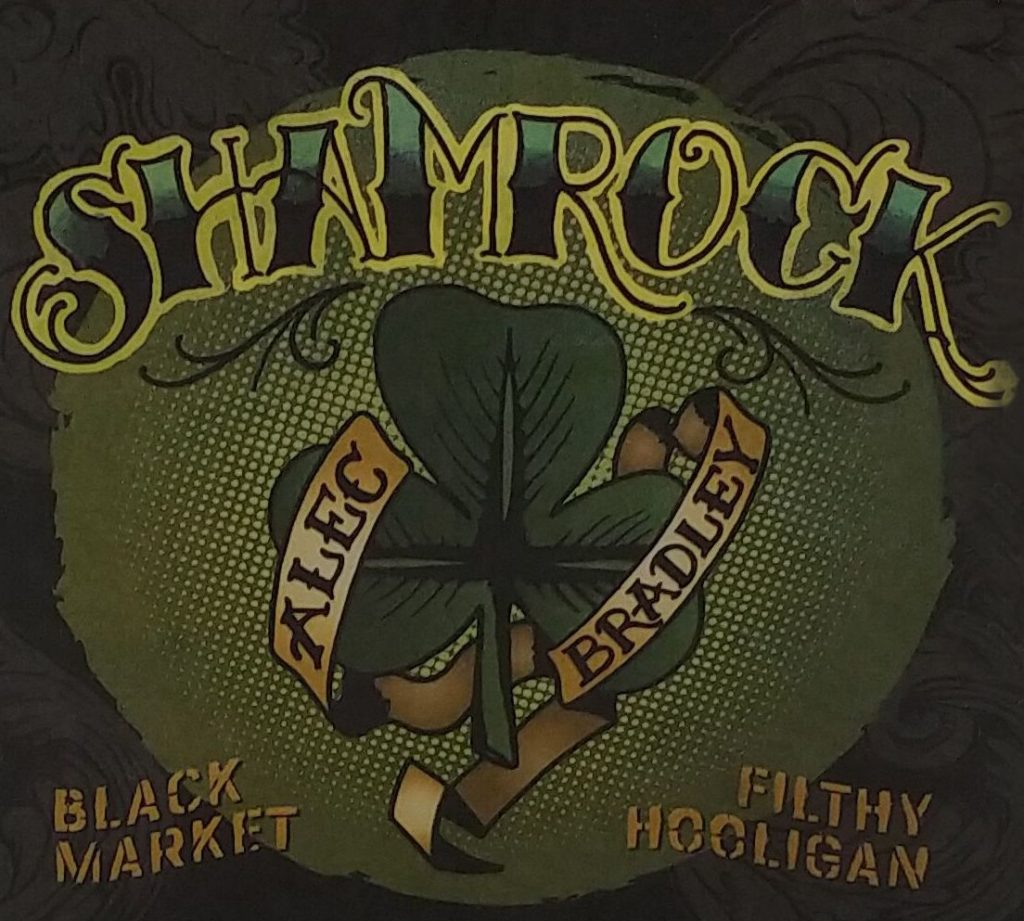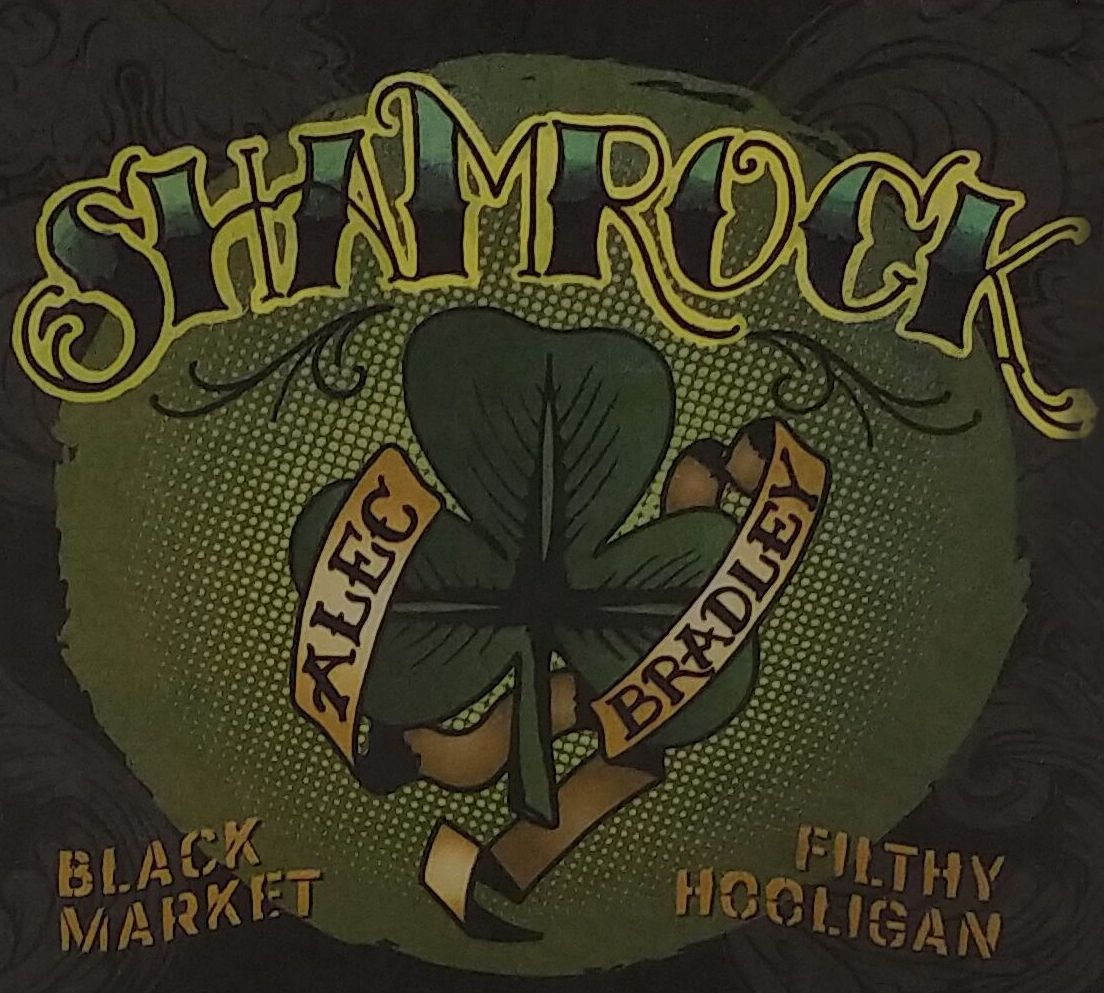 Alec Bradley Cigar Company has announced the Black Market Filthy Hooligan and Black Market Filthy Hooligan Shamrock, two annual seasonal releases are now heading to retailers.
The Alec Bradley Black Market Filthy Hooligan made its debut in 2013 as a Candela wrapped offering. In 2016, the Filthy Hooligan was switched to a barber-pole featuring a Candela and Nicaraguan wrapped offering. It has remained a barber-pole release since. The 2021 edition marks the ninth annual installment of the Filthy Hooligan.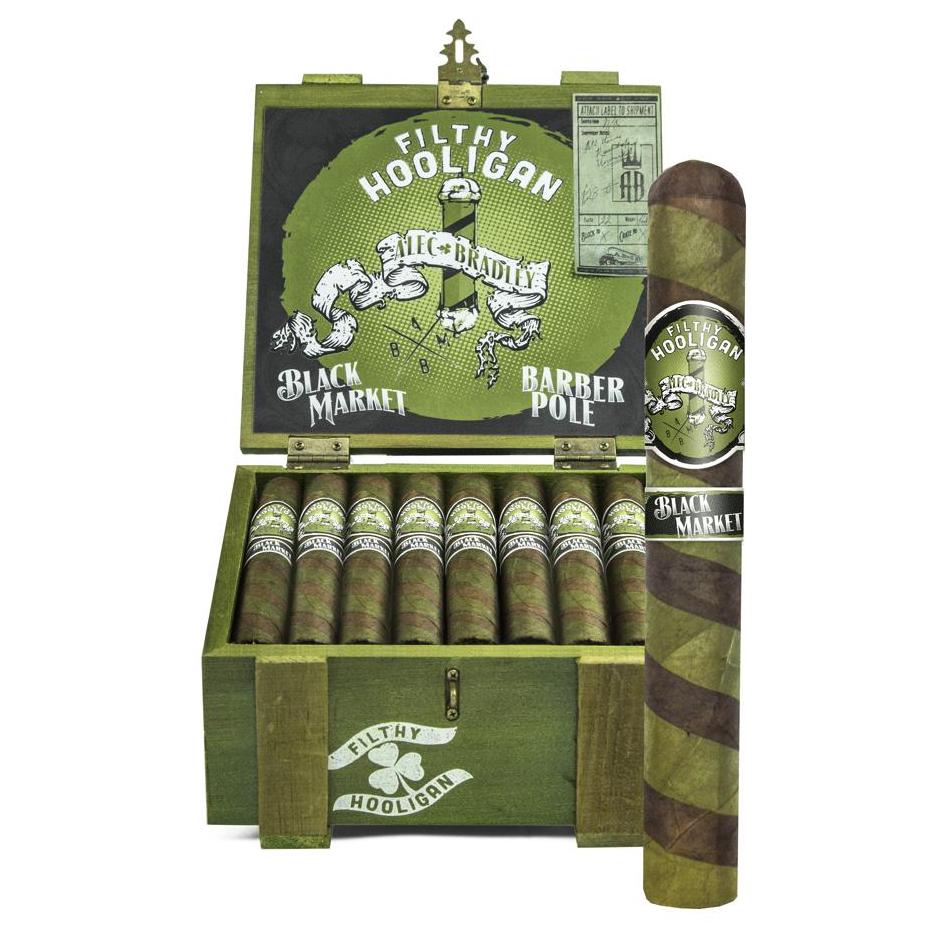 Alec Bradley Black Market Filthy Hooligan Shamrock is triple-wrapped with the same Candela wrapper as the Filthy Hooligan, accentuated by Nicaraguan Habano Maduro and Habano Natural wrapper leaves. The Shamrock was first introduced in 2019 and the 2021 edition marks the third annual installment.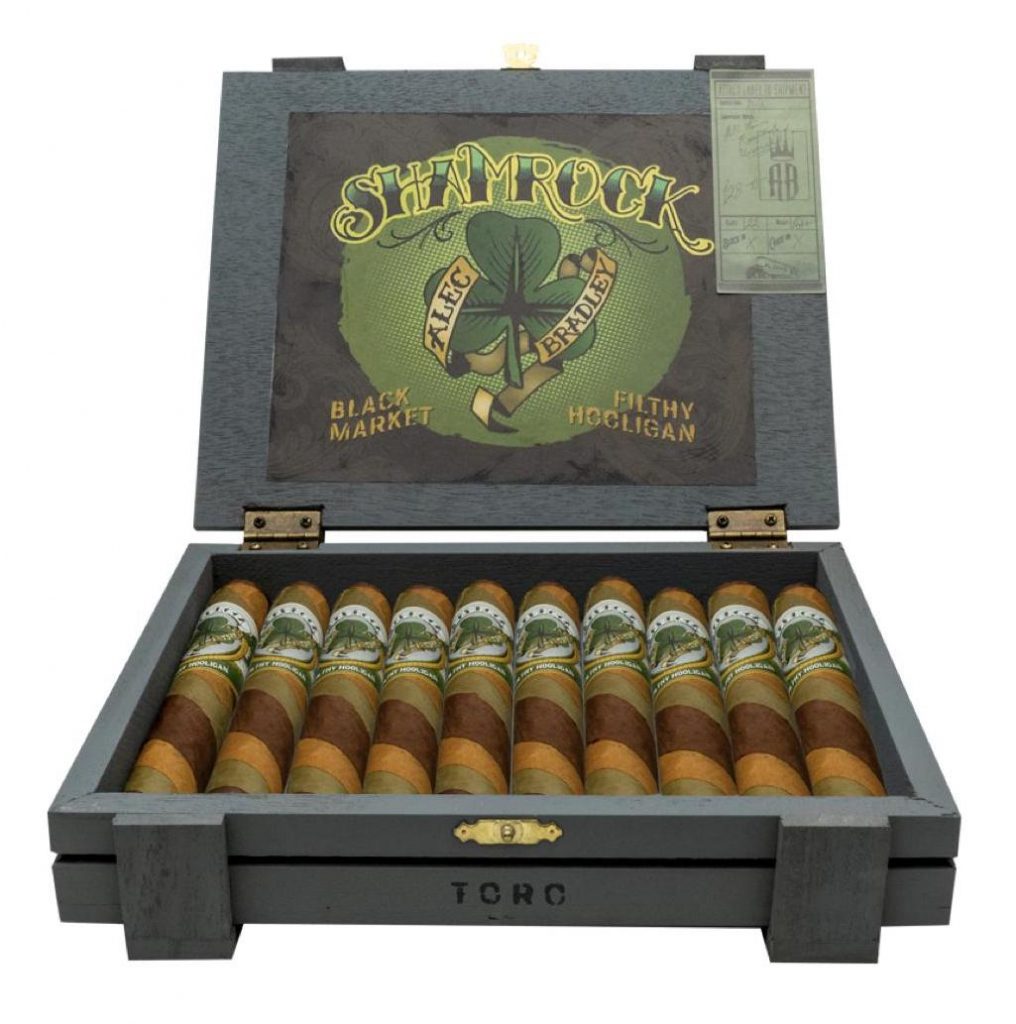 There were 2,000 boxes of the Filthy Hooligan made available and 1,500 boxes of the Shamrock. According to Alec Bradley, the allocation was offered up to retailers back in September, 2020 and almost immediately sold out.
"The Filthy Hooligan series is a perennial hit – highly anticipated by cigar enthusiasts every spring," said Alec Bradley Director of Sales & Marketing, Jonathan Lipson. "We are fortunate to have secured a superior lot of unique and flavorful Candela wrapper that has allowed us to continue these projects and give our fans what they want."
Produced at Tabacos de Oriente, both the Filthy Hooligan and Shamrock are 6 x 50 Toros. The blends for both are offshoots of the original Alec Bradley Black Market blend. The Filthy Hooligan is presented in 22-count boxes while the Shamrock is presented in ten count boxes. Pricing for the Filthy Hooligan and Shamrock are $10.50 MSRP and $12.50 MSRP respectively – with international pricing varying.
Below is a history of the Alec Bradley Black Market Filthy Hooligan Series: