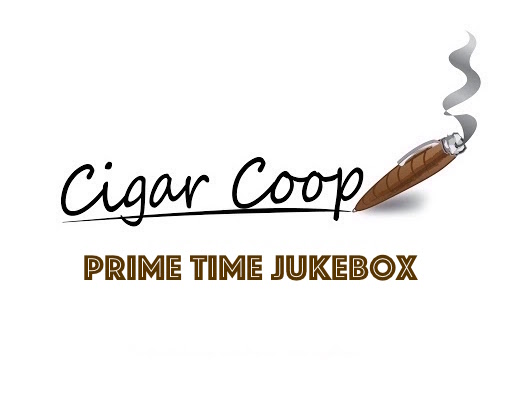 With Valentine's Day coming up, we got you covered on Prime Time Jukebox Episode 30. On this episode we will discuss our favorite Valentine's Day tunes.  Whether you want a heartfelt romantic ballad, music to get you in the mood, or just want nothing to do with Valentine's Day, we will have a song for you.
On this show, Dave smokes the La Aroma de Cuba Mi Amor and Coop smokes the Crux Epicure Maduro Corona Gorda.
As always you can follow along with our Spotify Playlists:
This episode was day ten of a ten-day nine podcast tour I was a part of.
References
Prime Time Jukebox – the podcast that pairs music with cigars. You can catch us on Google Play Music, iTunes, Podbean, and YouTube.