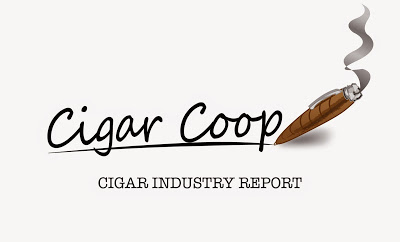 The Cigar Industry Report is a one-stop place to catch up on the activity here at Cigar Coop. It is a combination of the news reports, cigar reviews, and assessment updates we do throughout the week. In addition, each week we will look back at Cigar Coop history. Look for this report every Saturday morning at 8am Eastern Time.
Cigar Industry Report: Edition 423 (3/6/21)
The Headlines
Prime Time Jukebox 2021 Dedications Show Requests Being Taken
Prime Time Jukebox is bringing the Dedications Show concept over from Cigar Jukebox. We are asking our audience to submit requests for loved ones who have passed away.
To submit a dedication, please submit an email with 1) The song; 2) Who the song is dedicated to; 3) Any thoughts on the person being remembered and/or why you are picking the song. Emails can be sent to cigarjukebox@gmail.com.
The dedications should be sent to us by March 26. We will air the show later in the month.
As always, a tradition to the Dedications Show is to light up a Las Calaveras Cigar by Crowned Heads.
Drew Estate to Skip TPE 21
Drew Estate has made the decision to skip the Tobacco Plus Expo (TPE) 2021 show. This is due to safety concerns for its staff in regards to the COVID-19 pandemic. We have the details here.
The News
Product Coverage
Other News
Legislative News
U.S. Senate: S.438 is a proposed piece of legislation that calls for an exemption from FDA Regulation for premium handmade cigars. This week no new co-sponsors were added. The total number of sponsors remains at nine.
Cigar Reviews
Assessments
Agile Cigar Reviews
Features and Blog
Feature Story
The Blog
Prime Time Podcasts
Prime Time Show
Prime Time Special Edition
Prime Time Jukebox
Upcoming Schedule
3/9: Prime Time Special Edition 95: Liana Fuente, Arturo Fuente Cigars
3/11: Prime Time Episode 178: Terence Reilly Aganorsa Leaf
3/15: Prime Time Jukebox Episode 33: Women in Music II: Women's History Month Edition
On This Date…
On this date March 6th…
Mar 6, 2012: We previewed the Viaje Super Shot 12 Gauge, Skull and Bones – MOAB and FOAB, and Skull and Bones WMD
Mar 6, 2012: We assessed the La Palina El Diario KB (Kill Bill)
Mar 6, 2013: We previewed the Room 101 Namakubi Ecuador
Mar 6, 2013: We published the press release announcing Sindicato Cigars
Mar 6, 2013: We published an  Assessment Update for the Room 101 San Andres
Mar 6, 2014: We assessed the Casino Gold H.R.S. by Royal Gold Cigars
Mar 6, 2014: We previewed the Partagas 1845 Extra Oscuro
Mar 6, 2014: We reported on the Ortega Minis 30-count box offering
Mar 6, 2015: We assessed The Corona Project Vol. 1 by Rodrigo Cigars
Mar 6, 2016: We assessed the Pura Soul Maduro 50 x 5
Mar 6, 2017: We published the feature story, "Observations from a Visit to General Cigar Dominicana"
Mar 6, 2017: We reported on Espinosa Cigars and Pure Aroma Cigars ending their distribution Aareement
Mar 6, 2018: We assessed the Alec Bradley Prensado Lost Art Gran Toro
Mar 6, 2019: We published Prime Time Special Edition 49: LH Cigars & XXI Festival Del Habano w/ Nick Syris
Mar 6, 2019: We published the Feature Story "Observations from The Great Smoke 2019"
Mar 6, 2019: We reported on the AVO Improvisation LE19
Mar 6, 2020: We reported Viaje bringing the Circa '45 brand to U.S.
Mar 6, 2020: We reported on the Dunbarton Tobacco & Trust: Muestra de Saka Unstolen Valor
Mar 6, 2020: We reported on Dunbarton Tobacco & Trust's plans to add two new sizes for Sobremesa Brûlée
Mar 6, 2020: We did an Agile Cigar Review on the Punch Diablo El Diablo
Mar 6, 2020: We reported on the Hoyo de Monterrey Primaveras