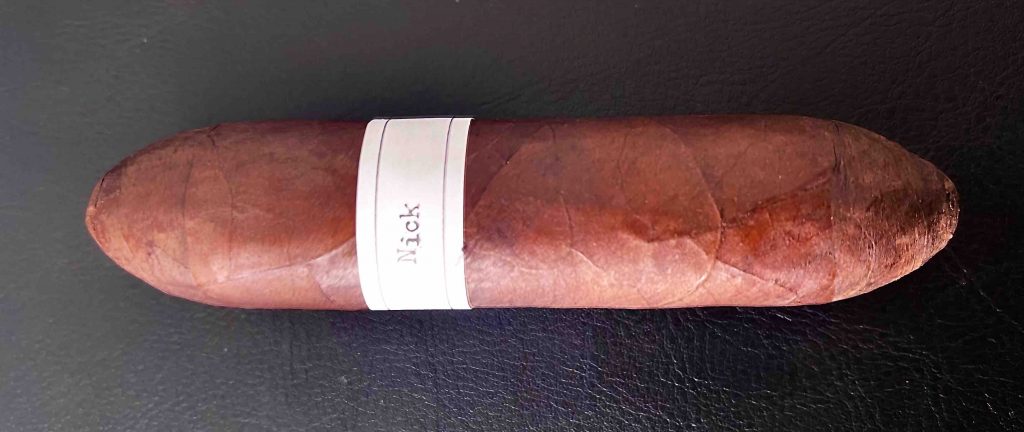 LH Cigars has announced a fourth vitola in its Nick line in the form of a 4 1/2 x 64 botella figurado known as the "Junior".
The Nick line is named for LH Cigars founder and owner Nick Syris. It was a line that was created in response to customer feedback for specific vitola sizes from customers. The Nick line is highlighted by an Ecuadorian Vuelta Abajo wrapper. It's a personal favorite wrapper of Syris who also uses the wrapper on the popular Nick & Jim P.B.E. line.
One of the sizes in the Nick line is a 6 x 64 figurado known as the Panzon. The Nick Panzon was the first figurado introduced by LH Cigars. Many were referring to the Panzon size as "Nick," and as a result the new botella size is being called "Junior."
In addition to the Ecuadorian Vuelta Abajo wrapper, the cigars in the Nick line feature a Nicaraguan binder and a combination of Brazilian Mata Fina, Nicaragua, and Peruvian in the fillers. The Junior is packaged in 20-count boxes and each cigar is priced at $11.95.
In addition to the Junior and Panzon lines, the Nick line is offered in a Lonsdale (6 x 46) and Toro (6 x 52).
The cigar is now available for shipping to retailers.
Photo Credit: LH Cigars