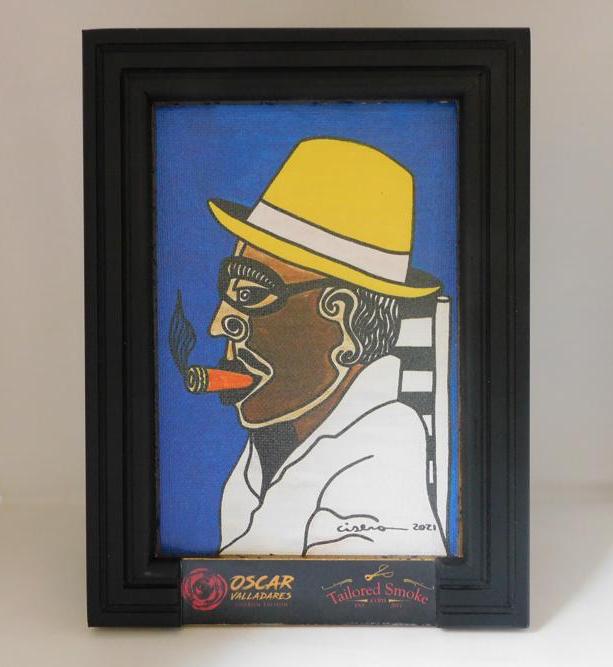 A special edition of Oscar Valladares Ciserón Edition is coming to Tailored Smoke in Charlotte, North Carolina – and it pays homage to Tailored Smoke owner Preston Gray. The release was unveiled at Tailored Smoke's 5-year anniversary in Charlotte on May 1, 2021.
The regular Oscar Valladares Ciserón Edition features a set of collectible art by Honduran artist Elmer Ciserón Bautista.Ciserón has won numerous awards from the government of Honduras as well as the Julio Visquerra Regional Painting Prize in 1994. His works have been presented in 30 art exhibitions in countries such as Taiwan, the United States, Mexico, Nicaragua, El Salvador, Guatemala and others. Each box comes with one of five paintings by Ciserón.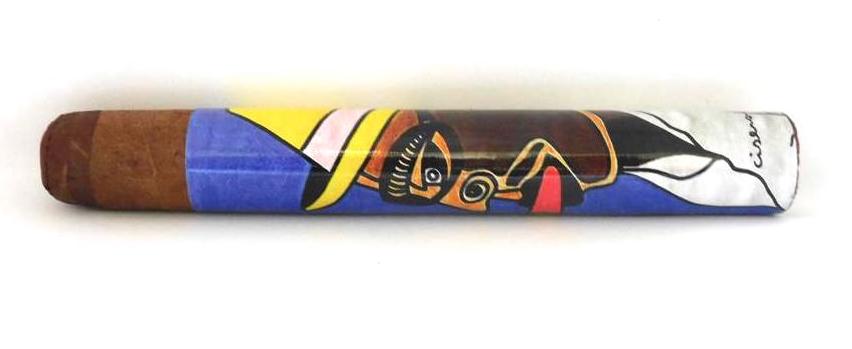 With the special Tailored Smoke Ciserón edition, the boxes and bands are adorned with an image of owner Preston Gray.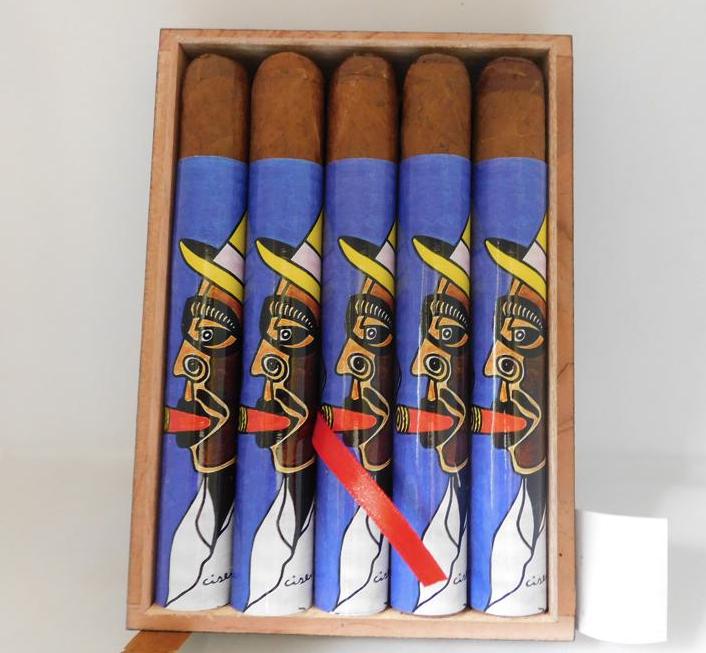 As for the cigar, the Tailored Smoke version of the Ciserón Edition is the same as the regular production offering. It consists of an Ecuadorian Sun Grown wrapper over Nicaraguan binder and filler. The Tailored Smoke Ciserón Edition comes in the same 6 x 52 Toro size as the regular production version. The Ciserón Edition is noteworthy to the first Oscar Valladares release to not use Nicaraguan tobacco. While the regular Ciserón Edition is packaged in 20-count boxes, the Tailored Smoke Ciserón Edition is packaged in ten-count boxes.
Photo Credits: Cigar Coop