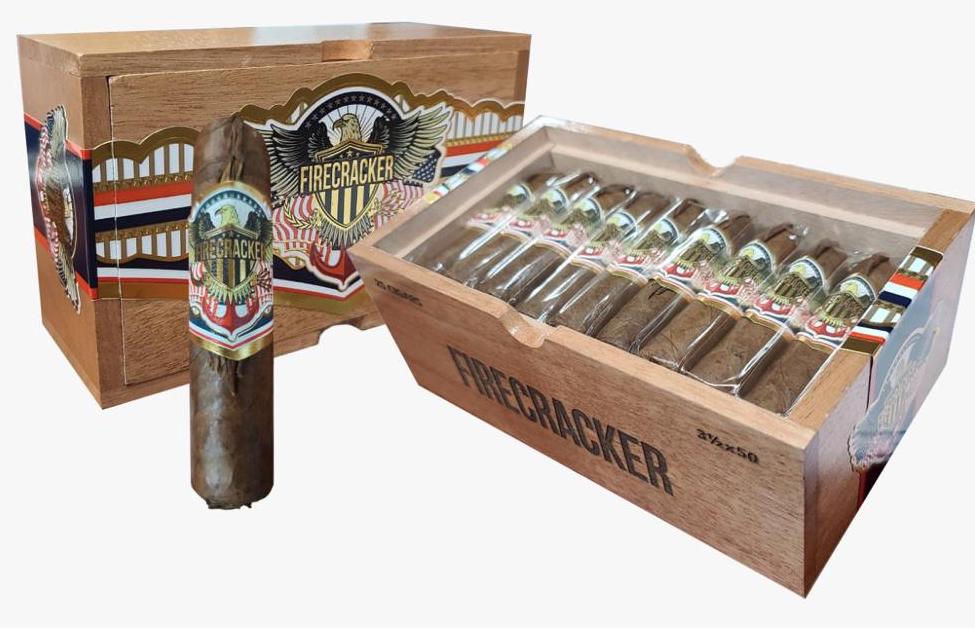 United Cigars regular production Firecracker is getting a new look for its packaging and banding – and it will be showcased at Tobacco Plus Expo (TPE) 2021 in Las Vegas.
The United Firecracker was first introduced in 2006 as a shop exclusive and since has joined the United portfolio. The cigar has kept its original form since then. It's a 3 1/2 x 50 vitola with a fuse-like wick at the cap reminiscent of 4th of July fireworks.

In addition to new bands, the cigars will now be packaged in 25-count natural wood lacquer finished boxes. Both will also feature a new United Firecracker logo. The box will feature a United Firecracker label that secures the removable top. Once the lid is removed, it rests on the backside of the box for retail display. United Cigars worked with Alsack Labels on the packaging, a local printing company in Santiago De Los Caballeros, Dominican Republic.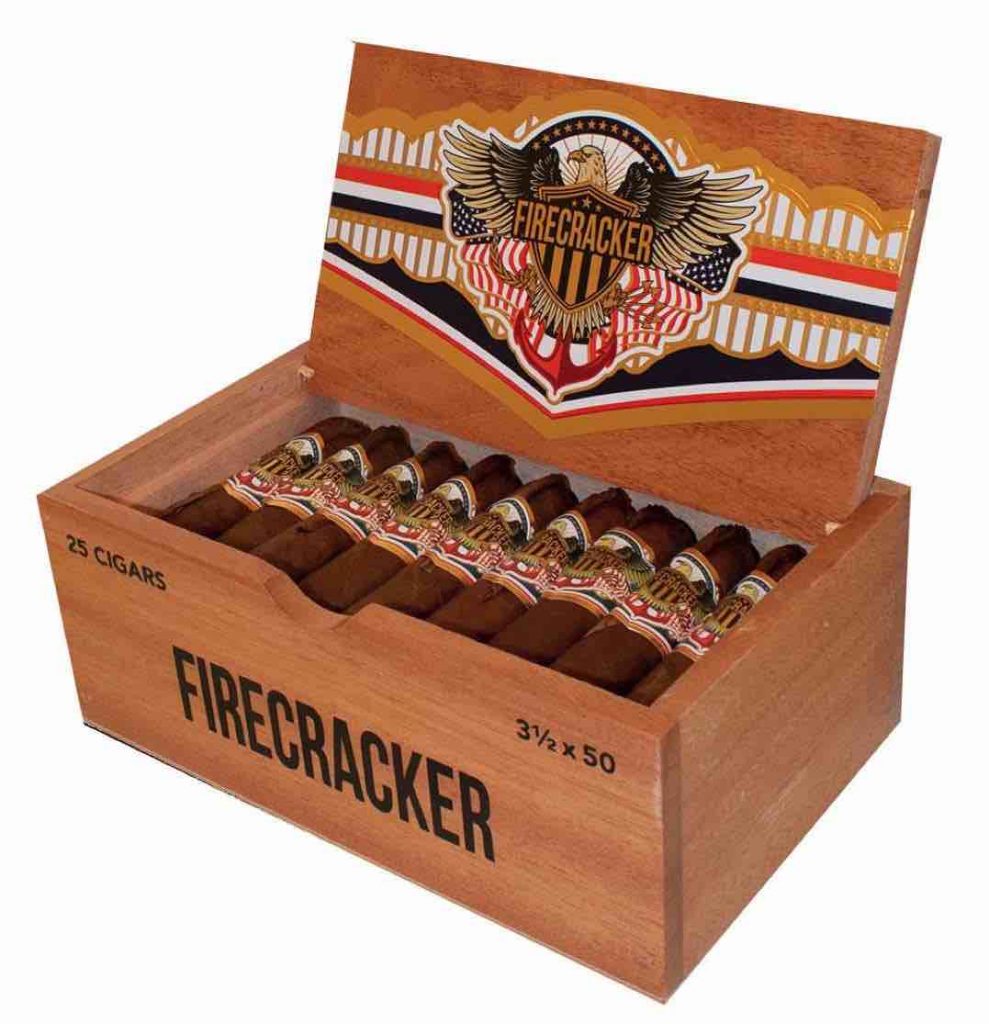 United mentions the United Firecracker has received an upgraded blend including an Ecuadorian Habano wrapper, a Dominican Piloto Mejorado binder, and fillers consisting of Dominican Seco & ligero as well as Nicaraguan ligero. Production is handled out of the Magia Cubana factory in Santiago, Dominican Republic.
In a press release, Director of Operations for United Cigars, Oliver Nivaud said, "These updates not only elevate the presence on the shelf but the upgraded blend with aged Dominican and Nicaraguan ligero will be a crowd favorite."
The United Firecracker is an ongoing regular production release. United Cigar retailers who carry the United Firecracker will also have access to the more limited edition Firecracker collaborations. This year's collaboration will be done with The Wise Man Maduro Firecracker with Foundation Cigar Company. That release is expected by June.
TPE 2021 is scheduled to open in Las Vegas on May 12th.
Photo Credits: United Cigar