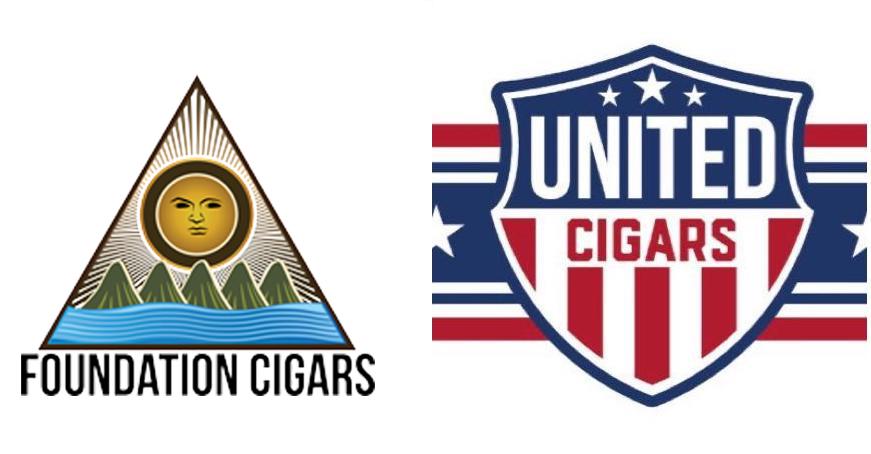 Foundation Cigar Company will team up with United Cigars for the 11th blend of the Firecracker Series. This summer will see the release of The Wise Man Maduro Firecracker, a 3 1/2 x 50 long-fused version of the original Wise Man Maduro blend.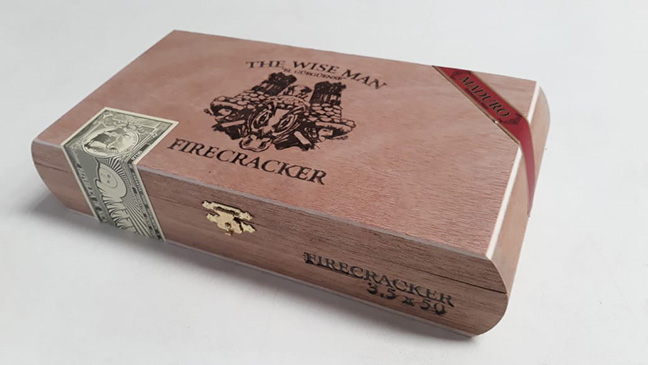 Created by Nicholas Melillo and produced at Tabacos Valle de Jalapa S.A (TABSA), the Wise Man Maduro features a San Andres Mexican wrapper over a Corojo '99 binder from the Jalapa region of Nicaragua and all-Nicaraguan fillers. The Firecracker will come in 20-count boxes, priced at $150.00 per box or $7.50 per cigar. Distribution will be through United Cigars.
One difference is the Firecracker will be a parejo (rounded) cigar. The other regular production sizes of The Wise Man Maduro are box-pressed.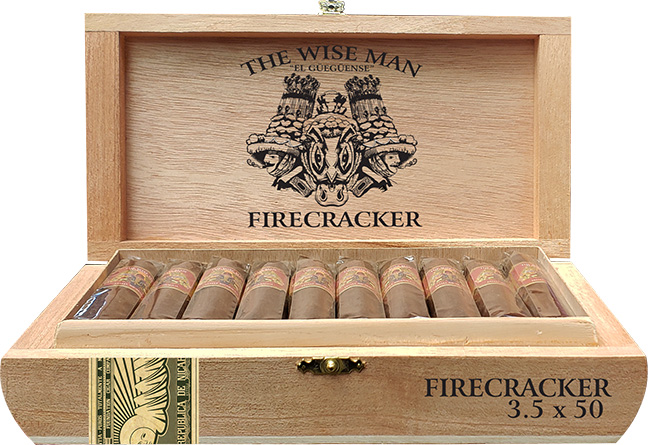 The Firecracker Series originated as a store-exclusive to Two Guys Smoke Shop, but recent releases have been distributed nationally by United Cigars.
"This was a fun project to be a part of," commented Melillo in a press release. "Fitting the depth of Wiseman Maduro into a 3 1/2" vitola was a challenge but what a flavor bomb it is."
United Cigars Director of Operations, Oliver Nivaud added, "There are many wicks and fuses to light during Independence Day but only one will give you that bang."
The following is a complete list to date of the Firecracker Series:
Firecracker Releases
Foundation Cigar becomes the eleventh manufacturer to release a Firecracker.
The Firecracker (made by Jose Dominguez, regular production)
The Wise Man Maduro Firecracker by Foundation Cigar Company
Photo Credits: United Cigar