For the 11th year, the Cigar Coop brand will be providing coverage of the Premium Cigar Association (PCA) Trade Show and Convention. This is also the 11th consecutive trade show we are covering and are proud to be a part of a very small group of media to say that. Our four-part series for the 2021 PCA Trade Show has you covered whether you are going to the show or following from home.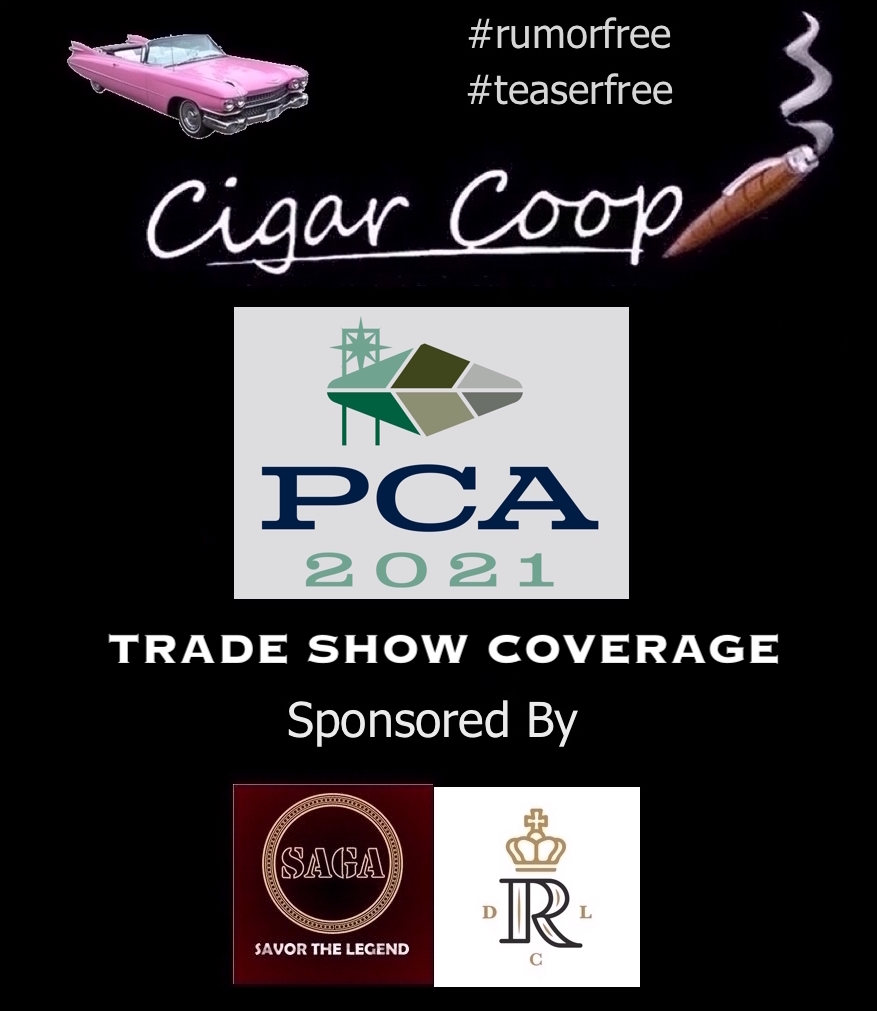 PCA 2021 Pre-Game – The Things to Watch
As long as we have done a Pre-Game Series for the Trade Show, we have tried to analyze potential trends. Originally this was more product and industry-centric, but over the years this has evolved to also include things to watch around the Trade Show itself.
The following are this author's thoughts on what to expect this year at the Trade Show (in no particular order). I also offer some insights on why these trends are happening and their impacts.
Sumatra Wrappers
I'm not the only person to have noticed that at many trade shows, one cigar wrapper is in widespread use. We've heard of "Year of San Andres" and "Year of the Connecticut" in the past. Early indications are 2021 might be the "Year of Sumatra."
Companies such as ACE Prime, Espinosa, and Room101 have made product announcements where this is evident and I won't be surprised if more follow.
This trend is usually due to two reasons: 1) It's the cool thing to do; 2) Availability and pricing of tobacco.  In the case of the 2021 Trade Show, I'm inclined to believe it's a combination of both reasons.
Year of the Line Extension
In a recent private group chat of industry and media personnel, the subject came up of themes of the Trade Show. When I mentioned Sumatra, another theme was presented to me – that this is the year of the line extension.
A line extension is a new offering under an existing line. A line extension is typically a new vitola offering or a new front mark. Some will also consider a companion blend to an existing blend as a line extension (such as a Maduro offering to an existing Natural brand). If you look at the Big Board, it lists both types as line extensions, but from the list, you will see the majority of line extensions are size offerings. Also, many of the PCA Show Exclusives are categorized as line extensions.
The reason for this is that earlier in the year there was uncertainty by many that there would be a PCA Trade Show. The supply chain problems around getting bands and boxes compounded things. The bottom line is this made it much more difficult to invest in full-blown launches of brands.
On Cigar Coop, we treat all line extensions as new cigars. This differs from many who do not consider a new size to be a new release. As a result, adding a size to an existing line doesn't have the same level of excitement for many people.
PCA Exclusive Series
Much attention is being paid to the Premium Cigar Association Show Exclusive Series. This is a series of cigars that manufacturers are making available only for sale to retailers to order at the 2021 Trade Show. I covered this in Part 1 of our Pre-Game Series when I posed the question "Will the PCA Exclusive Product Series be a Gamechanger?" My answer was a clear "No."
As I stated then, the reason for my answer was that while the PCA was doing a good job promoting the exclusives being announced at the Trade Show, the manufacturers have not done a good job. The PCA is providing a great platform to highlight and showcase these cigars, including offering a showcase area on the Trade Show floor. In some cases, I do see some manufacturers promoting this, and in other cases, I do not.
While the PCA organization did a good job establishing the platform and promoting the cigars, the program as a whole seemed disorganized. I put a lot of this on the manufacturers as well.  It was never clear who was doing these PCA Exclusives. Nine companies were said to commit from day one, but two of them didn't come through – and many more were added. There still is some uncertainty on whether all of the companies on the list below will actually deliver a PCA Exclusive. The announcements were made in a haphazard way – and many of them were made late. In addition, I'm not sure what Tatuaje and My Father waiting until the Trade Show to unveil their cigars will accomplish. Aren't these Trade Show Exclusives supposed to lure people to come to the Trade Show?
The other problem is many of the 2021 PCA Trade Show Exclusive products simply are not compelling enough to create the buzz needed. There is nothing wrong with a line extension or bringing back an old release, but I think something more is needed for the impact a show exclusive is intended to achieve.
In the future, I do think this program could achieve the impact everyone is hoping for – namely, quick sales at the trade show, and quick sales at the retail level.  However, more work is needed to achieve this goal. Criteria needs to be set on what should qualify as a PCA Trade Show exclusive. There should also be a go-to-market strategy that nails down what companies will be a part of the series and how the product announcements will be made. In fairness, this is Year One and hopefully this will be more of a "lessons learned" than anything.
The bottom line is the PCA Trade Show Exclusives should be a magnet to get people to the Trade Show. There should be a buzz and excitement on these cigars. Instead, most seem quite ordinary and I'm not confident there will be a lot of high energy for this collection as a whole.
| | | | |
| --- | --- | --- | --- |
| Company | Cigar | Type | Media |
| 7-20-4 Cigars | Hustler Five & Dime | Line Extension | Press Release |
| Ace Prime | The Sergeant | New Line | Press Release |
| Aganorsa Leaf | Aniversario Toro | Annual Release/ Line Extension | Press Release |
| Alec Bradley | Magic Toast Box Pressed Gran Toro | Line Extension | Print Media Exclusive, then Press Release |
| Asylum Cigars | Asylum PCA Exclusive | New Line | No Press Release, but announced on social media platforms |
| Casdagli Cigars | Villa Casdagli | New Line | No Press Release (listed in PCA magazine) |
| CLE Cigar Company | Eiroa PCA Exclusive | New Line | No Press Release |
| Crowned Heads | Le Pâtissier | New Line | Press Release |
| Crux Cigars | Limitada – The Show | Annual Release/ Line Extension | No Press Release, but announced on social media platforms |
| Espinosa Cigars | 601 Black | Annual | Print Media Exclusive, then Press Release |
| Illusione ~cg:4~ | ~cg:4~ Candela | Line Extension | No Press Release |
| La Palina | Goldie Prominente | Annual Release/ Line Extension | Print Media Exclusive |
| My Father | TBD | TBD | No Press Release |
| Padrón | TBD | TBD | No Press Release |
| Platinum Nova | Leo 11 | New Line | No Press Release, but announced on social media platforms. |
| Rocky Patel ALR | ALR Second Edition | Existing Line | No Press Release |
| Tatuaje | TBD | TBD | No Press Release |
Note: The Rocky Patel Sixty was initially announced as a PCA Exclusive, but is no longer is listed as one.
The Smaller Footprint
In part one, we've talked about the smaller footprint that will no doubt be the talk of the show. This includes many more companies staying home in the past and the downsizing of many booths by companies that in the past have had massive booths. Some of this is due to costs, and COVID-19 has played a role in this cost-cutting.
One thing that hasn't been talked about is staffing at booths. Smaller booths may mean smaller staffs at many of these booths. This could result in increased wait times to place orders or have media appointments.
The smaller footprint of the show floor will minimize what appears to be empty space on the floor. If you take X number of people and reduce the floor space, that same floor space will look more crowded with X number of people.
Ultimately, foot traffic will be the gauge at the Trade Show. The 2019 Trade Show saw what this author perceived to be a big drop in foot traffic on days three and four. On Prime Time Episode 191, Executive Director Scott Pearce said expected attendance from retail stores and people associated with those stores is up. Manufacturers on Prime Time Episode 194 expressed concern this will not be a well-attended show. For what it's worth, several retailers informed Cigar Coop, they plan on leaving the show after Day Two.
Sutliff Tobacco
This year the name Sutliff Tobacco is probably going to be one talked about on the trade show floor from a premium cigar standpoint.
Sutliff Tobacco was founded in 1849 by H.W. Sutliff of San Francisco, California. From the mid-19th century until the early 1900s the company primarily operated as a retail establishment selling cigars and pipe tobaccos. Starting in 1933, the company began manufacturing its flagship brand "Mixture 79." Eventually, Sutliff grew in the pipe tobacco business and this led to an acquisition by Consolidated Cigar (Altadis). In 2013 the 125-year-old Mac Baren Tobacco Company of Denmark acquired the Pipe Tobacco Division of Altadis USA located in Richmond, Virginia. This group started operating again under the Sutliff name.
Over the past two years, Sutliff has started adding distribution for several smaller premium cigar companies. Sutliff is providing an infrastructure for these companies to leverage.
ADVentura Cigars
Casa Turrent
Emperor's Cut Cigars
MLB Cigar Ventures
Matilde Cigars
Patina Cigars
Regius Cigars
Tarazona Cigars
The one thing that has been perplexing in most of these distribution agreements is neither Sutliff or many of these companies have promoted this arrangement – and I don't think its helped here. I've been asked several times whether some of these companies would be at the Trade show. They were not listed on the show map or list of exhibiting companies by the PCA. That's not a good thing for these companies.
Still, I think this is going to be one of the more interesting booths at the Trade Show in 2021. There will be six companies under one umbrella. You have to go back to the House of Emilio days from 2014 to 2016 to see such an arrangement.
Improved Seminar Content
One thing that I have been impressed with is the education component being offered to all attendees of the Trade Show. While I don't necessarily think the content has been poor in the past, I've noticed that many times it was conducted by outsiders to the cigar industry. This year, pre-show seminars will be hosted by the likes of Michael Herklots, Rocky Patel, Jorge Padron, Tom Lazuka, Pete Johnson, and Terence Reilly.  On day three a next-generation seminar hosted by Lisette Perez-Carrillo, Alec Rubin, Bradley Rubin, Nicholas Perdomo III, and Liana Fuente will take place.
I think it's important to have industry leaders take a more active role during the education process. The 2021 offerings represent a major step in the right direction. This is a great way of helping gain attendance. While I won't have a chance to attend the seminars taking place during Trade Show hours, I still applaud PCA for doing this – it's a great way for attendees to be on the show floor and not have to always be in "buy" mode. Many argue that the Trade Show is a buying show, but I contend that retailers simply cannot afford to place orders for three-and-a-half days. This ultimately leads to a drop off with foot traffic, so including good content during the trade show is a positive.
Mazos and Craft Paper
Of the supply chain issues the cigar industry is facing, box production and bands are two that have been identified. In an effort to get product showcases, I expect some companies to turn to bundle packaging as an interim or even long-term solution.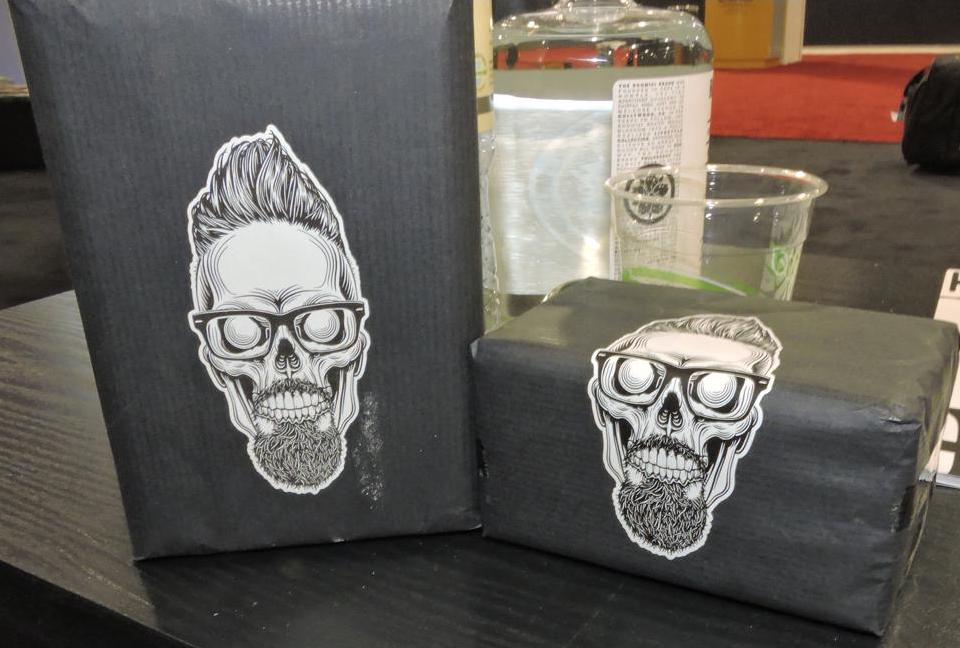 This is not necessarily a new problem and companies have gone to bundles in the past. Over the past five years, creating mazos with craft paper seem to be all the rage. It's a trend I don't like. The craft paper bundle option may be a good solution for online-only sales, but this is the Premium Cigar Association Trade Show – it's geared for brick and mortar retailers. Ask many retailers and they will tell you without an option of refillable trays, mazos simply are not an effective way to merchandise products in a store. I understand the challenges of getting boxes, but the premium hand-made cigar industry still very much positions itself as making luxury products. Many mazos do not have a luxury look, and I think cheapens the presentation.
As for band shortages, they are also a problem. I would expect many samples to be distributed with no bands or simple paper bands.
Show Now, Deliver Later
While mazos may be a way to avoid the box problems manufacturers are facing going into the Trade Show, others will probably take an approach of "show now and deliver later." This will involve showcasing the packaging and taking some orders, but in terms of when the product will ship to the retailers, will be non-committal.
Expect to see many samples unbanded at the Trade Show. These items aren't new concepts for the Trade Show, but it probably will get more attention given the supply chain issues.
The Vibe Will Probably Be Positive
The last few years I have talked about "the vibe" going into the Trade Show as being key to how the Trade Show will be viewed. Two years ago, the controversy of CigarCon did not create a positive vibe, and that spilled over into the Trade Show as it fed into an aura of negativity. On the other hand, three years ago, attendees got to see an outstanding pre-release of the Hand–Rolled: A Film About Cigars documentary and despite a fire/flood on Day One, created a very positive trade show. Go back four years ago, and the move to the Las Vegas Convention Center was hampered by the Westgate Hotel being the host hotel. Many attendees who stayed at the Westgate were unhappy with the property, and to some extent that created a negative vibe on Day One.
I'm projecting (at press time), this show will most likely have a positive vibe when the Trade Show doors open. PCA has done a good job at promoting a "Family Reunion" theme, and while it's not the first trade show to bring the industry together in the post-COVID pandemic era (that honor went to TPE 2021), PCA is certainly the most important trade show to take place and it's still the largest one in the U.S. Plus, I believe there is a good chunk of those who are negative about the Trade Show and PCA as an organization who will stay home.
I can't scientifically correlate a vibe in terms of sales as sales data will never be disclosed. What I can say is I think there is an unscientific correlation of vibe to overall experience – namely a positive vibe will create a better overall experience. In the end, that certainly won't hurt sales.
The "Wandering" Exhibitors
Many of us have seen the "wandering" exhibitors over the years. These are companies that come into the Trade Show and conduct sales on the Trade Show floor without a booth. This is against the rules of the PCA Trade Show.
I wouldn't call it a widespread problem, but it's one that has been noticeable to those who paid significant money for booth space. This year, given the focus on containing costs, this author has already heard from multiple companies they are concerned this could be a bigger problem than it's been in the past.
We asked Executive Director Scott Pearce about the problem. He noted one company was removed from the last Trade Show. For 2021, there will be a system in place to report these issues. It will be interesting to see whether or not this is leveraged should there be violators of the policy.
Podcasts
Feature Stories
Tuesday 6/8/21: The Big Board (ongoing)
Sunday 6/27/21: PCA Pre-Game Series Part 1: A Look at the 2021 PCA Trade Show
Sunday 7/4/21: PCA Pre-Game Series Part 2: The Things to Watch at the 2021 PCA Trade Show
Thursday 7/8/21: PCA Pre-Game Series Part 3: Predictions for the 5 Hottest Cigars at the Trade Show
Friday 7/9/21: PCA Pre-Game Series Part 4: Selection for "The Company" of the 2021 PCA Trade Show
Photo Credits: Cigar Coop, except where noted