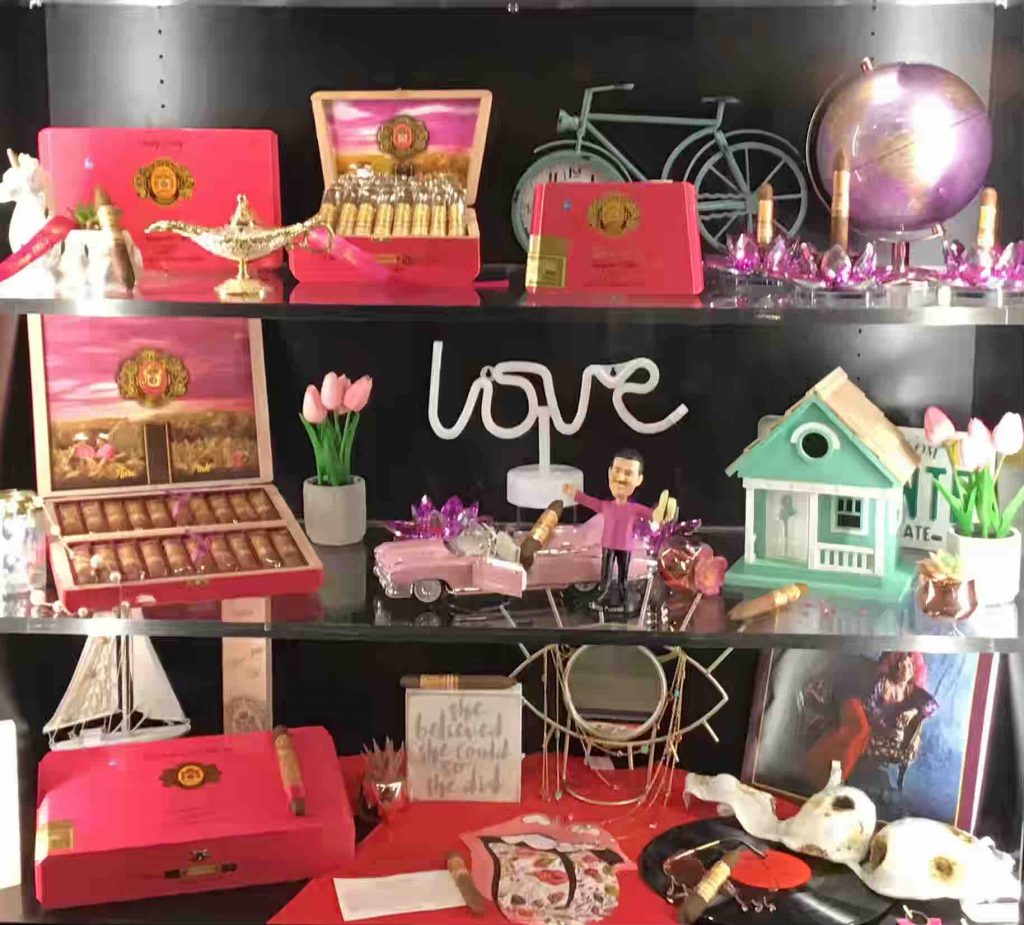 Back in April, Arturo Fuente Cigar Company announced it was adding two new sizes to its Rare Pink Collection. At the 2021 Premium Cigar Association (PCA) Trade Show, the new sizes were showcased.
The new sizes were two figurados – a 3 3/4 x 54 and a 7 1/4 x 53. At the time of the announcement, the name of Queen of Hearts was unveiled for the 3 3/4, but the name of the 7 1/4 x 53 was not. At the Trade Show, it was revealed that the 7 1/4 x 53 cigar would be called Sophisticated Hooker.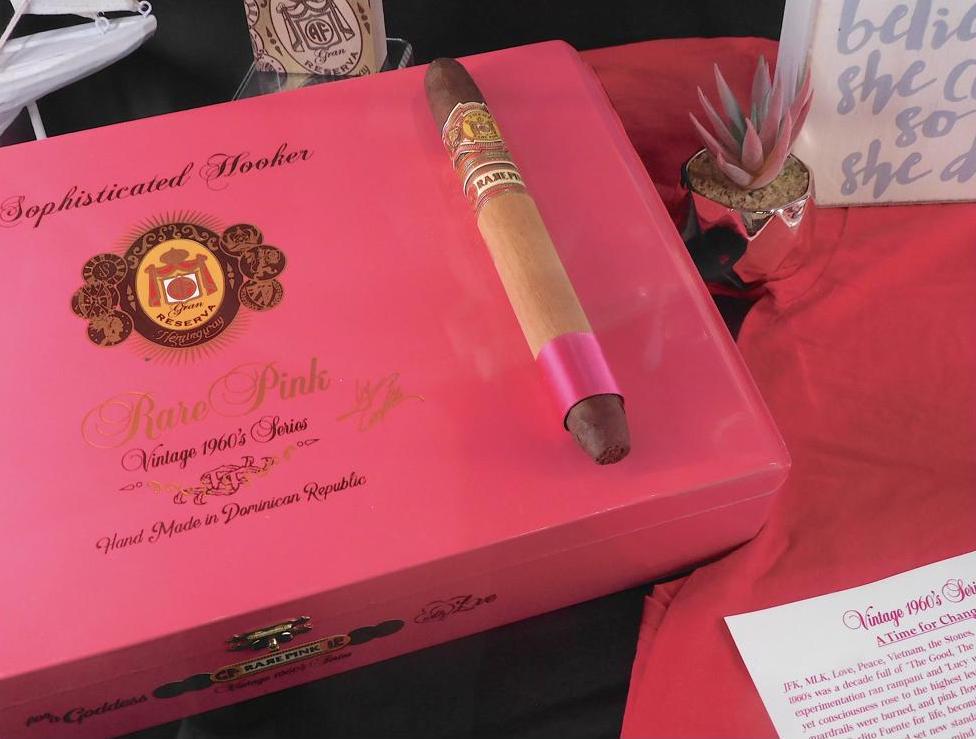 Liana Fuente told the Cigar Coop Team that the name Sophisticated Hooker is more innocent than it sounds. It turns out that Liana Fuente's father, Carlos "Carlito" Fuente had been in Key West at a Cigar Family Charitable Foundation fundraiser on a boat called the Sophisticated Hooker. The boat had been named that because of all of the fishing hooks on it. The event was so memorable to Carlito, he wanted to bring that name back and put it on the Rare Pinks cigar.
The next shipment of the Rare Pinks which are expected to include the new sizes are scheduled to ship in October.
The Rare Pink line was introduced late in 2020. The cigars were blended by Carlos "Carlito" Fuente Jr., who was inspired by his daughter Liana to create the line. Liana had lost both her grandmother and aunt to breast cancer and is very supportive of the cause of breast cancer research. The planned October release coincides with Breast Cancer Awareness Month.
Rare Pink is an all figurado line much like the Arturo Fuente Hemingway line.  The Rare Pinks use an Ecuadorian wrapper from the Oliva Tobacco Company's La Mecca farm.
Photo Credits: Erron Nielsen for Cigar Coop