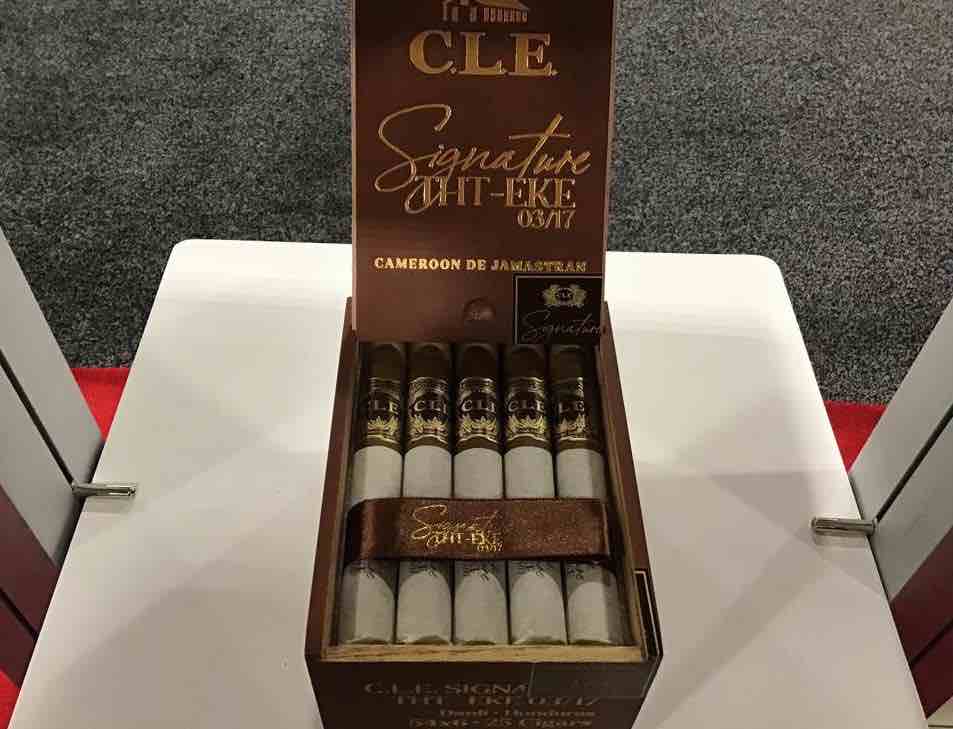 At the 2021 Premium Cigar Association (PCA) Trade Show, CLE Cigar Company showcased a new addition to its CLE Signature Series known as the CLE Signature THT-EKE 0317.
The CLE Signature THT-EKE 0317 is the latest project to use Cameroon de Jamastran, a Cameroon wrapper grown by Julio Eiroa. Last year, the wrapper made its debut on JRE Tobacco's Aladino Cameroon – a line made by Julio and Justo Eiroa. This year, Christian Eiroa is using the wrapper on both the CLE Signature THT-EKE 0317 and the EIROA PCA Exclusive.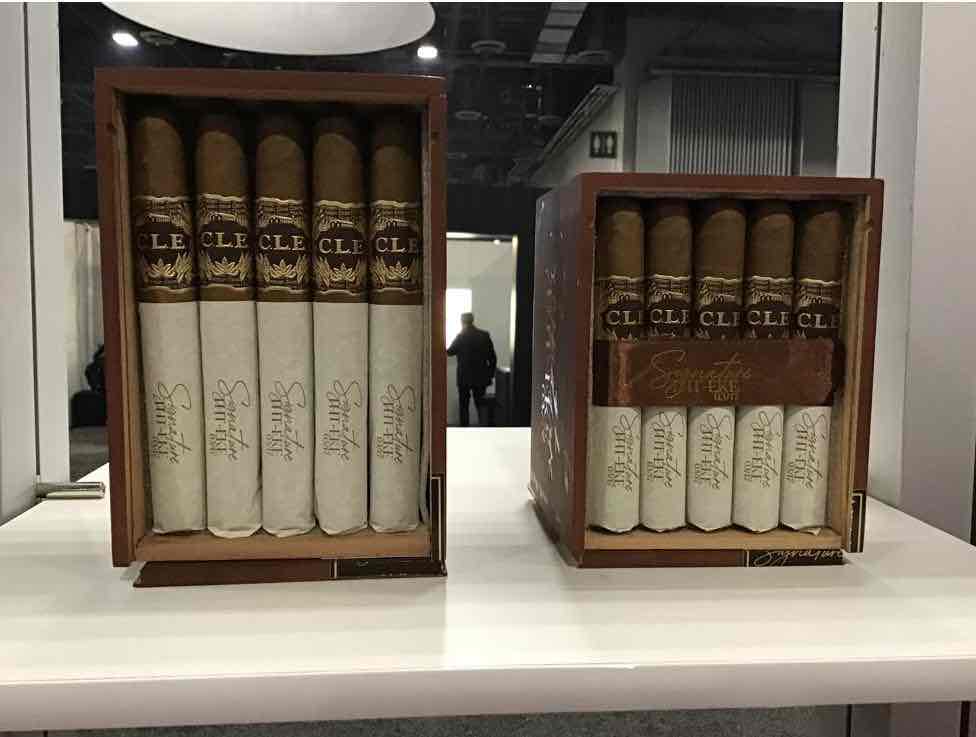 The remainder of the blend for the CLE Signature THT-EKE 0317 has not been disclosed. There are three sizes that will be available to CLE retailers: 50 x 5,  54 x 6, and 6 x 60. There is also a fourth size that will be in CLE's unique 11/18 format that will be a part of the 2021 Tobacconist Association of America (TAA) Exclusive Series. The cigars will be packaged in 25-count cabinet boxes.
Photo Credits: Erron Nielsen for Cigar Coop