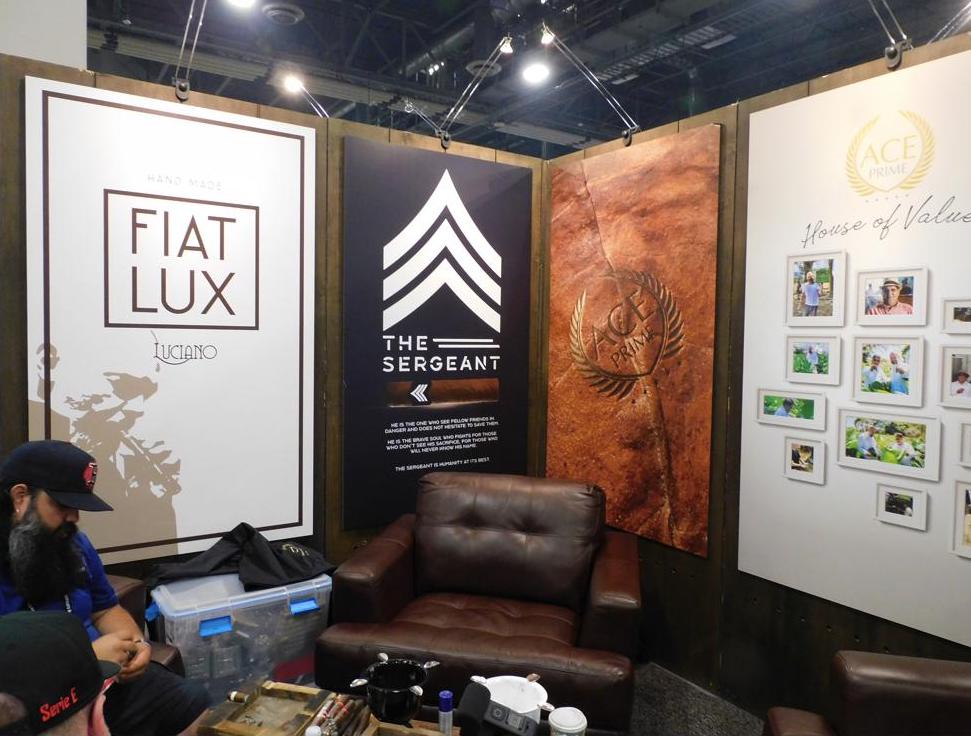 2021 marked the second Premium Cigar Association (PCA)/IPCPR Trade Show for ACE Prime. Two years ago, ACE Prime made a huge splash at its debut Trade Show with over ten releases. Also at the 2019 Show, ACE prime was bolstered by the presence of NBA Stars Dominique Wilkins and Tiago Splitter. 2021 is a very different story. This year ACE Prime was sharing the booth with its strategic alliance partner Crowned Heads. Product-wise, there only two new releases. At the same time, there was no doubt the ACE Prime had taken things to the next level as there was a lot of energy and excitement in the booth.
There were several reasons for this energy and excitement. It starts off with co-owner Luciano Meirelles. Very simply, Luciano loves tobacco – and he has also quickly established himself as a leader in the tobacco business. Secondly, one has to notice how ACE Prime and Crowned Heads have developed a synergy. You could see it was all one family and the joint booth made this one of the more special booths at the 2021 PCA Trade Show.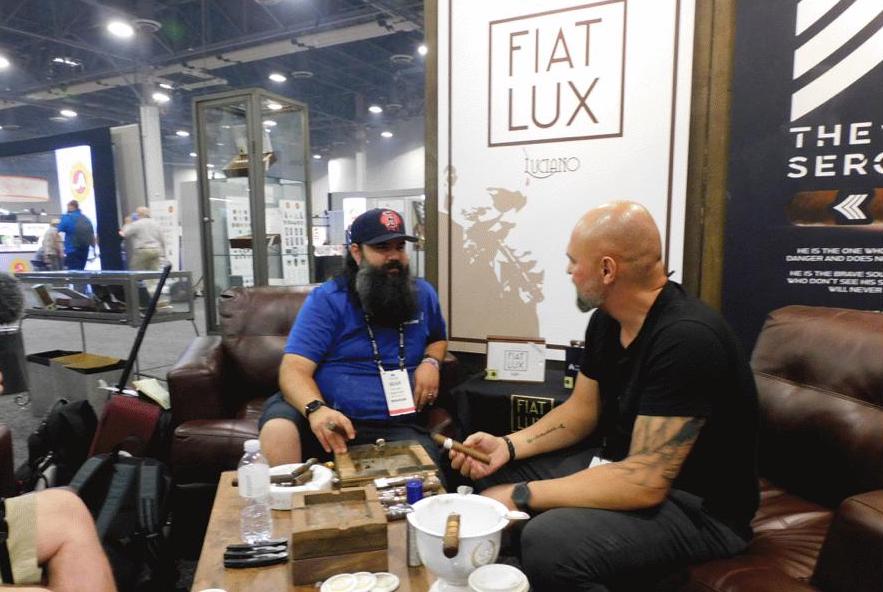 As for the products, ACE Prime had a PCA Exclusive offering called The Sergeant. In addition, the company had a new offering under its Luciano brand known as Fiat Lux.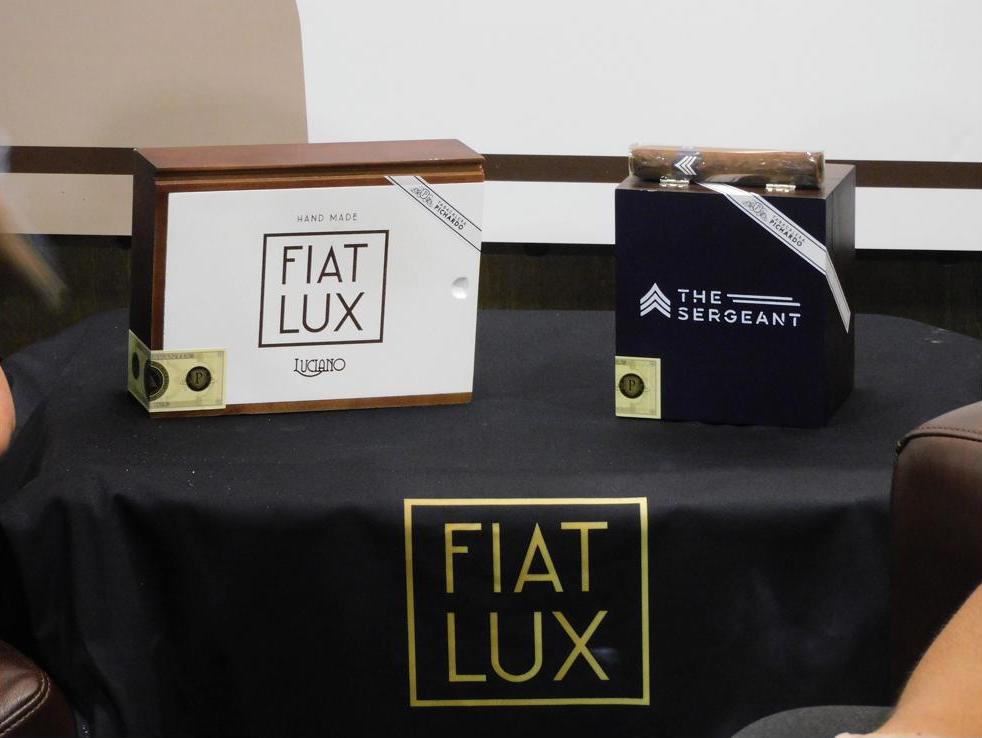 One part of the synergy between Crowned Heads and ACE Prime is how both brands have a story behind each of their cigars. The Sergeant is a cigar that pays homage to the military "dedicated to the heroes who fight in anonymity, the ones who self sacrifice out of deep-rooted honor, regardless of recognition or acclaim." It was a project inspired by Luciano's friend Brian Acevedo who was a US Marine Corp Sergeant.
The Sergeant was also one of the most impressive offerings when it came to the PCA Exclusive Series. Like Crowned Heads Le Pâtissier, it is a blueprint for how a PCA Exclusive Cigar should be developed and marketed. In this author's mind, this was an impressive cigar from blend to presentation.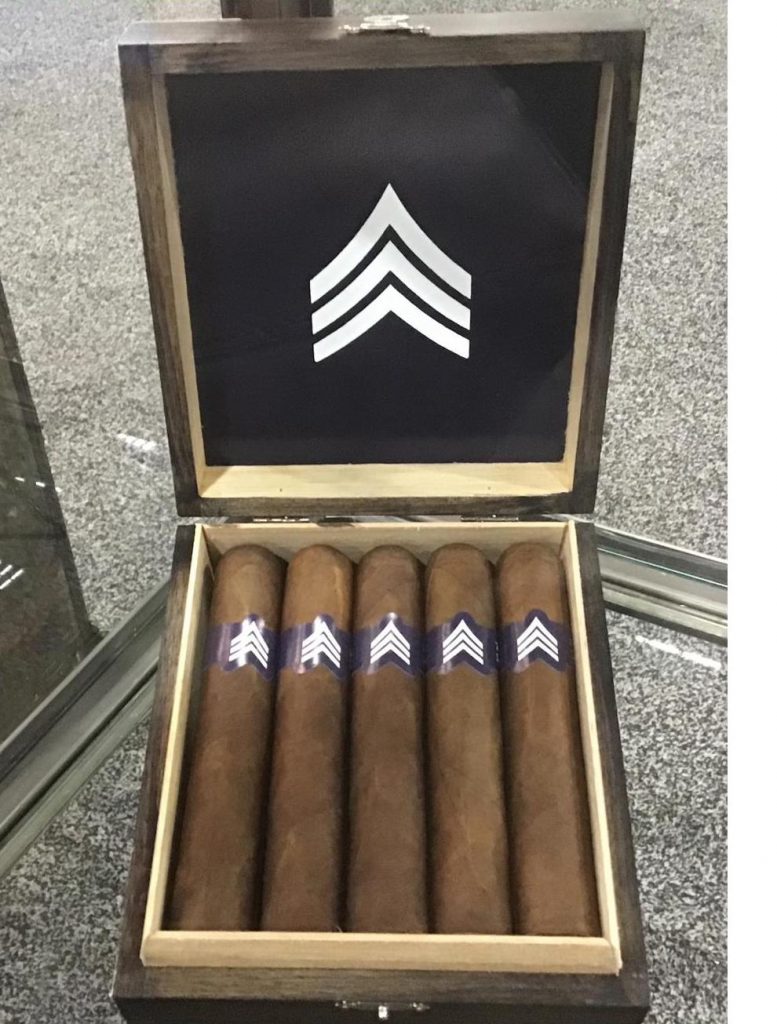 The Luciano brand has received a new addition with Fiat Lux. There is a story and concept behind this cigar as well. ACE Prime gave the background story, but what perhaps is most interesting is when you meet and get to know Luciano, you can see why this project reflects himself.
Fiat Lux, a Latin expression well-known and often used during the intellectual movement of the Enlightenment, represents the search for knowledge and for meaning. It also happens to be the namesake for the new cigar in the Luciano line, by Ace Prime. Fiat Lux itself is a blend that generates deliberation. The construction of the cigar provokes an inevitable exploration of flavors as it ignites the taste buds for the sake of discovery. Enlightenment is a natural, mindful consequence of its physical attributes.
When you first light a great cigar, a space of expectation is created, where the opportunity for discovery presents itself. You taste a great blend, and you will be enlightened, both by delving into the complexity of flavors and with the possibility of introspection. It was with this sensorial and mindful journey in mind that the idea of Fiat Lux emerged, as a new blend that procures to express the birth of knowledge, to embody the consequence of its meaning: Let there be light.
Fiat Lux was as equally impressive as The Sergeant.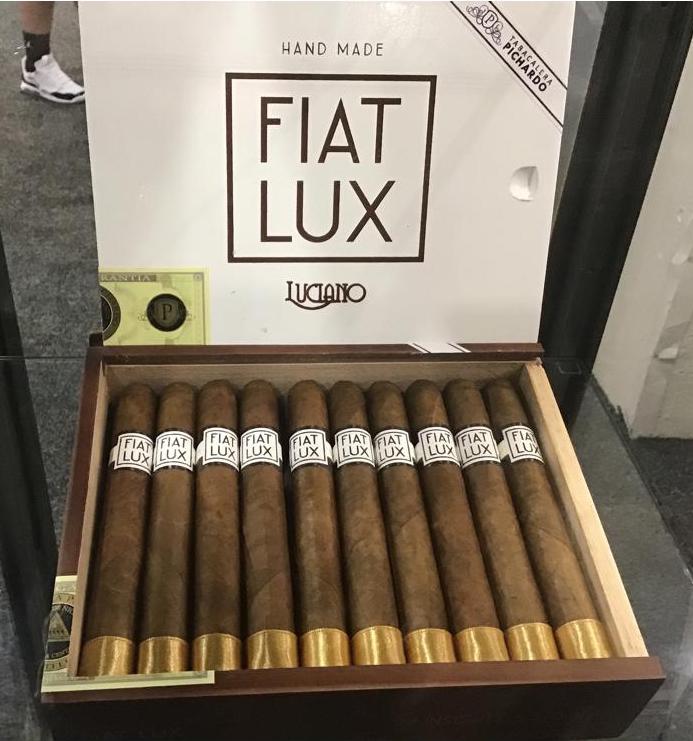 Finally, Luciano the Dreamer; a lancero offering that was introduced in 2020 on a limited production release has been promoted to regular production.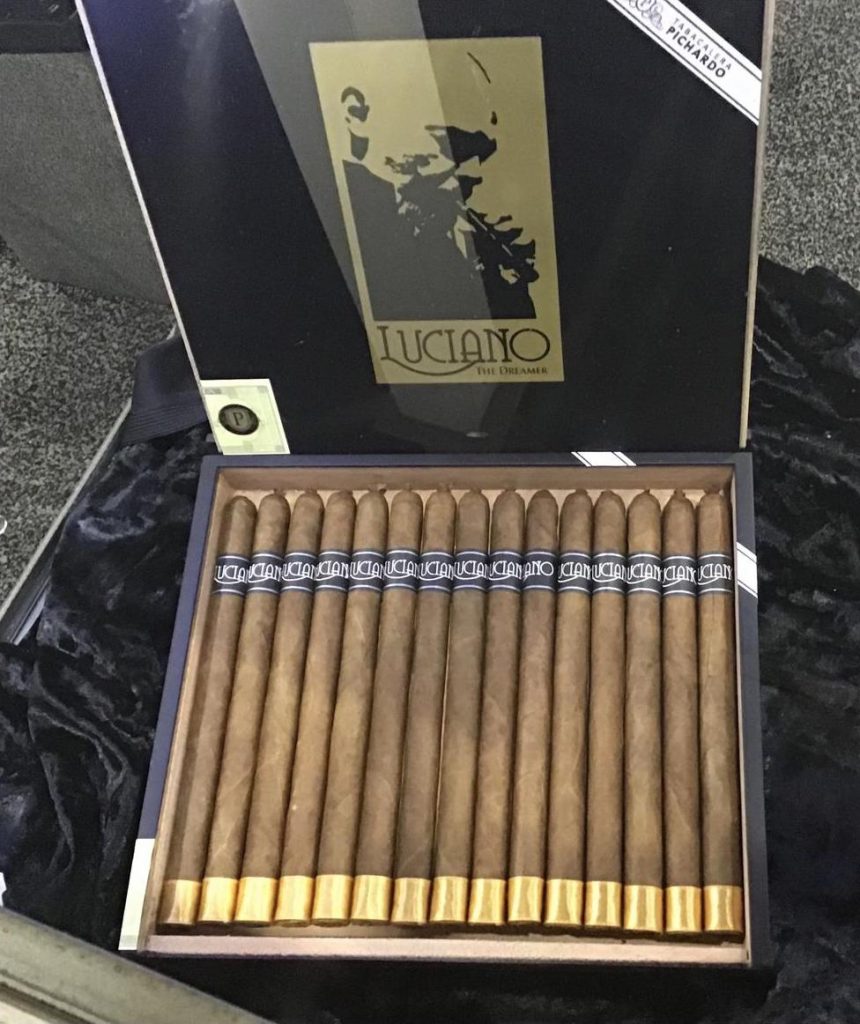 Interview with Luciano Meirelles, ACE Prime
Note: Due to age restrictions, you might have to click on "Watch on YouTube" to play the video
Product Reports