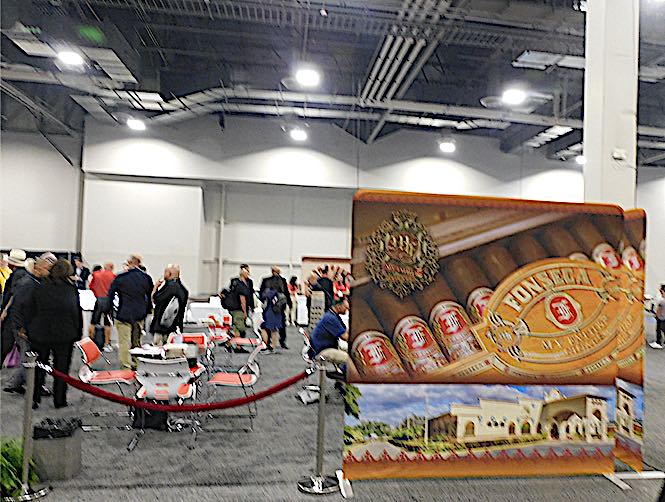 Economy of Scale is a theme that we saw with many companies this year, and when it comes to My Father Cigars'  booth, it applies to the company's booth. I heard the folks on Cigar Dojo refer to the My Father Cigars' booth as having a "jewelry store" feel to it. This year, My Father opted for the open space and backdrop model that many companies implemented in 2021. At the same time, this was the first time in a long time the company did not introduce a regular cigar line. Yet, there still were some elements in the presentation as well as a PCA Exclusive product and an opportunity to have a Trade Show launch of a product introduced in 2020.
First up, My Father Cigars unveiled the Garcia y Garcia Robustos Deluxe. This is a PCA Exclusive product, meaning it could only be obtained by going to the Trade Show. Garcia y Garcia is one of the more premium products in the My Father Cigars catalog. It is an ongoing limited production cigar available to select retailers only in one size – a Toro Deluxe. The Robustos Deluxe is a size that is available to those who ordered it at the Trade Show. While the booth didn't have the jewelry store design, the Garcia y Garcia Robustos Deluxe was still very much in a jewelry store-styled cabinet.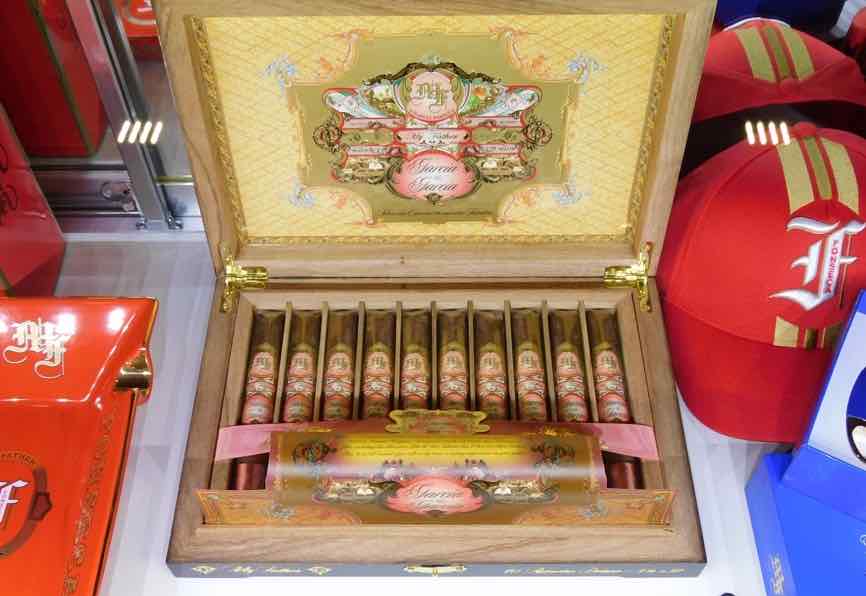 One thing My Father did that I liked was to showcase the Fonseca brand. Fonseca is a brand My Father acquired from Quesada Cigars at the end of 2019. In 2020, My Father officially launched its version of Fonseca. Because COVID-19 cancelled the 2020 Trade Show, Fonseca did not have a proper Trade Show launch. I thought this was a very smart move by My Father Cigars to give Fonseca a place in the spotlight at the 2021 Trade Show.
Product Reports
Photo Credits: Cigar Coop