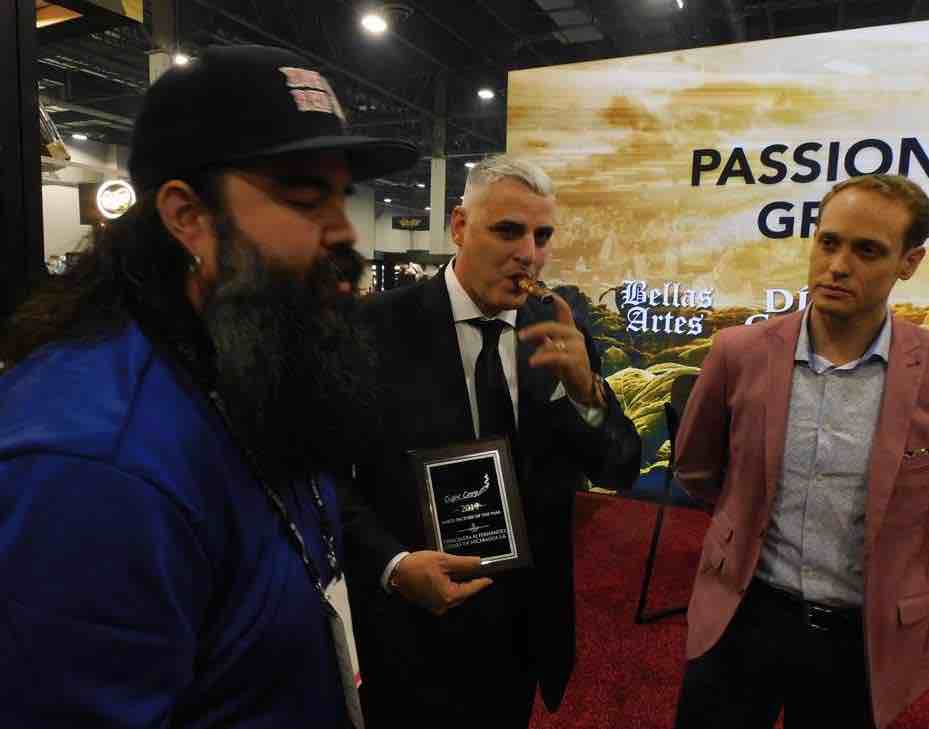 AJ Fernandez Cigars Company was one of the cigar companies that "held the line" and didn't focus on introducing new products. While some may be disappointed one can also look at it as a positive sign. For years, many companies like Padrón, Oliva, and Arturo Fuente have not introduced new product and have had excellent trade shows. This was indeed an excellent Trade Show for AJ Fernandez Cigar Company. Yes, the company downsized the booth but it also maintained the look of professionalism and allowed for the products to be showcased and for orders to be taken.
While there weren't new products, there were some new packaging options. The AJ Fernandez New World Puro Especial, Enclave, and Enclave Broadleaf received new packaging. The New World Puro Especial's packaging was meant to be consistent with the other three blends in the New World line. All of these blends are remaining the same.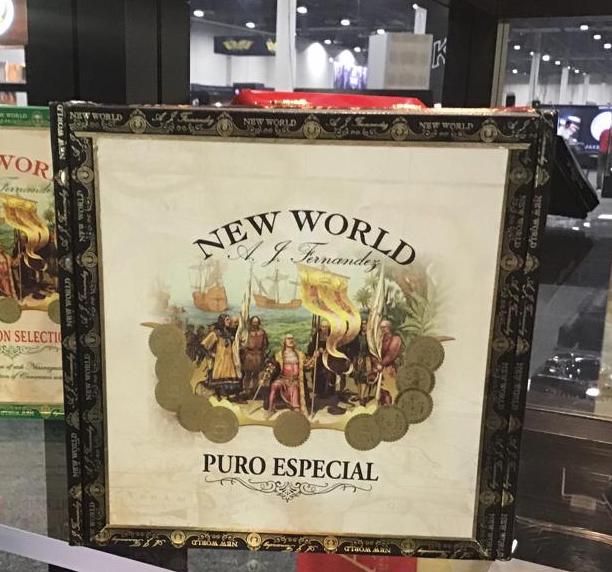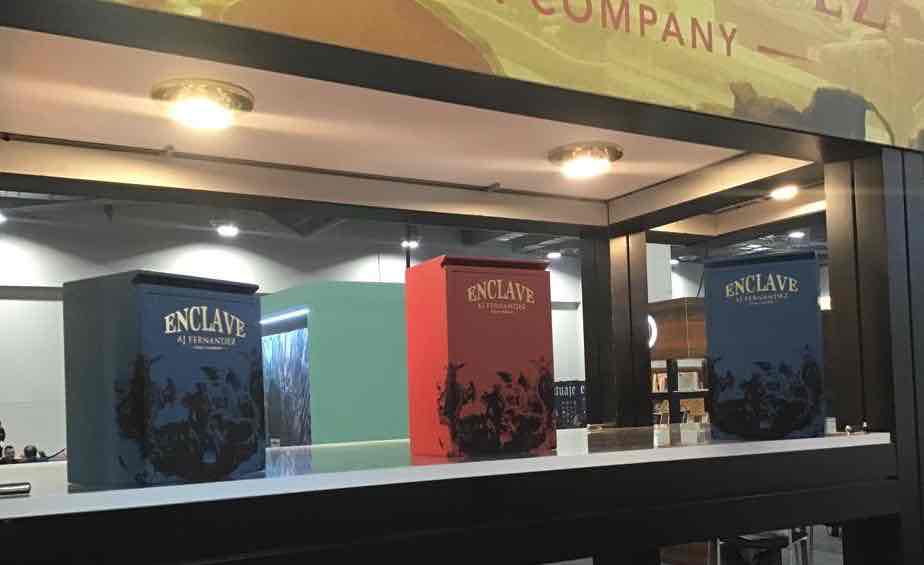 Finally, we had an opportunity to present AJ Fernandez the 2019 Prime Time Award for Large Factory of the Year (full presentation to be made available at later date).
Interview with AJ Fernandez, AJ Fernandez Cigar Company
Note: Due to age restrictions, you might have to click on "Watch on YouTube" to play the video.
Product Reports
Photo Credits: Erron Nielsen for Cigar Coop