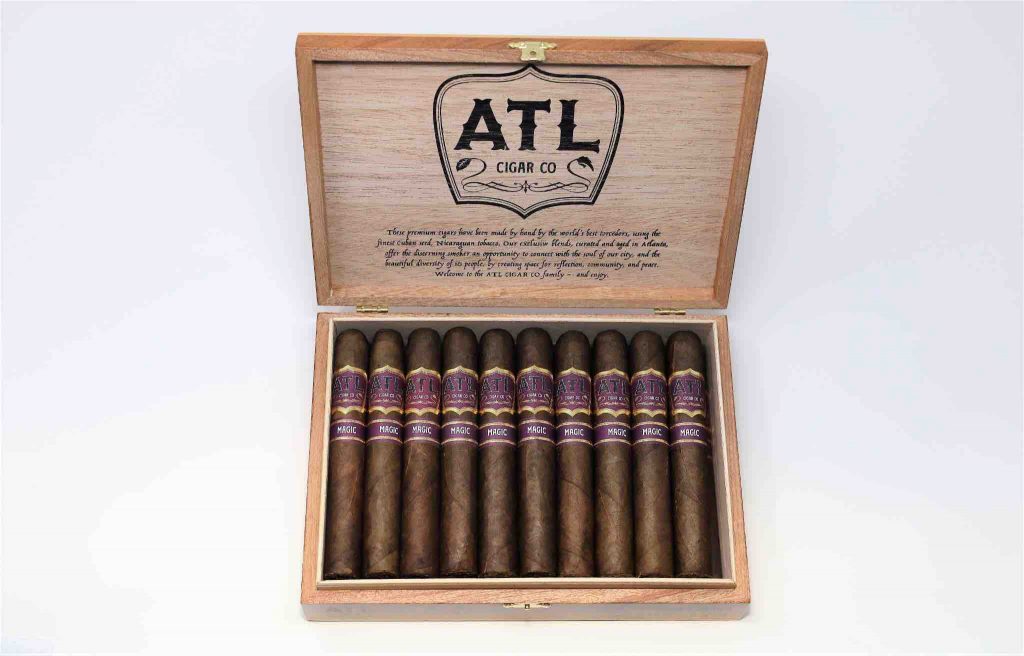 Atlanta, Georgia-based ATL Cigar Co has announced it will release its fourth line of cigars, the ATL Magic. It's a project being done in conjunction with Luciano Meirelles of ACE Prime and Tabacalera Pichardo. The ATL Magic is slated to begin hitting ATL's network of 50+ retailers beginning October 16, 2021.
The ATL Magic consists of a San Andres wrapper over Nicaraguan tobaccos from the Estelí, Jalapa, and Pueblo Nuevo regions. The cigar comes in one size – a 6 x 54 vitola. It will be available in bundles of ten and boxes of 20. Pricing is set at $9.75 per cigar.
In a press release, Leroy Lamar President of ATL Cigar Co, commented on the launch: "Working with Luciano Meirelles has been a distinct pleasure for me and our team. Our shared values – from proper fermentation of the leaf to financial and social support of the farmers and production team – give us great hope for the future of our partnership with Luciano and the Ace Prime – Tabacalera Pichardo family."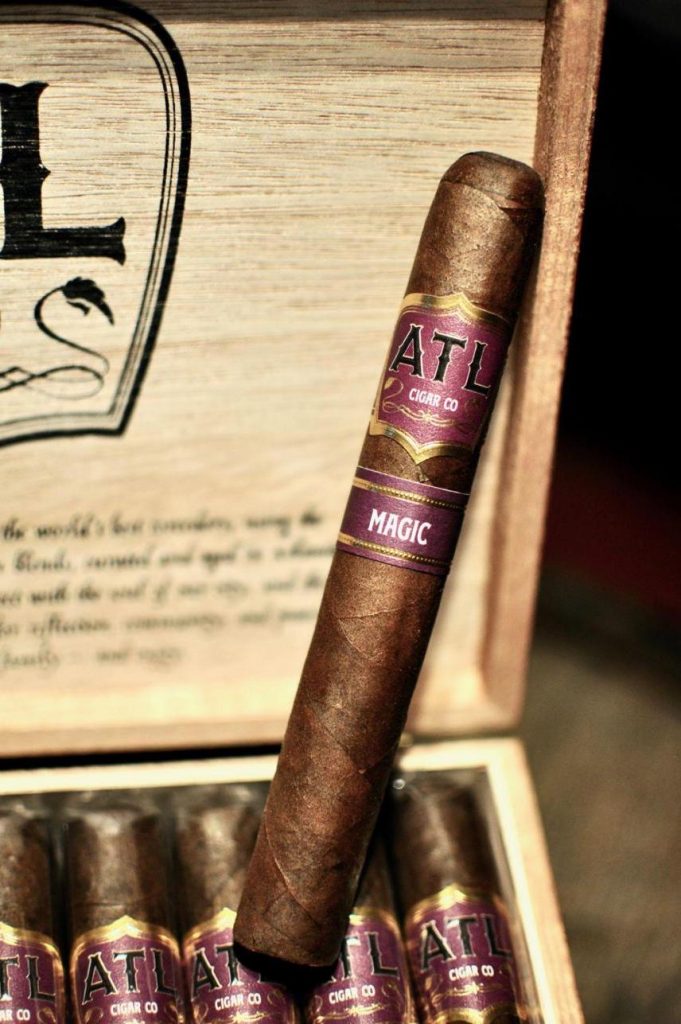 Luciano Meirelles added, "We have very few private labels we are working with, however the ATL Cigar team's passion for people and for Atlanta culture is contagious. Although they are a relatively new brand, ATL Cigar Co demonstrates a passion for doing things in the time-honored tradition of premium cigars. It's not hard to see why they've grown so fast in their first year in the industry."
ATL Cigars has published a promotional video with a behind-the-scenes look at the making of the ATL Magic.
d
Photo/Video Credits: ATL Cigars