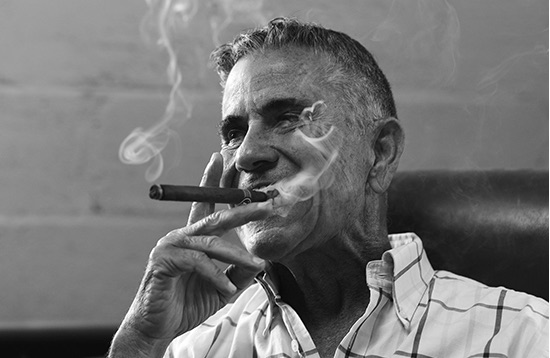 Julio R. Eiroa, who emigrated from Cuba following the Cuban revolution to become one of the world's premier leaders in tobacco agriculture and production, was the recipient of Cigar Journal's 2021 Lifetime Achievement Award. The award was selected by the staff on Cigar Journal.
When honored, Mr Eiroa made a rare virtual appearance during Cigar Journal's 2021 Awards Ceremony.
In addition to being a pioneer in the world of tobacco, he is the former owner of the Camacho brand and current owner of JRE Tobacco Company.
Back in 2021, this author journeyed to Honduras and had an opportunity to visit Mr. Eiroa at the JRE Tobacco Farm.
Below is a list of all of the Cigar Journal Award winners.
LIFETIME ACHIEVEMENT
Julio Eiroa
BEST BRAND 2021
Best Brand Cuba 2021: Partagás Serie D
Best Brand Dom. Rep. 2021: Fuente Fuente OpusX
Best Brand Honduras 2021: Camacho Triple Maduro
Best Brand Nicaragua 2021: Padrón 1964 Anniversary Series
Best Brand Other Countries 2021: Herrera Esteli Miami, USA
BEST CIGAR 2021
Best Cigar Cuba 2021: Montecristo Edmundo
Best Cigar Dom. Rep. 2021: E.P. Carrillo Pledge Prequel
Best Cigar Honduras 2021: Leaf by Oscar Valladares Maduro Toro
Best Cigar Nicaragua 2021: Perdomo 10th Anniversary Box-Pressed Epicure Maduro
Best Cigar Other Countries 2021: The American Toro, USA
BEST VALUE 2021
Best Value Cuba 2021: San Cristóbal de la Habana
Best Value Dom. Rep. 2021: Kristoff GC Signature Series
Best Value Honduras 2021: Rocky Patel LB1
Best Value Nicaragua 2021: AJ Fernandez New World Connecticut
BEST CIGAR ACCESSORY 2021
Boveda One Year Humidor Bag
BEST VIRTUAL LOUNGE 2021
Light 'em Up Lounge
OUTSTANDING ART 2021
Rocky Patel Art Gallery
CHARITY & COMMUNITY 2021
Joya de Nicaragua
AMBASSADOR 2021
halfwheel.com
Photo Credits: JRE Tobacco Co.