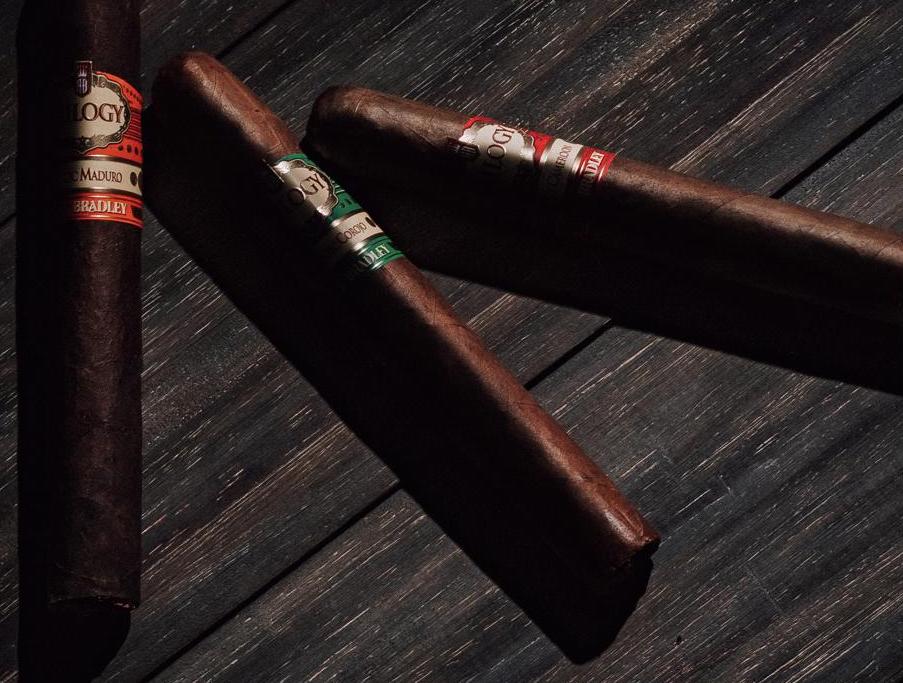 Alec Bradley Cigar Company has announced next week it will ship the national release of the Trilogy Toro. This is a signature triangular-shaped vitola introduced several years ago that the company has brought back this year.
"Trilogy has been a passion project for me since I started with Alec Bradley in 2017," said second-generation cigar maker, Bradley Rubin. "I'm honored that my dad, Alan, finally allowed me to move forward with the project; and now we have the opportunity to share a part of Alec Bradley's history with our brand advocates, old and new."
The Trilogy is available in three blends: Authentic Corojo, Native Cameroon, and Exotic Maduro. The Toro size measures 6 x 52 and the cigars will be presented in ten-count boxes in triangular mold shaped boxes. A total of 2,000 boxes of each blend in the Toro size was produced. For now, the company is saying Trilogy is a limited release.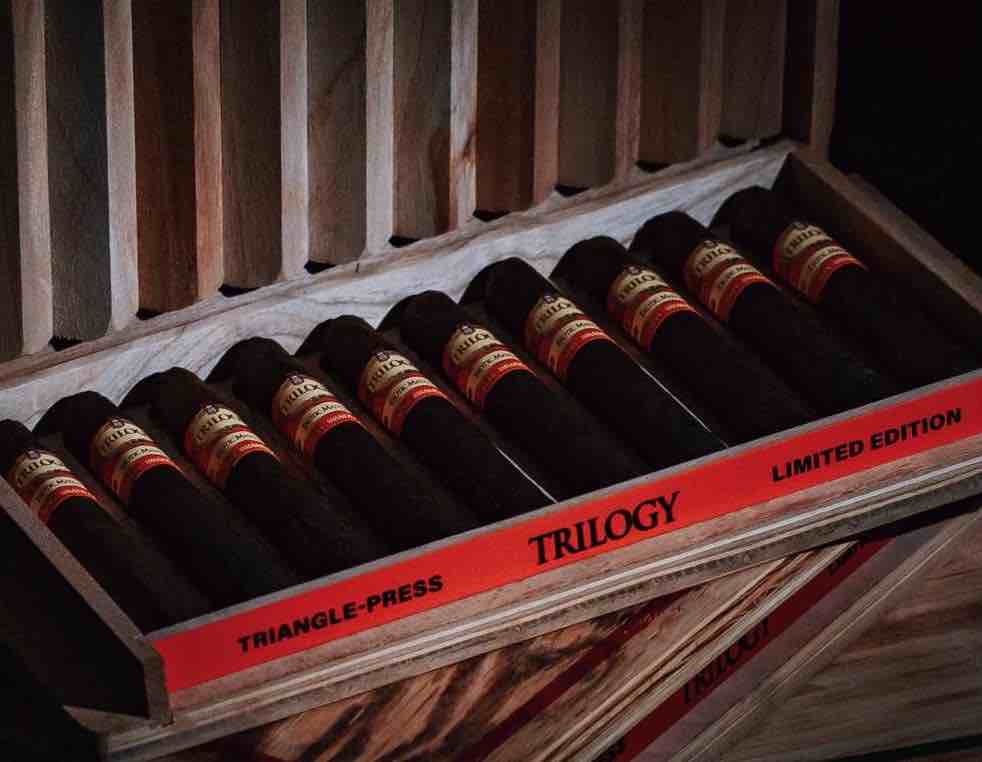 Just after the 2021 Premium Cigar Association Trade Show, the return of the Trilogy was officially announced. A Robusto-sized version of the Trilogy was initially made available to South Florida retailer Smoke Inn. The cigars were packaged in an 18-count sampler consisting of three of each of the Trilogy blends. A total of 300 of the samplers were released and at the time it was released, Alec Bradley said a national release of a Toro size would follow later in the year.
For more details on the Alec Bradley Trilogy, see our coverage from October 2021.
Photo Credits: Alec Bradley Cigar Company, except where noted.