"In terms of Churchill-sized Connecticut Shade offerings, I've often found myself really struggling to find a good one in that 7 x 47/7 x 48 range. The Joya de Nicaragua Le Premier fits the bill. It delivers excellent flavor, has excellent construction, and enough complexity to keep me interested from start to finish."

Wrapper: Ecuadorian Connecticut
Binder: Nicaraguan
Filler: Nicaraguan
Country of Origin: Nicaragua
Factory: Fábrica Joya de Nicaragua S.A
Le Premier: 6 7/8 x 48
Price:  $16.60
Sponsor: No
Samples Provided for Initial Review: Yes
Review: Joya de Nicaragua Numero Uno Le Premier (6/20/21)
Appearances on Countdown (By Year/Company): 5 (2010, 2012, 2018, 2020, 2021)
Coming in at #24 is the Joya de Nicaragua Numero Uno Le Premier. One certainly can make the point that Joya de Nicaragua's Numero Uno has become one of the most decorated brands in the company's 50 plus year history. The story of this blend is well-documented. Numero Uno is a project that started out as a private blend where it was handed out to Nicaraguan ambassadors who would gift them to world leaders. It later became a Joya de Nicaragua event-only cigar called Joya de Nicaragua No. 1 – which was a 6 5/8 x 44 Lonsdale. In 2018, that event-only cigar was named the #1 Cigar of the Year on Halfwheel. It was a shocking selection considering the cigar was designated only for events. Following that honor, Joya de Nicaragua decided to rebrand the Joya de Nicaragua No. 1 to Joya de Nicaragua Numero Uno. In 2019, a second size was released known as the Le Premier – a near-Churchill sized offering of the brand. It's the Numero Uno Le Premier that lands on this year's Countdown.
The blend for Numero Uno features an Ecuadorian Connecticut Shade wrapper over Nicaraguan binder and fillers. When the original Lonsdale size was created, the blend itself was described as an offshoot of the Joya de Nicaragua Clasico, but still different than the Clasico. Le Premier measures 6 7/8 x 48. Numero Uno is an ongoing production, but one done on a more limited basis.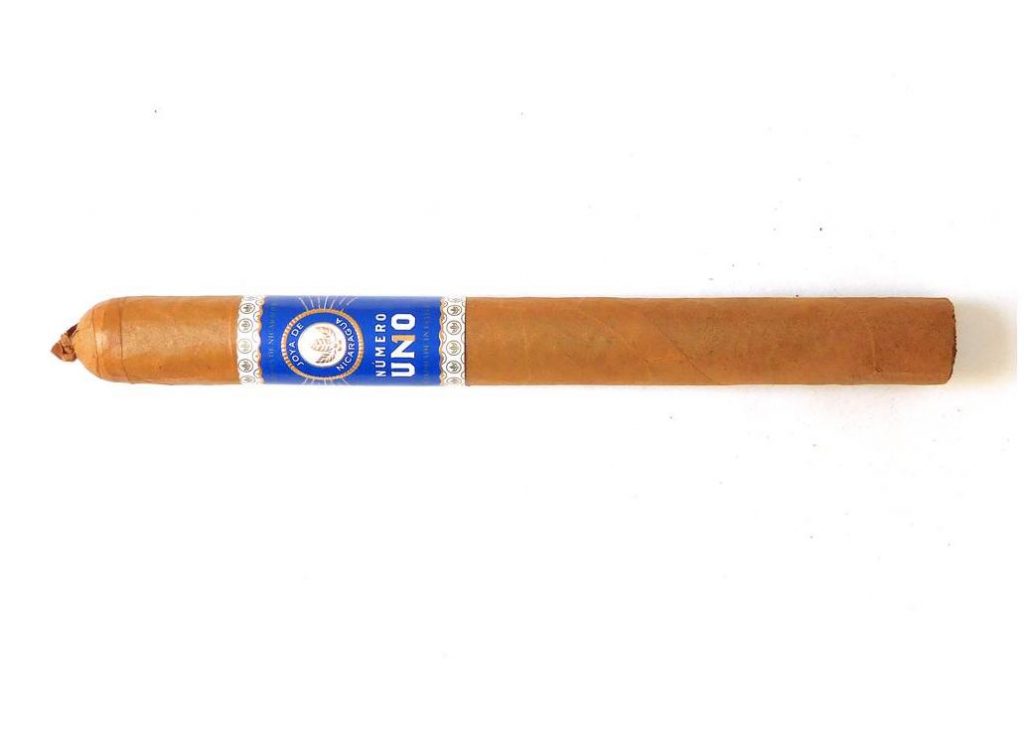 Flavor-wise, the Joya de Nicaragua Numero Uno will give you notes of cream, earth, wood, black pepper, nut, and a signature lemon-citrus note that sets this cigar apart. While the Lonsdale (known as L'Ambassadeur) certainly got a lot of accolades; don't overlook the Le Premier as it actually is the better size. It's also one of the better Connecticut Shade cigars in the near Churchill fort as I have struggled to find high-performing Connecticut Shade cigars in that format.
The Joya de Nicaragua Numero Uno marks the fifth year that Joya de Nicaragua has landed on the Cigar Coop Countdown. It is also the third Nicaraguan cigar that has landed on the Countdown as we continue to count up.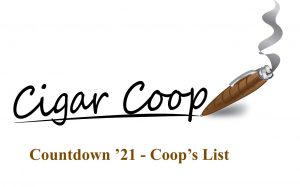 For details of the 2021 Cigar of the Year Countdown, see our 2021 criteria.
Note: Due to age restrictions, you might have to click on "Watch on YouTube" below.
Photo/Media Credits: Cigar Coop