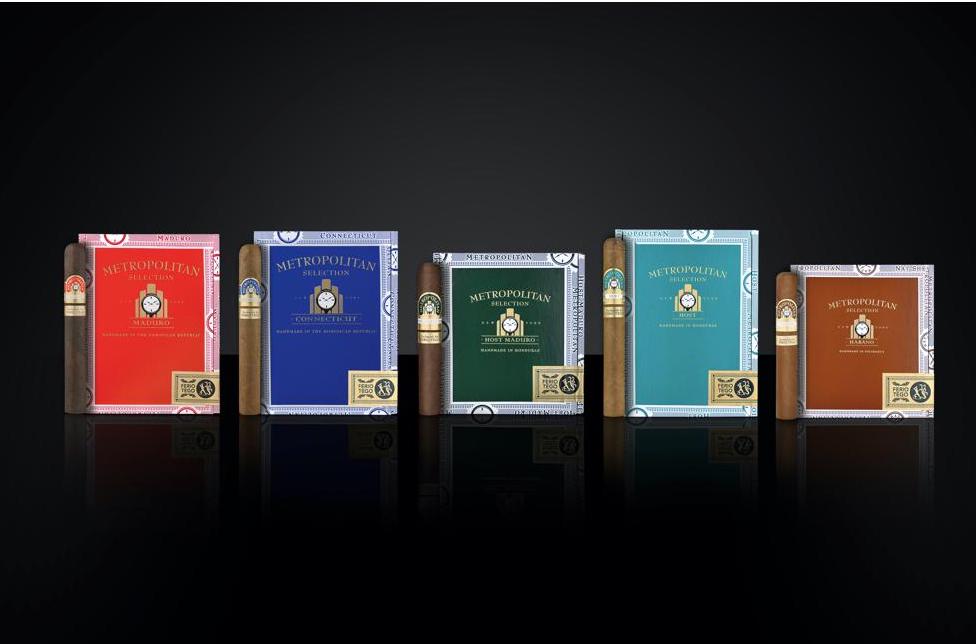 After successfully re-launching the Timeless Collection line and its new eponymous flagship line, Ferio Tego, LLC is set to re-launch another major pillar in the brands it acquired from Nat Sherman, the Metropolitan Selection. The Metropolitan Selection includes some of the oldest blends in Ferio Tego's portfolio.
"Ferio Tego Metropolitan Selection is an important part of our portfolio. It is made up of blends that embody the most traditional expressions of their origins," said Michael Herklots, Ferio Tego co-owner. "Many of these blends were created more than twenty-five years ago and have been painstakingly maintained year after year. We are very proud to continue that work."
There are five blends in the Metropolitan Selection produced in three countries:
Metropolitan Connecticut (Dominican Republic
Metropolitan Maduro (Dominican Republic)
Metropolitan Habano (Nicaraguan)
Metropolitan Host (Honduras)
Metropolitan Host Maduro (Honduras)
The Metropolitan Selection is presented in 18-count boxes except for the Banker Size (a 5 x 66 offering in both the Metropolitan Connecticut and Metropolitan Maduro) which is presented in ten-count boxes. Pricing for the offerings in the Metropolitan Selection range from $7.00 to $11.00 before applicable taxes
Ferio Tego is distributed in the United States by Davidoff of Geneva, USA.
Photo Credit: Ferio Tego LLC