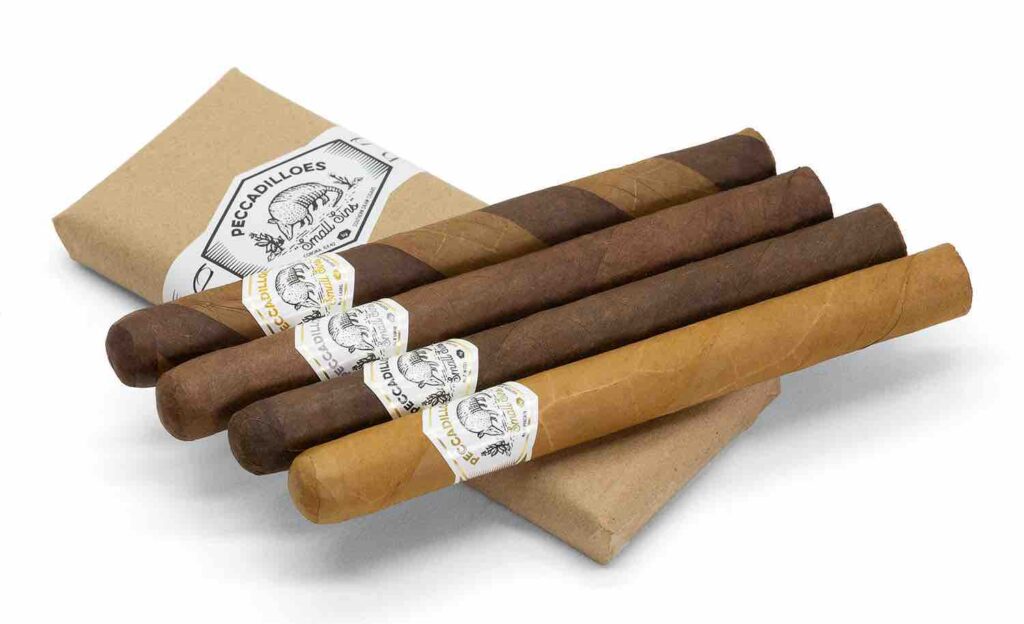 Southern Draw Cigars has announced the launch of a crowdsourcing program that will enable participants to provide direct input to future projects of the company. To kick off the program, Southern Draw Cigars is releasing a limited production four-pack bundle known as Peccadilloes (which translates to "Small Sins").
Participants who purchase or obtain the pack will have access to a QR portal where they will have the opportunity to provide feedback on the cigars. The collective data will then be used by Southern Draw cigars to determine a future brand's blend, size, and format.
According to Southern Draw Cigars, this project will help the company develop new products that have been pre-validated by customers, shorten the product development cycle, and limit project cost by investing in those that have invested in the program.
The company is not disclosing the details of the blends in Peccadilloes or any of the cigars used in the program. The idea is to not impart preconceived notions to participants in the program. The only details disclosed on Peccadilloes is that it is a 6 x 42 Corona sized offering and is produced at Southern Holt's manufacturing partner, Tabacalera AJ Fernandez Cigars de Nicaragua SA.
Pricing for Peccadilloes is expected to be finalized by February 1, 2021, and the idea is to have retail partners offer the 4-blend bundle in the $20.00 price range.
"We have spent years trying to dream up how best to consider the feedback of those outside the family and partners, not after the fact but rather during the process, going through prototyping and focus groups, enabling for consumer reviews even before the commercial release," said Robert Holt in a press release.
Sharon Holt added, "We have relevant, core products, and we have the channels to sell them, to
market them, and to distribute them, but we haven't previously embraced the ideas of those that
actually buy, sell and promote our cigars. If this is to truly be a 'family affair' we need to incorporate their great ideas, and that's why we turned to crowdsourcing."
The program is open to consumers, retailers, and cigar media. Southern Draw Cigars is also putting up $25,000 in randomly drawn prizes once the feedback from Peccadilloes leads to a winning blend, size, and format. These prizes include: BOX #1 signed by the SDC family and an all-expenses-paid trip and active participation in the one-of-a-kind launch event as a member of the Southern Draw Cigars family.