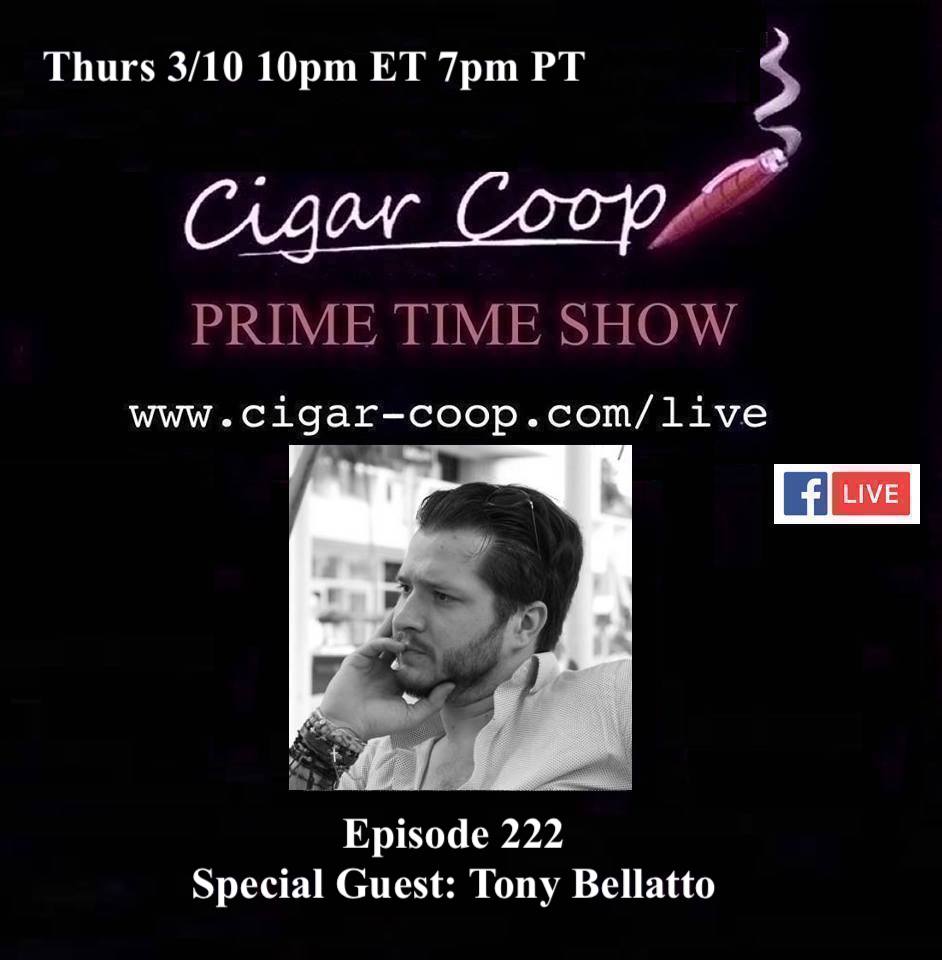 On Episode 222 Tony Bellatto returns to Prime Time us as our special guest. Tony's recently started up a new venture Bellatto Premium Cigars to go along with his other ventures, La Barba Cigars and Lost & Found. We'll catch up with Tony on all of these projects and more.
We will also have our Cattle Baron Steak Question, Alec Bradley Live True segment, Sopranos, and Dunbarton Tobacco & Trust Industry Deliberation segments.
Tune in live at 10:00pm Eastern/7:00 pm Pacific START TIME. If you miss us, you can catch Prime Time at any time on Facebook, Google Play Music, iTunes, Podbean, and YouTube. The Prime Time Show – all about industry people and industry talk.