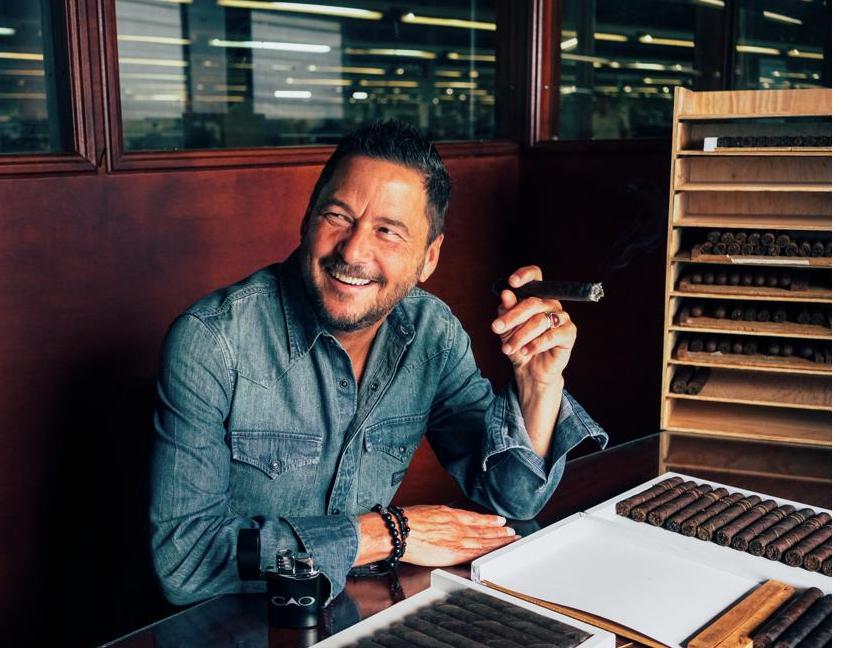 Scandinavian Tobacco Group (STG) has announced that Rick Rodriguez, blender/ambassador of CAO, will be retiring from the company on April 29, 2022.
Rodriguez joined General Cigar in January 2000 as a sales representative in Florida. In 2005, he was selected by the late Edgar Cullman, Sr., to participate in a rigorous cigar master training program under the tutelage of Benji Menendez, Daniel Nuñez, and Ernesto Perez-Carrillo.
After years of studying, most notably with Benji Menendez from 2005-2008, Rick went to join the blending team of La Gloria Cubana in 2008 when Ernesto Perez-Carrillo left General Cigar to start his own company. With STG's acquisition of CAO in 2009, Rick would move over to become the blender and ambassador of CAO where he was since 2010.
In a press release, Rick Rodriguez said, "This job has been a dream come true for me and so much of it seems like fate. From the moment Edgar Cullman, Sr., offered me the job to study under the company's cigar masters, I knew how lucky I was. When I write my life story, and maybe now I will, my time in the cigar business will be a huge part of that story. Looking back, I still to this day ask, 'why me?' Now, as I get ready to step down, I'm able to answer my own question. Thank God it was me."
Régis Broersma, Senior Vice President of Scandinavian Tobacco Group's North America Branded and Rest of World Division and President of General Cigar said, "Rick brought a lot to the party; he was a terrific blender with a great palate. The word 'passion' gets overused in this category yet with Rick, it fits. He loved his work. He loved being around people, sharing his passion for CAO and he loved to tell a story. While we'll miss working with Rick, he'll always be part of the STG family."
Rodriguez added, "Twenty-two years is a long time. It would be too hard for me to list every person by name that has
supported me in my career, but what I can do is say thank you to Niels Frederiksen, Régis Broersma, Benji Menendez, Daniel Nuñez, Ernesto Perez-Carrillo, every CAO fan, every shop owner and store employee, and everybody I've had the honor to work with throughout my time at General Cigar and STG. Thank you so much. For everything."
Photo Credit: Scandinavian Tobacco Group