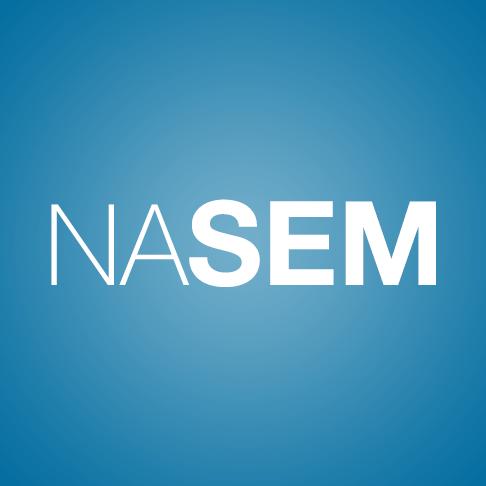 Back in August 2020, Judge Amit P. Mehta of the U.S. District Court for the District of Columbia ruled that the U.S. Food and Drug Administration (FDA) could not move forward with the enforcement of premarket rule requirements until he came up with a streamlined process for premium cigars. As a part of this process, the FDA commissioned the National Academies of Sciences, Engineering and Medicine (NASEM) to conduct a study examining premium cigars. That study, Premium Cigars: Patterns of Use, Marketing, and Health Effects, has been officially unveiled. The study contains 13 conclusions related to health risks, addiction potential, and secondhand smoke exposure associated with premium cigars. It also provides recommendations to inform federal research on premium cigars.
Definition of a Premium Cigar
Editor's Note: It's 2022, and we are still trying to get agreement on a definition of a premium cigar 
First up, NASEM addressed the definition of a premium cigar – where there is no clear definition, it uses one based on the one used in the FDA ruling:
(1) is wrapped in whole tobacco leaf;
(2) contains a 100 percent leaf tobacco;
(3) wrapped in whole leaf tobacco;
(4) weight of 6 pounds per 1,000 units;
(5) No filters or tips, and;
(6) No characterizing flavor other than tobacco
NASEM recommended the FDA with other federal agencies should develop formal categories for the definitions for cigars to be used for research to ensure consistency among studies. This is not bad news for the premium cigar industry as they have fought to carve out a niche.
Health Effects
In terms of health effects. NASEM concluded, the ingredients in premium cigars make them inherently as harmful as cigarettes and other types of cigars. Taking into account usage patterns, because the majority of premium cigar smokers are nondaily or occasional users, and because they are less likely to inhale the smoke, the population health effects are currently modest.
NASEM also noted that toxicants and carcinogens in premium cigar smoke are nearly identical to those in cigarette smoke, and they are capable of causing heart disease, cancers (lung, oral, head, and neck), respiratory diseases, and other adverse health effects. The study also concludes that one's actual health risks from smoking premium cigars will be determined by smoking behavior — including frequency of use, the pattern and duration of smoking, and how deeply the smoke is inhaled. These conclusions are based on epidemiologic studies of cigars in general and biological mechanisms, as no currently available studies distinguish premium from other cigar types.
In terms of usage, NASEM concluded that one percent of the U.S. adult population smokes premium cigars, and this percentage has remained stable over time. The study goes on to say that premium cigar smokers are overwhelmingly male, older, white, and with higher income and education levels, and a very noteworthy point to the premium cigar industry is that use of premium cigars is extremely rare among youth. However, the report concludes, should flavorings be added to premium cigars, it could result in increased popularity of the product, greater appeal to nonusers, and more frequent use — leading to increased nicotine intake, addiction potential, and exposure to harmful and potentially harmful chemicals.
Due to lack of data, there is insufficient evidence to determine if secondhand exposure to premium cigar smoke specifically is associated with health risks, the report concludes. There is plausible concern that people with underlying heart disease could be particularly vulnerable to secondhand premium cigar smoke. The location where premium cigars are used is a consideration when determining secondhand exposure risks (for example, outdoors versus indoors).
Marketing
The NASEM Study also mentioned marketing and risk perceptions. In particular, the study talks about how
cigar lifestyle magazines, festivals, and social media sites have become popular forums for the tobacco industry to market premium cigars. NASEM claims that, in these forums, the evidence is strongly suggestive that premium cigars are marketed as a product with benefits that outweigh their adverse health effects. Some content within lifestyle magazines implies the health effects of premium cigar use is lower compared to cigarette use, and that premium cigars are a safe substitution for cigarettes. Moreover, as social media platforms evolve, tobacco companies' marketing practices will likely evolve, too. The report states that future studies need to keep up with these changing trends and research on consumer knowledge of premium cigars, including the definition and whether consumers distinguish premium cigars from other cigars, is needed.
NASEM recommended that federal agencies should conduct or fund research to determine the unique type of marketing, advertising, and promotional practices used by premium cigar companies to sell product. NASEM also recommended these agencies should identify strategies for tracking the activities, especially those that may appeal to youth.
The study cited Drew Estate's planned DE25 Festival and Arturo Fuente's iconic father and son advertisement in the report.
General/Overall Findings and Recommendations
The report also recommends the U.S. Department of Health and Human Services, in partnership with the Alcohol and Tobacco Tax and Trade Bureau and the Federal Trade Commission, develop surveillance and evaluation systems that regularly monitor patterns of cigar use, product characteristics, and consumer knowledge and perceptions by cigar type. NASEM recommends that these systems should also track exposure to cigar smoke and related health outcomes; monitor tobacco industry marketing and promotion strategies and sales, and track cigar prices by cigar type. In addition, NASEM says the agency should ensure that the tobacco research it already supports, such as the Population Assessment of Tobacco and Health, surveys participants about premium cigar use.
"One of the biggest research challenges we found is there isn't a consistent definition of a premium cigar or other cigar types — a common definition is needed for future research," said Steven M. Teutsch, adjunct professor at the Fielding School of Public Health, University of California, Los Angeles, and chair of the committee that wrote the report. "Although premium cigars are not currently widely used, patterns of use could shift based on changes in price, marketing practices, or regulatory changes. Therefore, the research agenda recommended by the committee is needed to provide an understanding of premium cigar use, consumer awareness and perceptions, and health effects over time."
In terms of the results, the FDA is not mandated to follow the recommendations by NASEM.
The Full NASEM Report can be downloaded here.