Agile Cigar Reviews are cigar assessments where we use a lightweight, shorter format. These will never take the place of our comprehensive reviews. They are only used on blends we have previously assessed. This might be a blend we are re-scoring or giving a score for the first time. It might be a blend we are looking at in a different size. Today we look at the Kristoff 685 Woodlawn Box Pressed Toro, a part of the 2021 TAA Exclusive Series. This is a cigar previously assessed in the Perfecto size back in March 2014.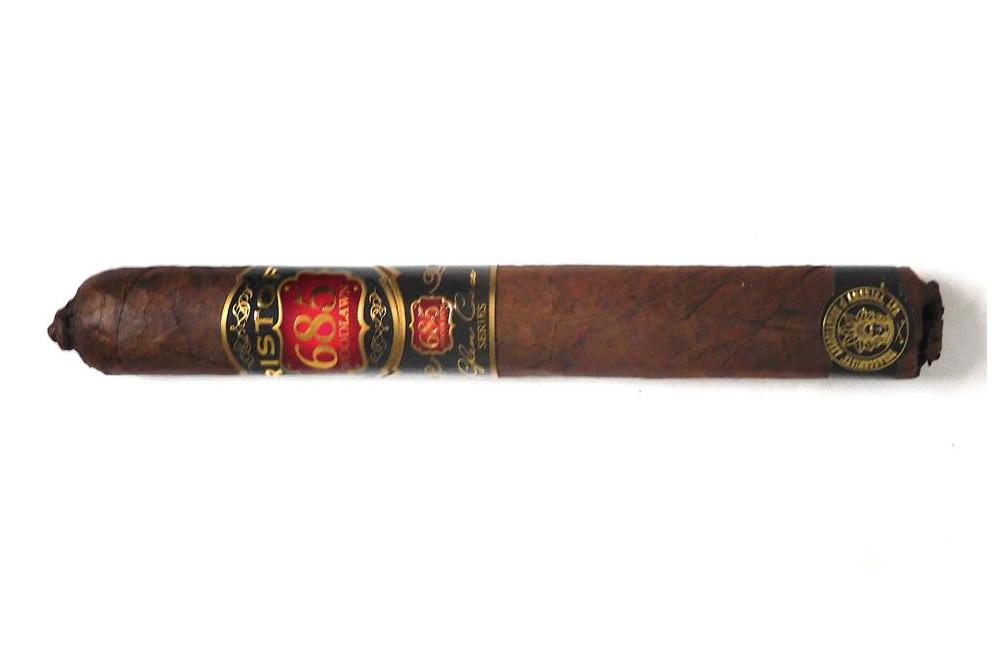 Wrapper: Brazilian Cubra
Binder: Nicaraguan
Filler: Nicaraguan, Dominican
Country of Origin: Dominican Republic
Factory: Charles Fairmorn
Box Pressed Toro (TAA): 6 1/4 x 54
In 2021, Kristoff Cigars would release a cigar for Tobacconists Association of America (TAA) as a part of the 2021 TAA Exclusive Series, the Kristoff 685 Woodlawn Box Pressed Toro. This would be the third exclusive cigar Kristoff would release to the TAA. This is a special size of Kristoff's 685 Woodlawn blend. The 685 Woodlawn gets its name from the street address in the Chicago, Illinois area where Kristoff owner Glen Case grew up. 685 Woodlawn is a limited production cigar that was first released in 2014 and up until the TAA release had only been available in a 6 1/2 x 60 perfecto. Today we look at this blend which was done for TAA retailers in the form of a 6 1/4 x 54 box-pressed Toro.
TAA Exclusive Series consists of cigars made by leading manufacturers that are exclusively sold at TAA member retailers. The TAA is a small group of retailers. At press time the number of retailers is approximately 80. The TAA has defined itself as:
The Tobacconists' Association of America, Ltd. is a trade organization established in 1968 by visionary retail tobacconists. By providing education, communication, research, advocacy, and member discount programs, The TAA works with our members and the industry they support to offer the tools and relationship building opportunities needed to maximize professionalism and success.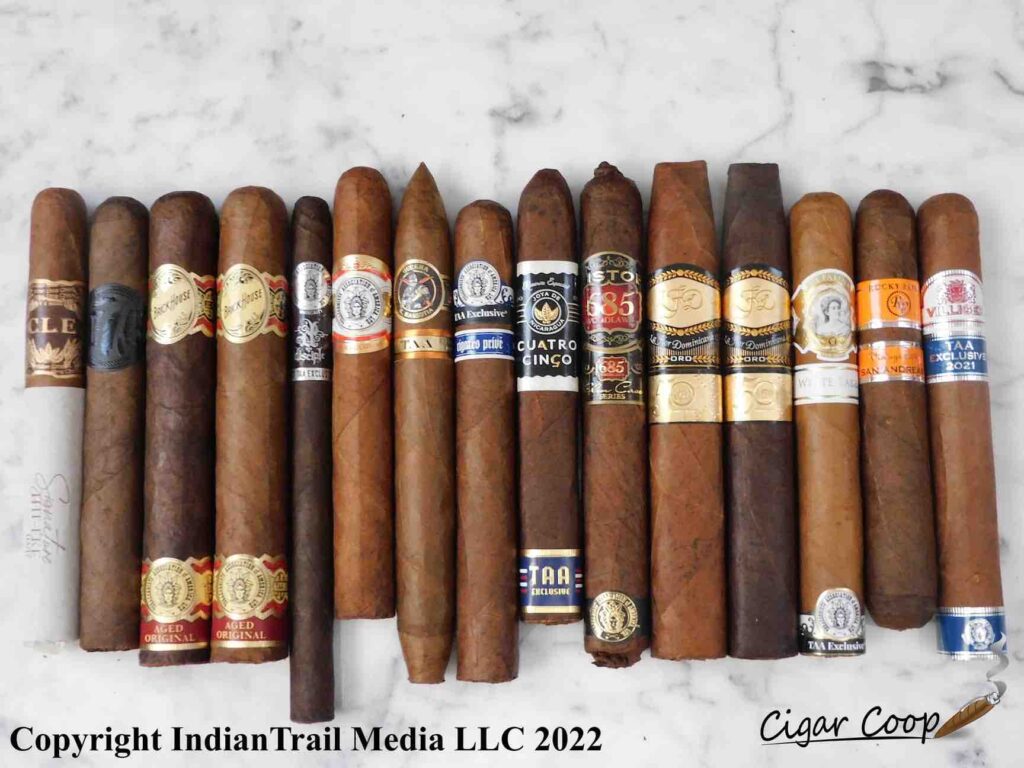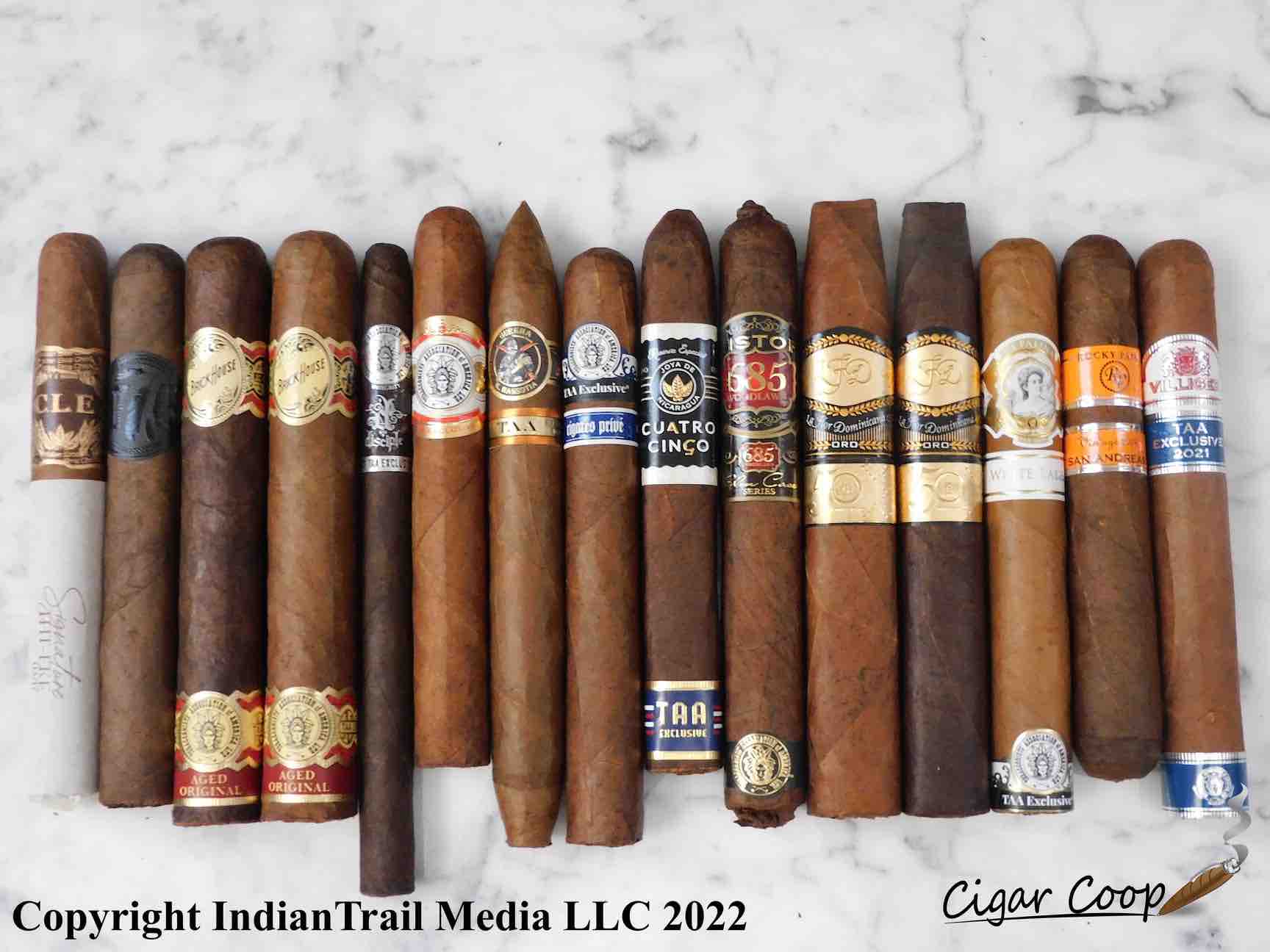 There are 15 cigars released for 2021 as a part of the TAA Exclusive Series:
JC Newman Brick House Beginnings Maduro
Diesel Disciple (Scandinavian Tobacco Group)
Gurkha Nicaragua Series TAA Exclusive
La Flor Dominicana TAA 50 Oro Edicion 6 1/2 x 58 Chisel Natural
La Flor Dominicana TAA 50 Oro Edicion 6 1/2 x 58 Chisel Maduro
Rocky Patel Vintage 2006 Bala
Villiger TAA Exclusive'
The following have been Kristoff's TAA Exclusive Cigar Offerings:
The blend consists of a Brazilian Cubra wrapper over a Nicaraguan binder and a combination of Nicaraguan and Dominican fillers. Box-pressed cigars are not common in the Kristoff portfolio. Aside from the company's Galerones Intensivo line, there have only been three other offerings, two of which were TAA Exclusives. These 685 Woodlawn Box-Pressed Toro TAA 2021 release, the San Andres Box-Pressed Toro TAA 2020 release, and Kristoff JT Signature Series.
The Kristoff 685 Woodlawn Box-Pressed Toto started out with musty wood, earth, a slight black pepper note, and a slight cherry note. The retro-hale produced notes of black pepper and cherry. As the cigar progressed through the first third the wood notes had an edge. The second third saw the earth notes join the wood in the forefront. Both the earth and wood notes alternated in intensity. In the second third, there was an increase in pepper and a decrease in the cherry notes. The final third didn't see much change as the wood and earth notes continued to alternate and with the pepper notes present in the background, and a slight amount of cherry remaining.
The flavors started out medium-bodied but quickly progressed to medium to full. The burn did require multiple touch-ups to keep the burn on track. In two of the samples smoked, the draw was very snug at the beginning, then opened up and ultimately was more open than I prefer.
OVERALL ASSESSMENT
Final Thoughts
Back when the original Kristoff 685 Woodlawn Perfecto was released, I found this to be an enjoyable cigar – and it has remained that way over the years. I was very excited to hear there would be a new size in the form of a box-pressed Toro. This is a case where size matters, but in the case of the Kristoff 685 Woodlawn Box-Pressed Toro it simply did not live up to the regular perfecto offering. In the end, I simply cannot recommend the Box-Pressed Toro when there is a far superior offering in the perfecto that has more widespread availability.
Summary
Key Flavors: Coffee, Berry, Earth, Cedar, Black Pepper
Burn: Very Good
Draw: Very Good
Complexity: Medium Minus
Strength: Medium
Body: Medium (1st 2/3), Medium to Full (Final Third)
Finish: Very Good
Rating
Value: Not Recommended
Score: 86 
References
Previous Assessment: Kristoff 685 Woodlawn
News: Kristoff San Andrés Box Press Toro Launching as Part of 2020 TAA Exclusive Series
Price: $12.00
Source: Purchased
Brand Reference: Kristoff
Photo Credits: Cigar Coop