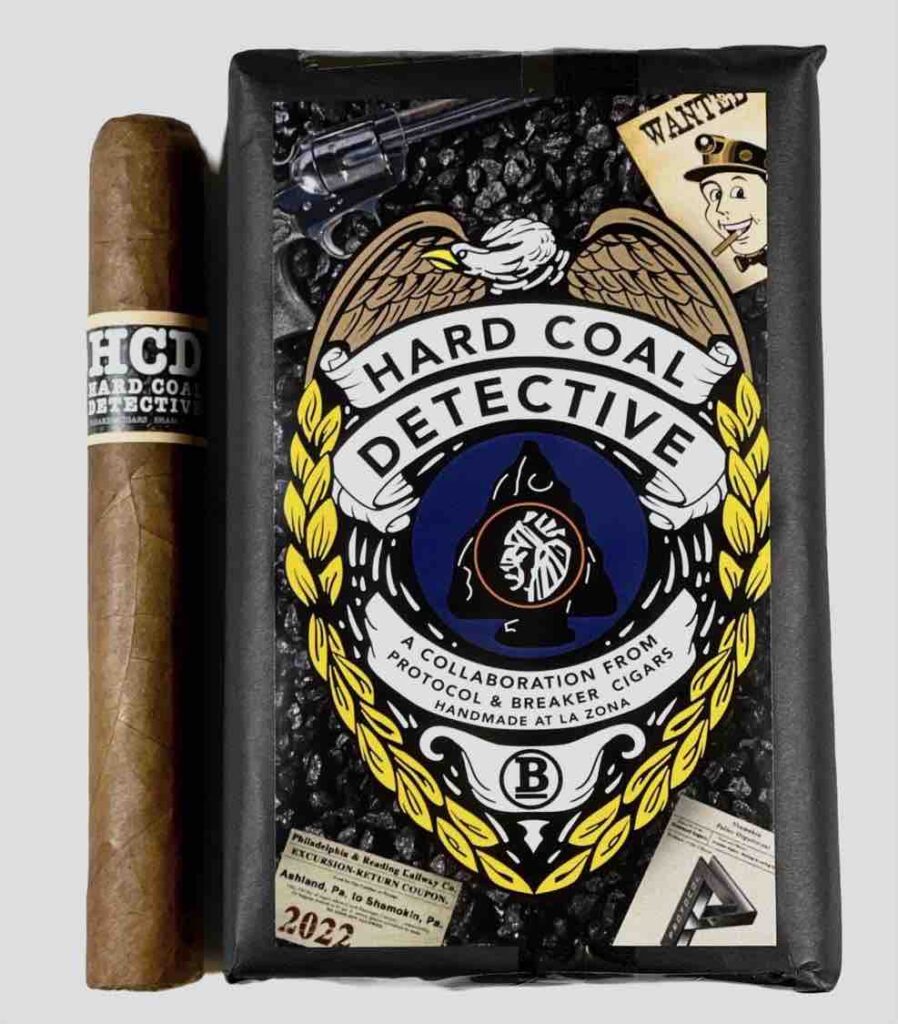 Protocol Cigars has announced its first exclusive limited release of 2022. The Protocol Hard Coal Detective (HCD for short) is being released exclusively for Breaker Cigars of Shamokin, Pennsylvania. The cigar will be launched on April 2nd at both the Breaker Cigars' store and website.
Breaker Cigars is named after a coal breaker, which is a coal processing plant that breaks coal into various useful sizes and also removes impurities from the coal. Shamokin is in one of the largest coal regions in Pennsylvania and is a coal mining town.
As for the blend of the Protocol Hard Coal Detective, it is produced at the La Zona factory and features an Ecuadorian Rosado wrapper, a Nicaraguan binder from Jalapa, and fillers consisting of Nicaraguan tobaccos from Estelí. The cigars are packaged in ten-count coal-colored paper bundles. Pricing is set at $92.00 per bundle or $9.20 per cigar.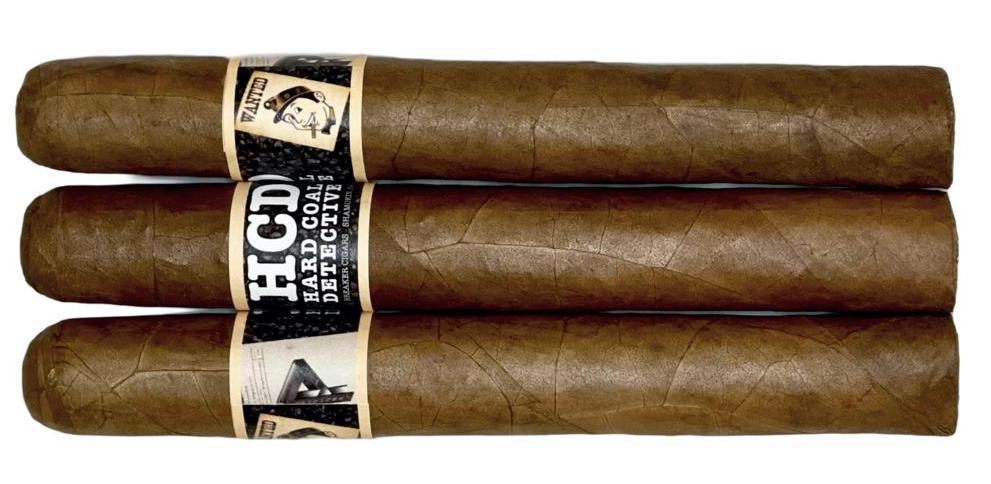 "When we do these great projects we try to capture as much of the spirit of the shop we are releasing the cigar through as possible. The Hard Coal Detective is no exception," commented Juan Cancel, Founder and co-owner of Protocol Cigars.
"We are all very excited about this project. Like the majority of our limited-edition releases, we like to do them with smaller brick and mortar cigar shops. We are a small company that enjoys doing exclusive projects with smaller shops that would usually not have cigar companies doing exclusive releases for them. It's is great to give them something special!" added Kevin Keithan co-owner of Protocol Cigars.
Mike Snyder, owner of Breaker Cigars, said,  "I'm extremely proud to be able to create a project with the team at Protocol. I'm also extremely proud to be able to bring the first modern cigar to Shamokin, Pennsylvania. This is definitely something our area will be proud to call their own!"
The launch of the cigar will be on Saturday, April 2nd from 2pm to 11pm at Breaker Cigars located at 500 N 8th St, Shamokin, PA 17872. The cigars go on sale in-store and online at that same time. The website to purchase will be http://BreakerCigars.com.
At a glance, here is a look at the Protocol Hard Coal Detective:
Blend and Origin
Wrapper: Ecuadorian Rosado Oscuro
Binder: Jalapa, Nicaragua
Filler: Esteli, Nicaragua
Country of Origin: Nicaragua
Factory: La Zona
Vitolas Offered
Toro: 6 x 52
Photo Credits: Protocol Cigars