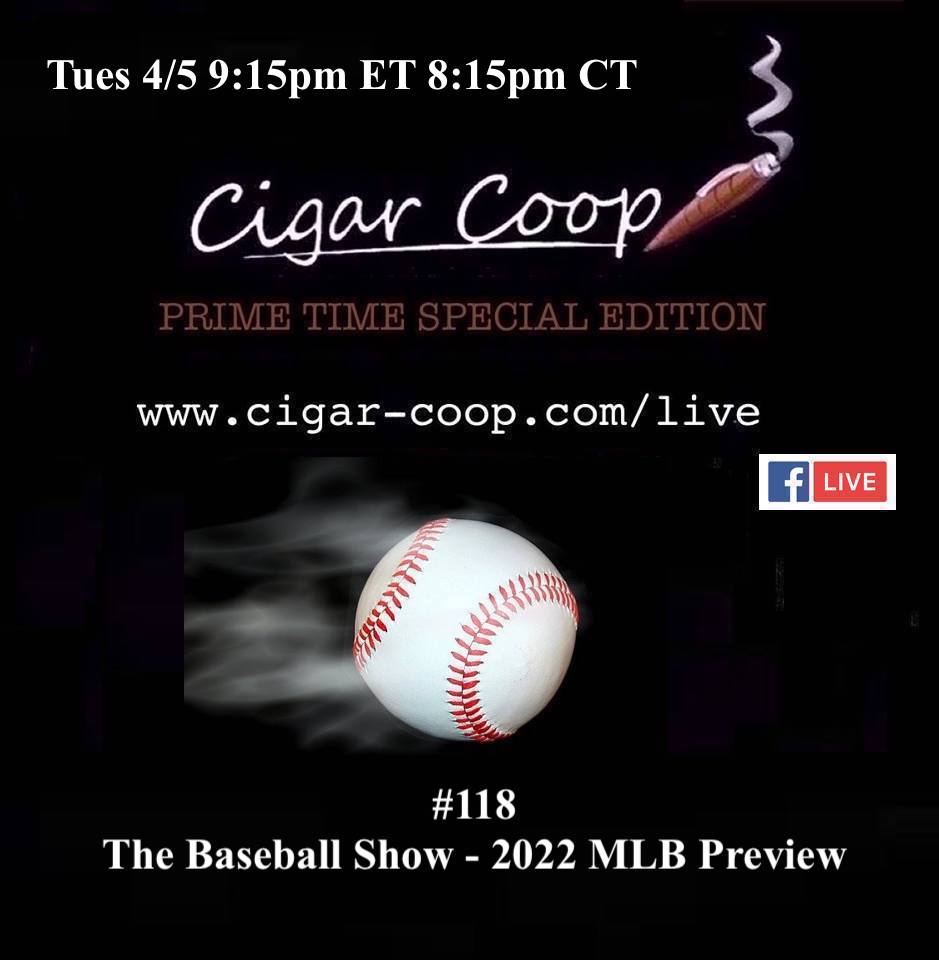 Baseball's back and so is the Prime Time team ready to cover it. Tonight, we bring back our guest cigar industry panel of Hector Alfonso of Espinosa Cigars, Miguel Schoedel of Crowned Heads, and Rob Rasmussen of Cigar Dojo as we preview the 2022 Major League Baseball Season.
Now that we have labor piece, we are ready to play ball. We will go through some of the things to expect – plus we will have our predictions – including our famous over/unders.
Finally, we have our One Must Go, and our Great Things are Happening Segments.
All of this is on the newsmagazine show for the cigar industry – Prime Time Special Edition. Tune in on Facebook Live for the live stream – 9:15 pm EST, 8:15 pm CST. Please also bookmark our schedule to keep track of the list of upcoming shows.