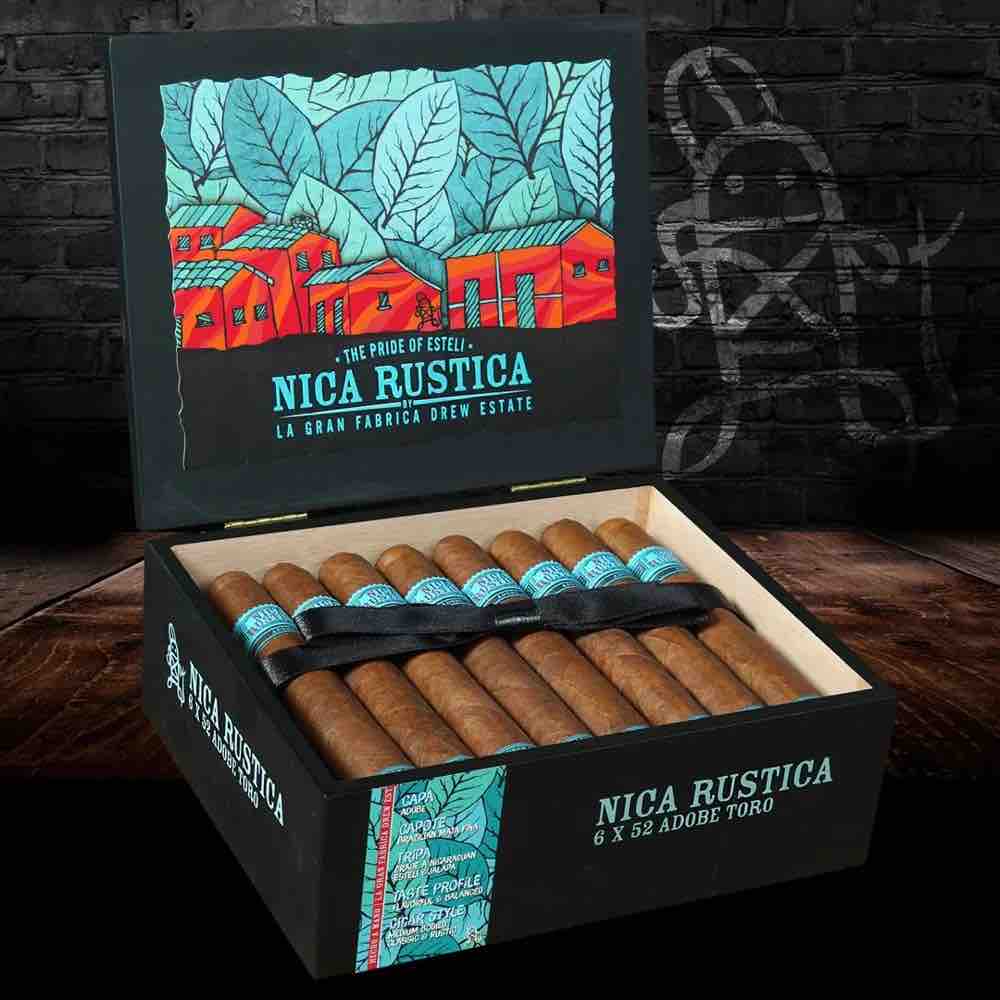 A few weeks ago, Drew Estate announced it would soon be announcing a cigar. The cigar was soft-launched as an unbanded "mystery" cigar as a part of its latest Freestyle Live release. That cigar has turned out to be the Nica Rustica Adobe.
The Nica Rustica brand is Drew Estate's homage and tribute to Estelí, Nicaragua, home to La Gran Fabrica Drew Estate. The Adobe name refers to the colonial-style homes that are present in the barrios of Estelí. The brand is positioned as a value-priced long-filler premium cigar brand. Nica Rustica made its debut in 2013. Last year the original release was rebranded as Nica Rustica Broadleaf.  The Nica Rustica Adobe, it adds a Habano wrapped option.
In addition to the Nica Rustica Adobe's Habano wrapper, the remainder of the blend consists of a Brazilian binder, and Nicaraguan tobaccos from Estelí and Jalapa. It is being released in three sizes: Toro (6 x 52), Robusto (5 x 54) and Gordo (6 x 60). Each is presented in 25-count boxes featuring artwork from Subculture Studios Richard "Dog" Diaz. Pricing ranges from $5.20 to $6.48 per cigar.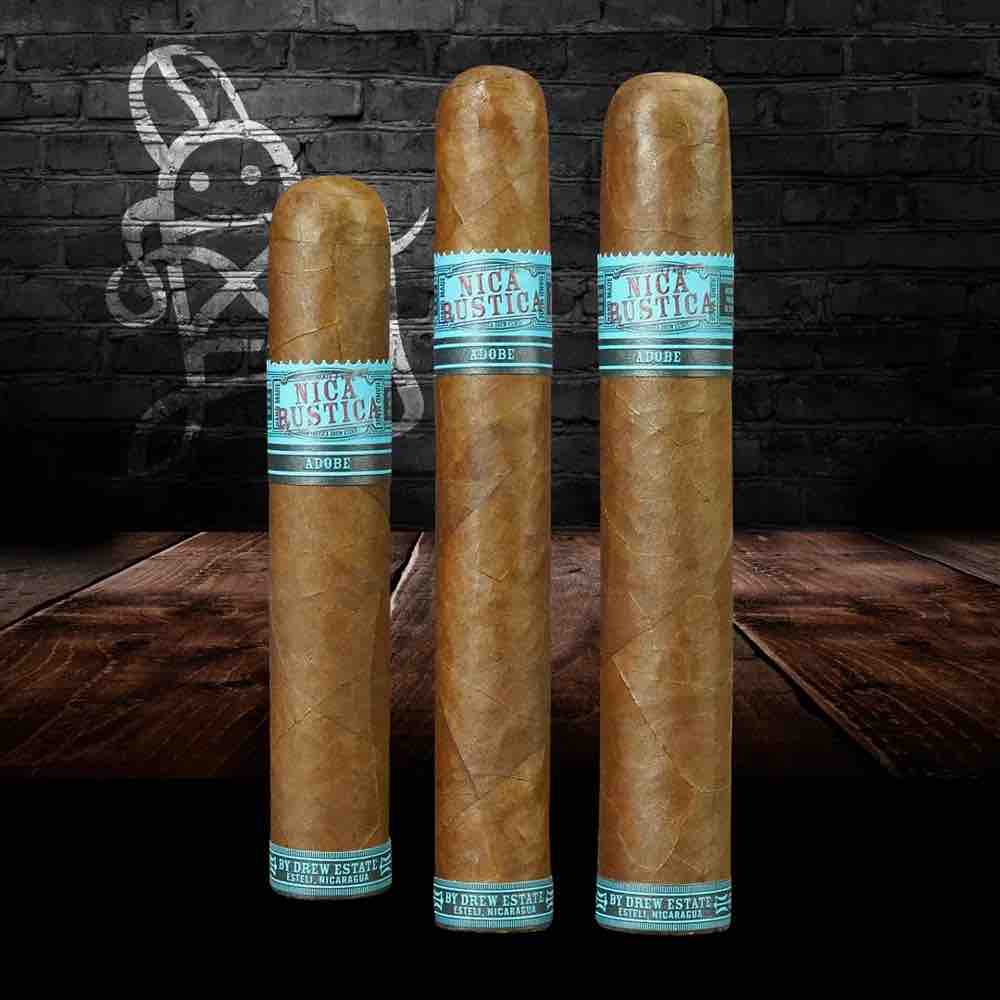 "Nica Rustica Adobe is a proud and no-nonsense cigar that represents our strong bond between La Gran Fabrica Drew Estate and its beautiful Nicaraguan home, where the mountains meet the sun," says Jonathan Drew, Founder and President of Drew Estate. "We are united as one with the proud Estelíanos who work in and run our factory … and who bring the Drew Estate story to life every day around the world. From our house to your humidor, Nica Rustica Adobe is an audacious Habano exper in a press release ience that everyone at La Gran Fabrica Drew Estate is excited for you to try."
Nica Rustica Adobe will also be featured during a two-day Drew Estate event at The Humidour Cigar Shoppe. Jonathan Drew kicks off the extravaganza with a marquee virtual event on Thursday, May 19, from 7 p.m. to 8 p.m. The next day, La Gran Fabrica Drew Estate Factory Spokesman, Pedro Gomez, will host an in-person event at The Humidour Cigar Shoppe from 3 p.m. to 6 p.m.
Nica Rustica Adobe will be available for regular distribution to all retailers beginning in August. The cigar is also being featured at the May 13 DE25 Exclusive Pre Party prior to the Florida Barn Smoker.
At a glance, here is a look at Nica Rustica Adobe:
Blend and Origin
Wrapper: Habano
Binder: Brazilian
Filler: Nicaraguan (Estelí, Jalapa)
Country of Origin: Drew Estate
Factory: La Gran Fabrica Drew Estate
Vitolas Offered
Robusto: 5 x 54 (SRP $5.20/cigar, $129.93)
Toro: 6 x 52 (SRP $5.76/cigar, $143.93/box)
Gordo: 6 x 60 (SRP $6.48/cigar, $161.93/box)
Photo Credits: Drew Estate