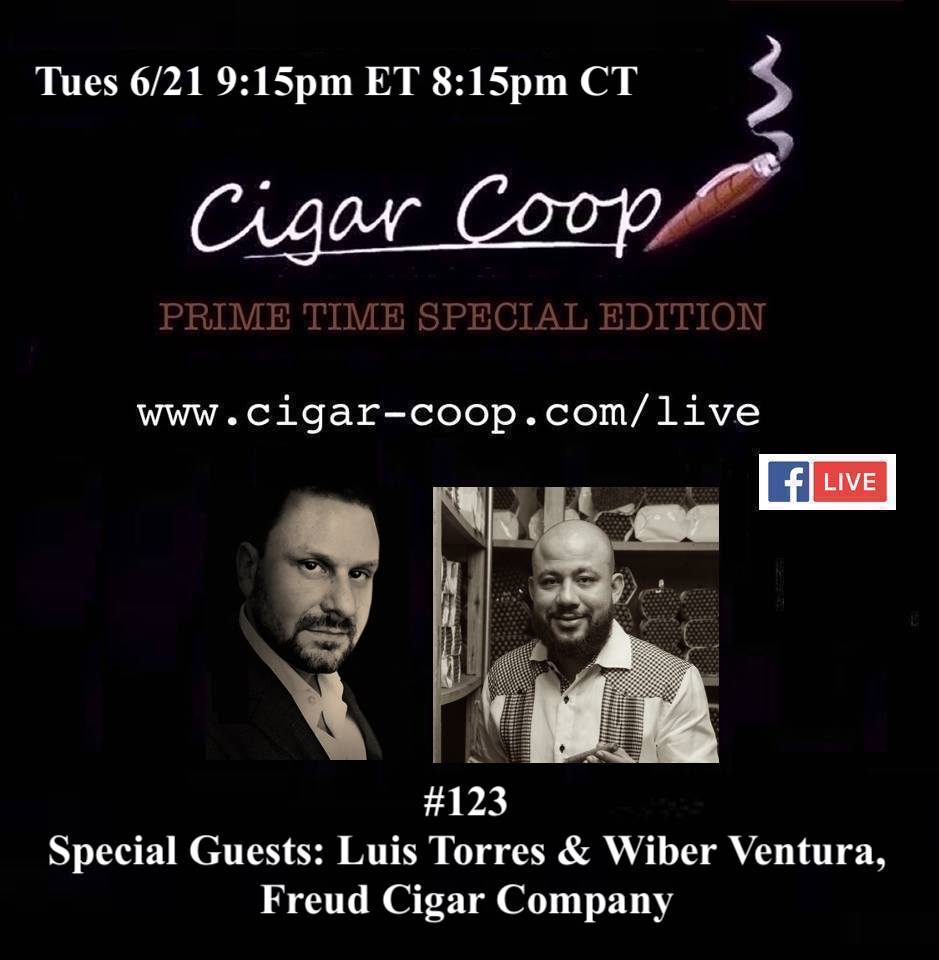 On Special Edition 123, Luis Torres & Wiber Ventura from Freud Cigar Company make their Prime Time debut!
Freud Cigar Company is one of many new companies that will be launching at the 2022 Premium Cigar Association (PCA), but they might be the most intriguing. We will look at this company and find out what is so unique.
In our second segment, Bear & Coop will recap the good and the bad of covering a PCA Trade Show.
Plus we have our Presidents and Great Things are Happening Here segment as well as another special Saint Luis Rey giveaway from Tabacalera USA.
All of this on the newsmagazine show for the cigar industry – Prime Time Special Edition. Tune in on Facebook Live for the live stream – 9:15 pm EST, 8:15 pm CST