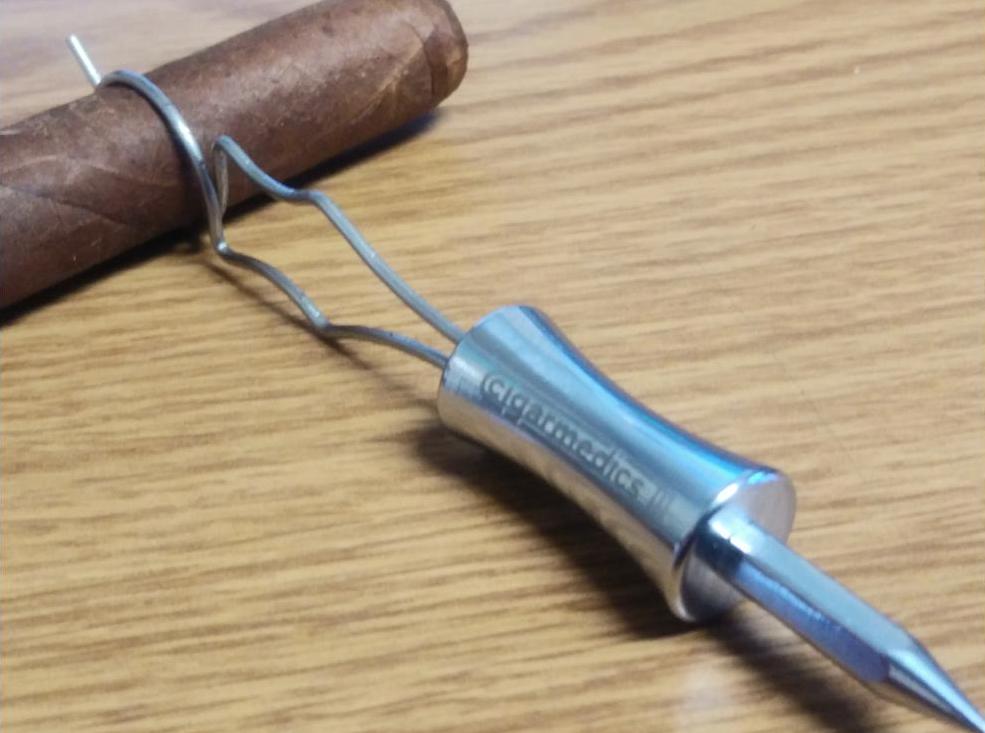 At the 2022 Premium Cigar Association (PCA) Trade Show, which opens July 9, CigarMedics will introduce a new accessory known as the NubTee. It's a cigar rest designed to be used on the golf course.
The NubTee has a design similar to a golf tee with two adjustable metal prongs coming from the head. The adjustable prongs allow you to place any size cigar in the holder without damaging the cigar. The prongs work as a grip as well and are designed to prevent a cigar from rolling off or blowing away. The golf tee 'spike' allows you to firmly place the holder in the ground or in your golf cart so you can focus on your swing. For non-golfers, the 'spike of the NubTee can be removed and it can be used as a nubbing tool.
Pricing is set at $19.99 MSRP. Cigarmedics expects to ship the NubTee units later this summer.
Photo Credit: CigarMedics